J.Crew Factory is like the forgotten child of the J.Crew family. I keep forgetting it exists and haven't checked it out in a while. However, I recently browsed through some of their new arrivals and found quite a few very classically J.Crew-preppy clothes there, and at relatively great prices. If you haven't checked it out either lately, it's worth a look! Here are some of my top picks.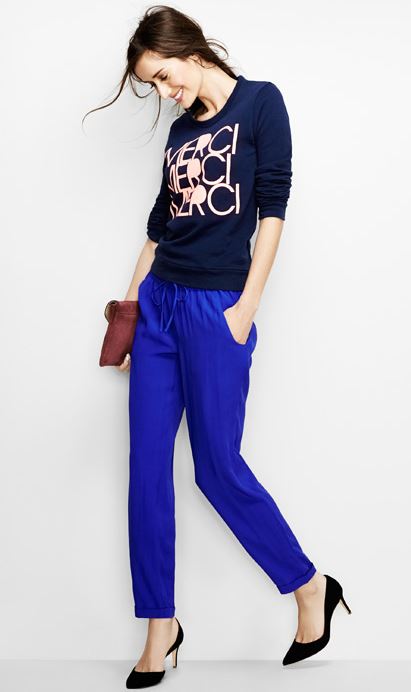 Unlike J.Crew, there are no clever names for clothes at J.Crew Factory. These items are treated as basics and will be described in those terms. "Pull-on pants." "V-Neck Sweater." That's a-ok with me, as long as the items are good quality and look cute. How great is the color on these pants? Love that bold, super saturated blue, and love the fact that it's pull-on comfortable. Looks polished, feels like sweatpants. Perfect for the lazy bums like me who want to look good with minimal effort. Comes in grey, blue, and black. Get yours here for only $44.50.
J.Crew Factory Short-Sleeve Kisses Sweatshirt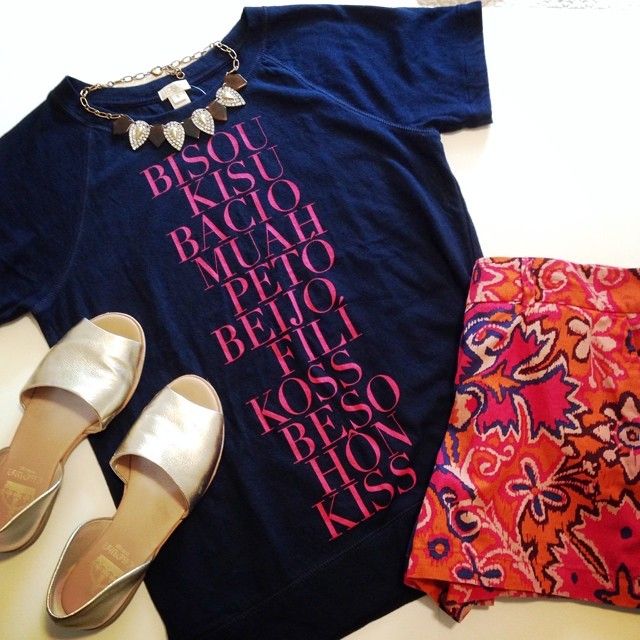 J.Crew made a version of this last year in white with black print, and it was a huge hit. So, not surprising they would do a variation of it and bring it back via J.Crew Factory. Love the contrasting colors of this shirt; the pink really pops against the navy. Get yours here for just $22.99.
J.Crew Factory Twisted Rope Short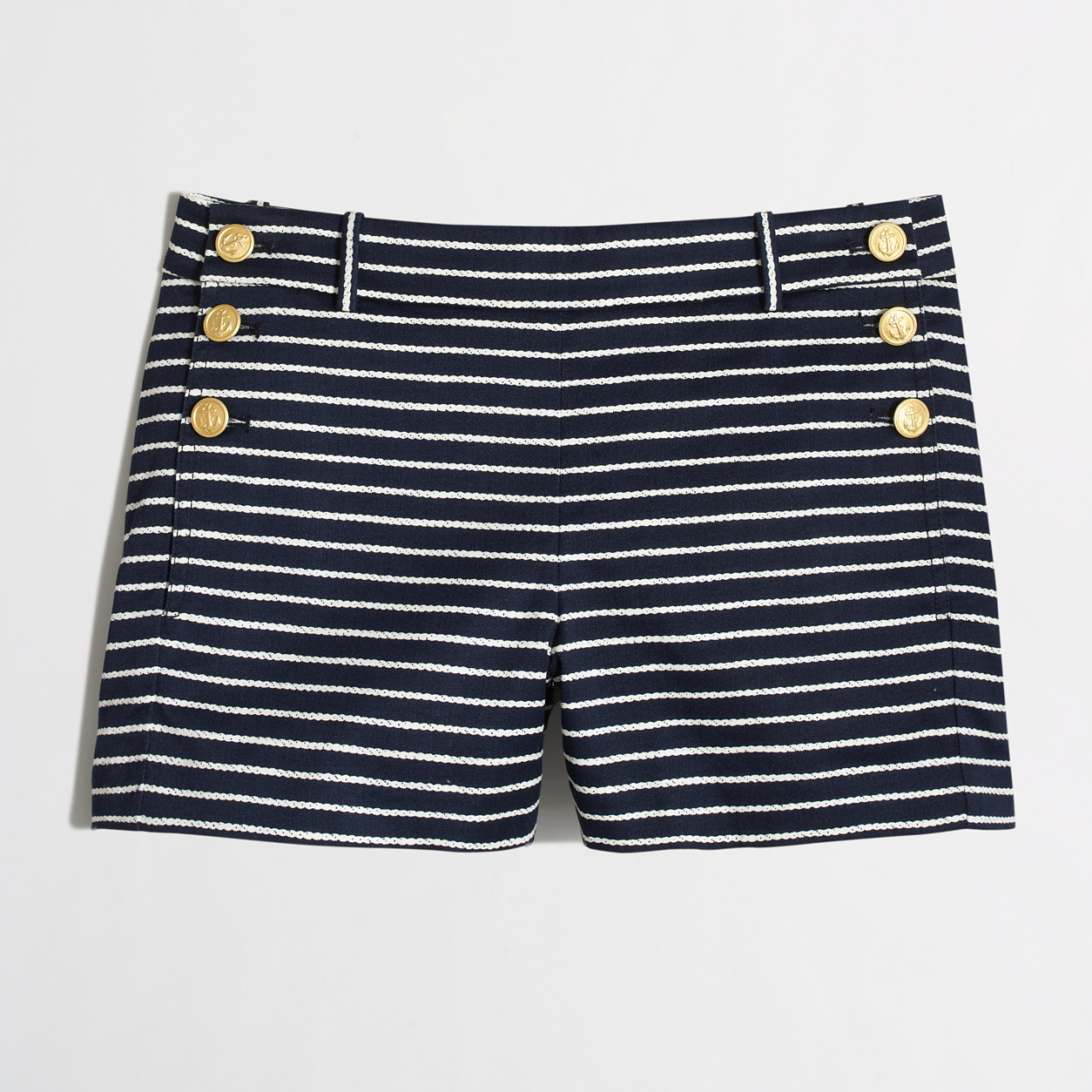 If I had long, thin legs I'd wear these all day long. These are so up my alley. Preppy & nautical stripes, navy with pops of gold, and oh so chic. Love it paired with a rope belt. These shorts are only $29.50 here from J.Crew Factory.
J.Crew Factory Intarsia Dog Sweater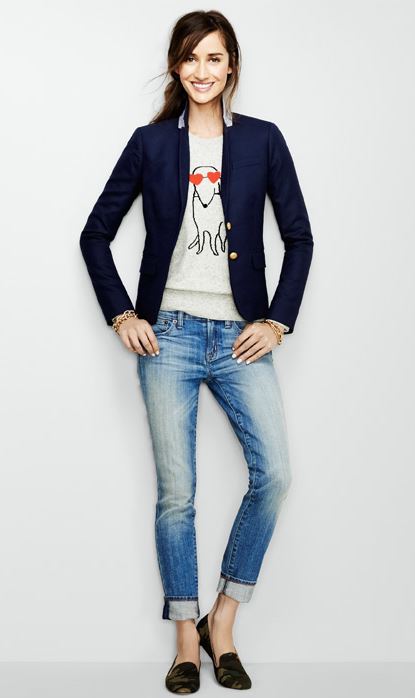 How cute and whimsical is this Intarsia Dog Sweater? Ok, I know, a sweater is the last thing you want to think of in this summer heat, but this is an outfit that'd be perfect for Fall. I love how J.Crew summed up the outfit too: "A playful graphic gives a blazer some edge." Typically a classic navy blazer like this is a very preppy and serious look, so adding that funny-looking graphic definitely lightens the vibe and shows you don't take yourself that seriously. Get it here from J.Crew Factory for $78.
Anything cute I've missed? Let me know in the comments!