It's that time of the summer when you realize all the super cute sandals you picked up for the summer aren't all that comfortable. Tired of the blisters and heel/strap rubbing, you begin the hunt for replacement, comfy sandals so you can actually go out without meticulously planning how much walking you'll be doing. I've been there. Here are some of my top picks for comfortable, yet chic sandals this summer.
Clarks Amelia Air Wedge Sandals
Clarks Amelia Air Wedges are hands down one of the most comfortable wedges ever. Or maybe even all sandals in general. Premium leather, cushioned sole, summery espadrille feel, and with the platform, the actual height feels like nothing. I don't feel much pressure on the ball of my feet in these, which is rare with almost 4″ heels. The detailing on these also makes these look expensive. Get them in cognac brown for casual days, but these in nude are a MUST have.
They literally look like they instantly extended your legs by 4 inches,  making them look super long and making you look like you just lost 5 lbs. Some designers/brands don't do a great nude and it just looks pasty, but Clarks really did a great job with the nude on this one. It really blends in well with your skin. I actually picked up both colors last year, and both still look great and are even more comfortable, if that's possible. Didn't expect Clarks to bring them back again this year, but guess with all those rave reviews (77 5-star reviews on Zappos!), they knew they had a popular style on their hands. Get your cognac Amelias on sale here for only $77, and your nude Amelias on sale here for $95 (yes, nude is more expensive as it is THE one to get!).
Salvatore Ferragamo Barbados Sandals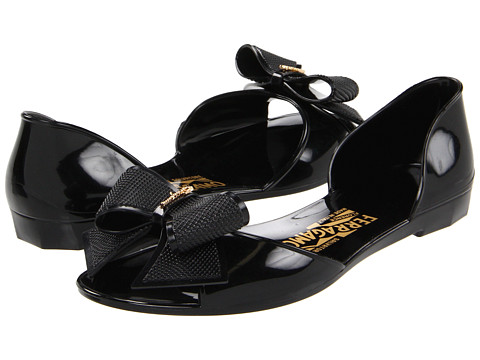 These Ferragamo Barbados sandals are super chic and cute, and the price is ridiculously reasonable for a pair of Ferragamos — only $160 (on sale at Zappos here!). I love that because these are essentially jelly sandals, you can wear them in the rain without fear. They're also very bendy so they do somewhat bend with your feet as you walk. I'd recommend trying them on before purchasing though, because some people's heels may rub against the heel cup funny. They cup mine perfectly though, so no rubbing at all and actually act to hold your feet in well. Get your pair here for $160.
Island Slipper PT202 Flip-Flops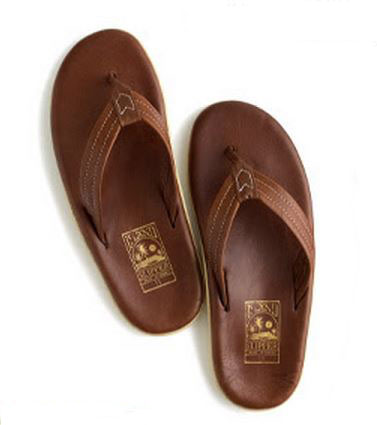 I'm in love with these Island Slipper PT202 sandals. Never mind that these are technically "Men's" sandals, just get 2 sizes smaller than your usual size. Island Slipper has been making these leather sandals entirely by hand for the last 66 years, so you know you're getting top notch quality you won't find with mass-produced brands out there.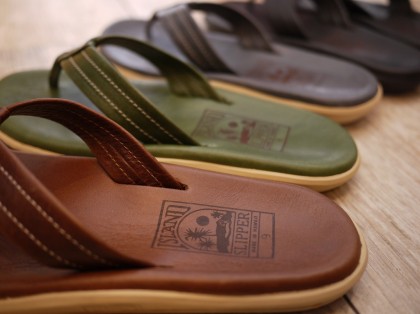 They only use full-grain leather (which is the best, most expensive leather), and build in contoured heel cup and arch support for the ultimate comfort. J.Crew calls these state-of-the-art flip flops and I couldn't agree more. They feel like heaven on your feet; I was amazed by how comfortable and plush they are the first time I slipped them on. Get your pair here from J.Crew for $89.95.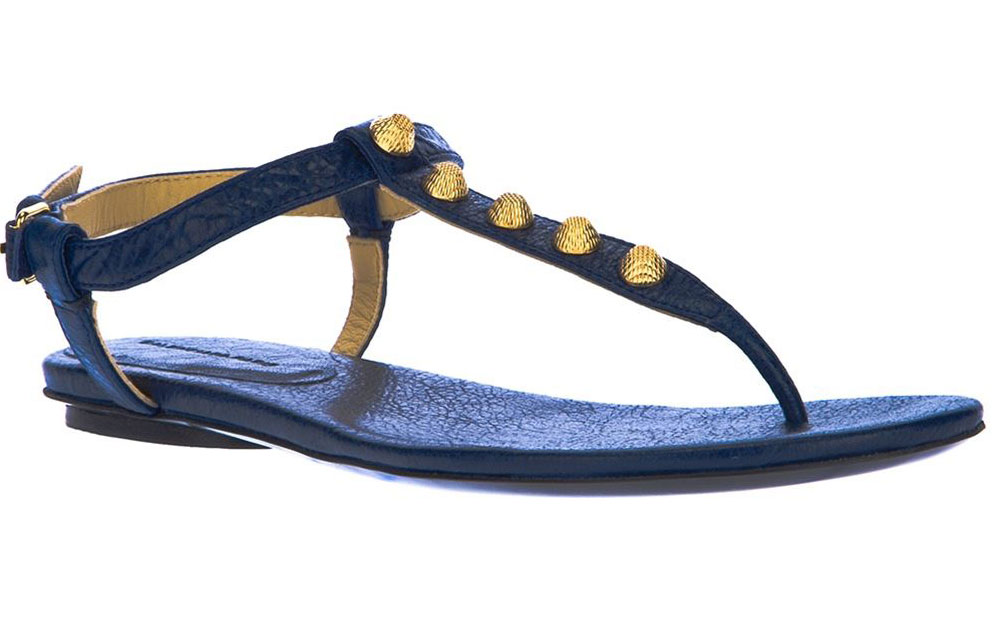 These Balenciaga Arena Giant Studs Sandals are for anyone who have ever owned any Balenciaga bags or have liked them. Or even if you haven't. They are made from soft crafted vintage lambskin, and feel amazingly soft and cushy on your feet. The classic Balenciaga Giant Hardware studs on top also act as a great pop of color and add just a touch of dressiness. I like them more than the version with the studs all around the straps, which feel too loud and a bit too much going on. Get yours here on sale for only $359.
K. Jacques Nehru Crisscross  Flat Thong Sandal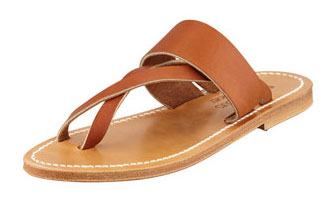 Made in St. Tropez, these K. Jacques Nehru sandals epitomize French craftsmanship and luxury. It's amazing that with a design so simple and classic, these sandals can look so luxurious and effortlessly chic. But then again, minimalism is trending now precisely because too much accessorizing and crap piled on top of a single shoe just looks like you're trying way too hard. And it's kinda lame. These simple sandals are perfect for almost any summer outfit from beach wear to lunch at a cafe. Get yours here for $240.