I'm a flats wearer. I've tried so-called "comfortable" heels like J.Crew Etta, I've tried heels from known comfort brands like Clarks and Born, I've tried to find heels with substantial platforms, and I've even tried orthotic shoes (FWIW, Orthaheel Tide sandals are ultra comfy). None were that comfortable after a few hours or after some quick NYC walking. I resigned myself to ugly, matronly flats forever. Then I found these.
Let me just say — Most. Comfortable. Shoes. Ever. Ever. So comfortable that for the first time, I want to stock up with multiple pairs of every color. So insanely, crazy comfortable and cushiony that I actually hesitated blogging about this before I got the chance to hoard every pair out there in my size. 10x more comfortable than any of my flats because I no longer felt the hard concrete ground as I walked. It's an instant lift, I looked like I instantly lost weight, and I felt confident yet comfortable. Worth every penny, all $85 of it. None of the other "comfort" shoes I purchased in the same order compared.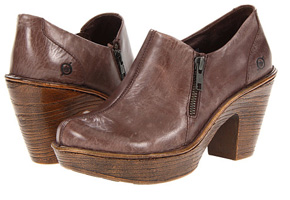 Born Famke – $85.99 on sale! Also available in Black. 113 5-star reviews on Zappos!
3.25″ heel, 1.25″ platform. Super cute under jeans/pants, even cuter with tights and skirts/dresses. I've received tons of compliments on these. Leather lining is a great plus — no stinky moisture even if you run, and yes you can run in these! Since the Born Famke only comes in this taupe color (Zappos calls it "dark brown leather" but it's as taupe as this picture shows) & black, I've been obsessively trying to find any other Born shoe with the same platform +  heel structure since I'd imagine they'd be just as comfortable. Here are some: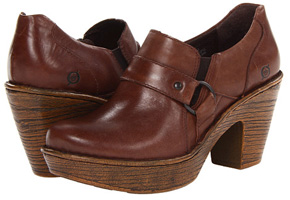 Born Dollie – currently only $69 on sale! Also available in Black. 16 5-star reviews on Zappos!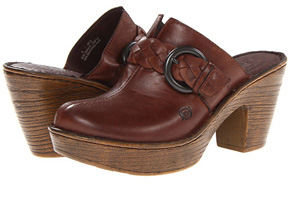 Born Curren – $100. Also available in Black. 11 5-star reviews!
I will certainly be buying both pairs, probably in black also. I may end up only wearing these and some variation thereof for the next decade. Versatile, flattering, and most importantly, extremely comfortable. Now go buy yourself a pair or two here at Zappos!