Yes, it's no secret I've been harboring a great obsession with the Madewell red/black buffalo check flannel shirt. After all, I'm quite obsessed with red/black plaid during the Fall/Winter seasons, and from just the pictures online alone, it seems no one does classic red/black flannel quite like this beauty from Madewell. Almost every single review is a rave one, and Madewell themselves are pushing hard to have this shirt styled everywhere from their catalog to their emails.
It was just basically taunting me, so alas when Madewell rolled out their T-giving week 25% off promo, I bit. Based on all the reviews calling this shirt oversized, I was unsure which size to get. For button downs, I typically go for a Medium these days, and since I was hoping to wear this out with just leggings and boots, I figured it's safer to go for the Medium; the oversized nature of it will ensure a longer fit. When I finally got it and tried it on, I was really baffled.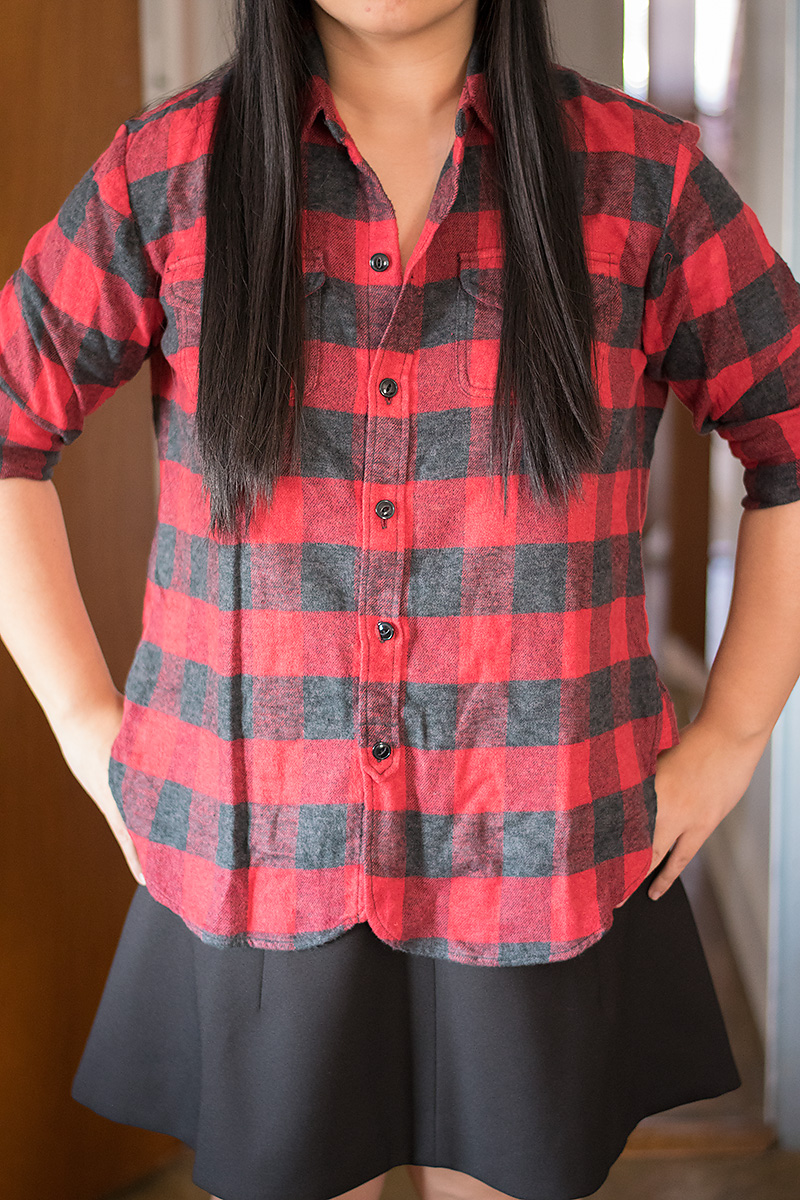 I like oversized shirts, I do, but when they are too short, the proportions are just off and the shirt ends up looking wide and boxy. And I end up looking wide and boxy. I felt like I had instantly gained those 10 holiday pounds up top. I thought, this can't be just me? Maybe I'm missing something? I tried tucking it in, I tried pairing with jeans…but nothing would change that same wide, boxy fit up top.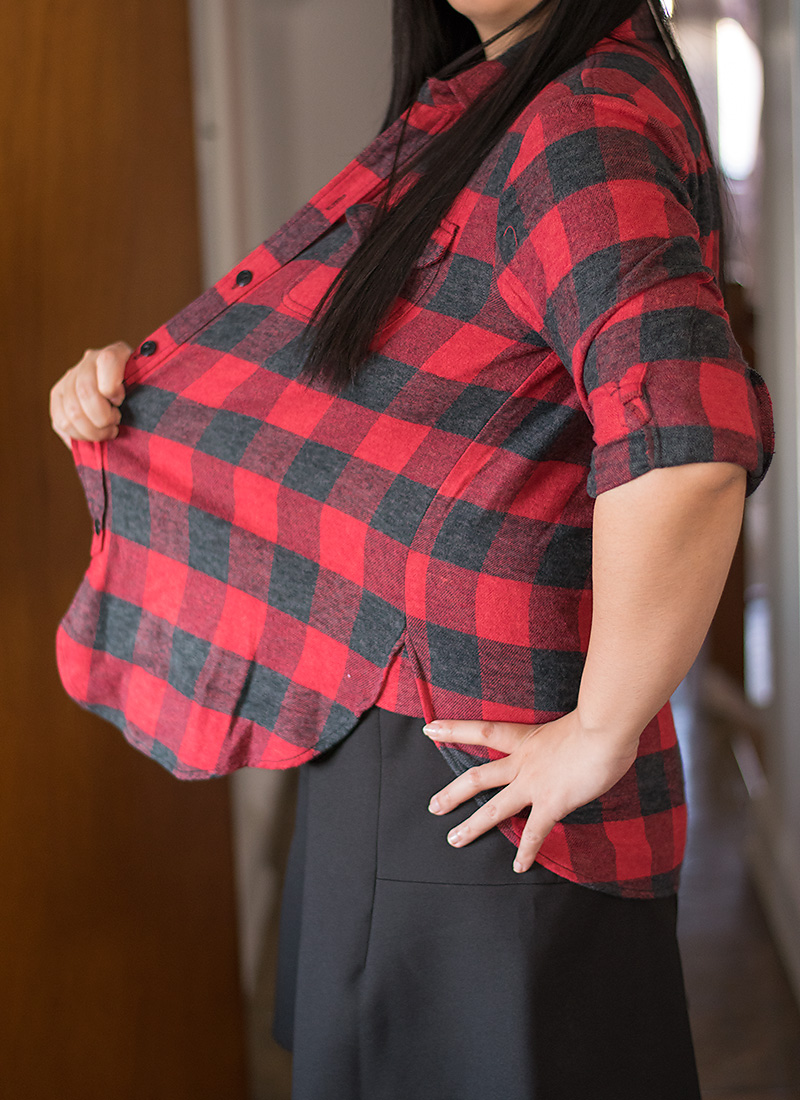 See how ridiculously oversized that is? For that much extra width, there should proportional length to match, no? Then I thought, you know what, this must be my fault. Reviews all warned to size down, maybe miraculously a Small would fit me the same dreamy way it fits that model and every other reviewer. So I ordered a Small ASAP, even paying for express shipping so I could get my hands on it sooner. Well, here was the result: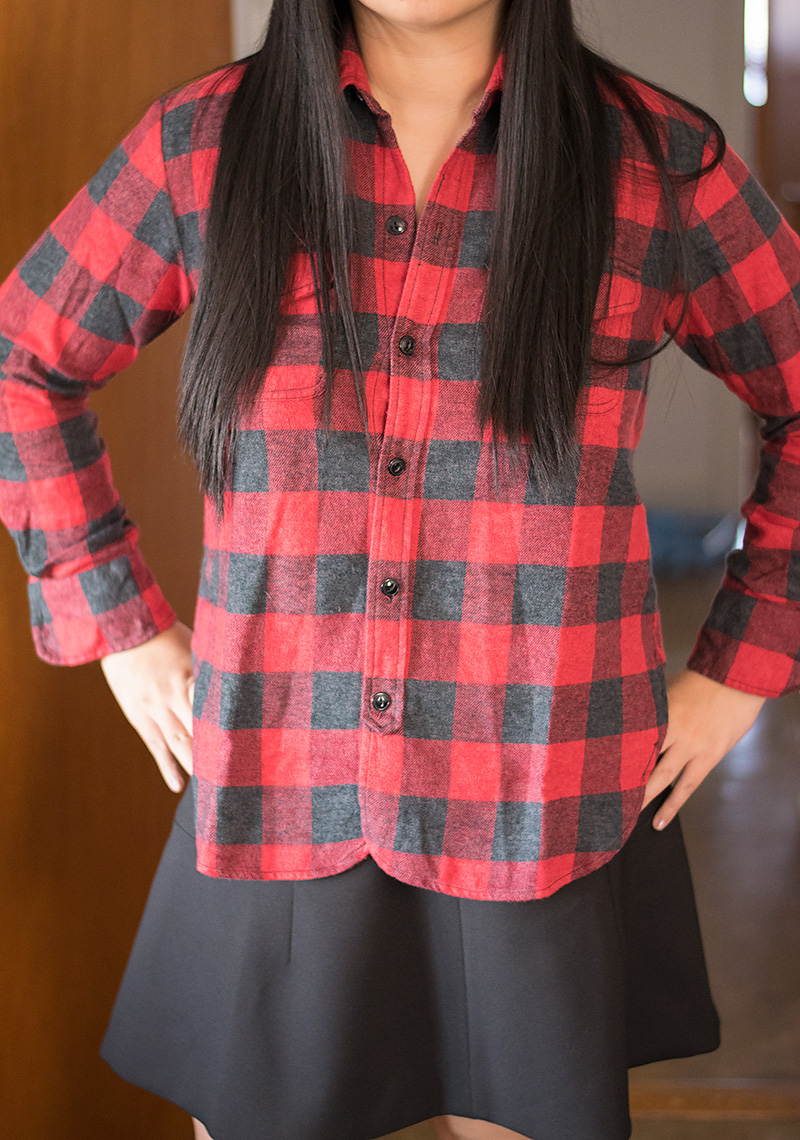 The Small fit better, but still it was boxy and wide and unflattering. I couldn't even bear to look at myself in the mirror because I just looked so terrible and swollen. Where did I go wrong with this shirt? I honestly don't know. Or maybe this is what others would think is good yet I just somehow have a skewed perception? I also wouldn't call it comfortable either; for some reason it kept riding up and I had to keep pulling it down. I wish they just made a classic fit red/black plaid flannel at this point.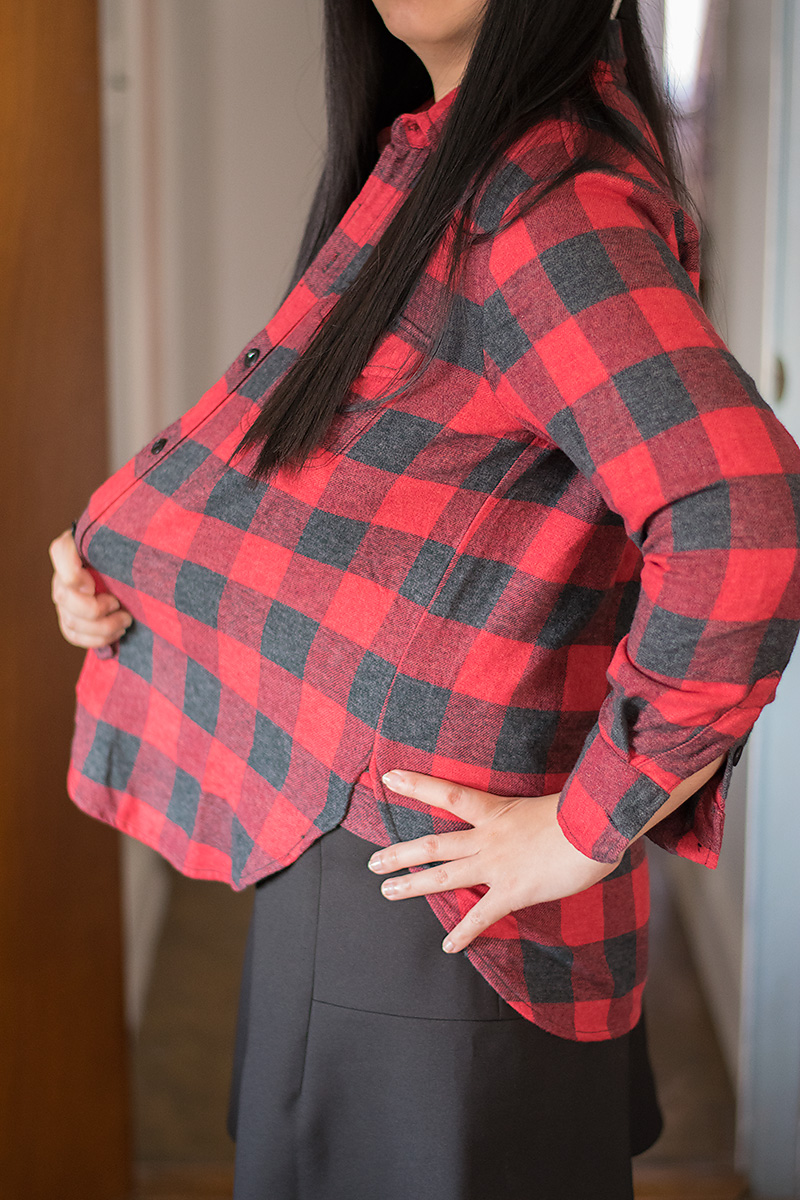 Again, a lot of room width-wise but not seemingly proportional length-wise. Or maybe I should've gone for another size smaller if I wanted to get rid of the boxiness so it'd seem more proportional to me. I don't think I have a long torso but this barely covered my butt. For as long as I can remember, I have pretty standard measurements that usually fit well into the sizes I expect. If something runs large or small for most people, it does the same for me. But how to explain how terrible this shirt fit on me but apparently very well on others? If you have this shirt or have tried it on, I'd love to hear your thoughts on it.
If you'd like to try it for yourself, get it here from Madewell for $79.50 (use code GOFORIT for 20% off $100+, 30% off $200+).