I had long obsessed over the Madewell Transport Tote in English Saddle after seeing it on fashion bloggers everywhere. When my awesome fiance bought it for me for Christmas this year, I was excited to start wearing it. Only…when I pulled the folded bag out of the box, I saw smooth, cheap, stiff, light-colored leather with really weird stress marks across the height of the bag. As I mentioned in a previous post, they reminded me of human skin stretch marks. So gross. Back it went. I then tried the Cuyana Leather Tote, and the color just wasn't cognac enough. My fiance convinced me to take another shot on the Madewell bag. Maybe what we got was just a fluke? There were so many rave reviews, after all.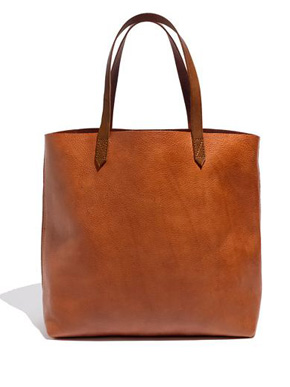 The exchange arrived today. It came in a huge box whereas the first one came packed in a small, flat box. I pulled out a sealed plastic Madewell bag with this tote packed pristinely inside. Already promising! Then I saw the leather. It was immediately and obviously completely different from the first bag I received. This leather was saturated and a great cognac. It was also very pebbled with zero stretch, I mean stress, marks. The handles were also not dark — they were the same color as the rest of the bag. WTF? Must be a completely different batch? How could the quality be so inconsistent? Not to mention, I get that the first one was ordered during the holiday season but I can't believe Madewell would ship me what was clearly a return, especially given how crappily it was packed and shipped.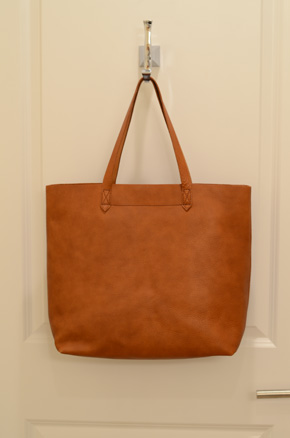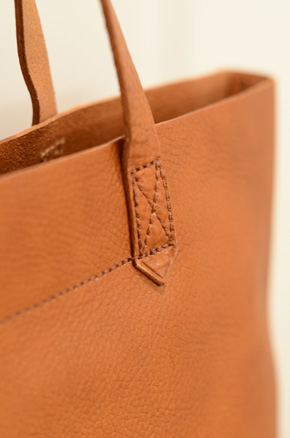 I wish I took a picture of the first bag for comparison, but I was so turned off I stuffed it back in the box and looked for the return label. Now, with this new bag, I feel like I won some bag lottery because I finally get all the raves about this bag. It's gorgeous, the leather is the perfect amount of softness/stiffness, so that it's supple but holds its structure, and the color is a perfect cognac. The leather isn't super processed either — you can see the variations in color across the bag, so it adds a lot of character to the bag. Love it, love it, love it. Now I just want it monogrammed! If you've been eyeing this bag, take your shot at the lottery and see if you can score a gorgeous beauty here for just $168.