My eyes lit up when I saw the Anthropologie Alchimia Burnished Leather Tote online.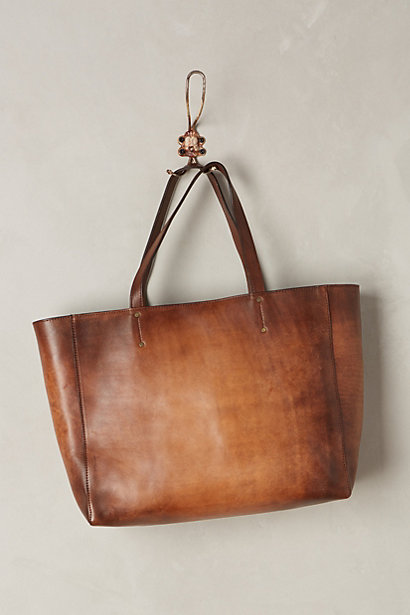 You guys know how eternally obsessed I've been with cognac leather totes. Well, this one takes your standard tote up a notch. The burnished quality to the leather is so vintagey cool, and the leather has all the quirky bumps, scars, and wrinkles that only exist on the most natural, unprocessed leather.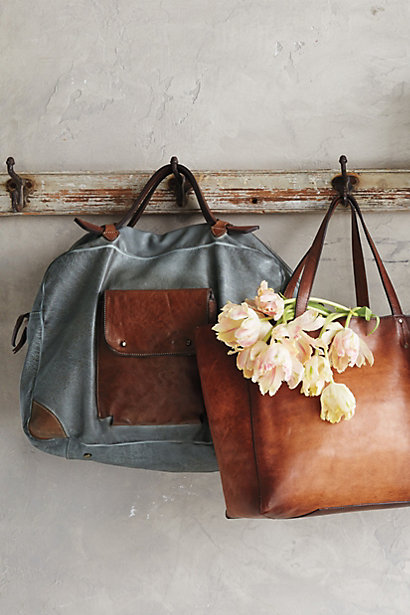 It's so chock full of character, and each piece of leather used to make each bag is unique. The description doesn't mention that it's full-grain leather, but it sure looks like it to me.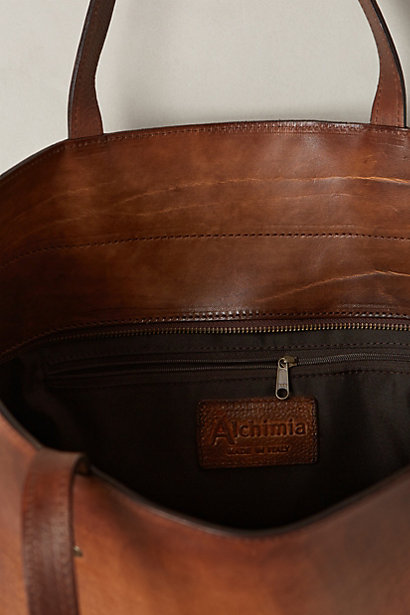 This is one heck of a workhorse tote that will only look increasingly beautiful with age. The price is a little steep for a no-name bag, but what you're paying for here isn't the brand markup of some big corporation mass-made bag, you're paying mostly for the quality of the materials used and the Italian craftsmanship. And there's something to be said about having such an unique, vintagey cognac leather tote amidst a sea of cognac leather totes that are so on trend right now. If you love it too, get it here from Anthropologie for $638. Oh and P.S. did I mention it's made in Italy? Yum.