With so many 25% off promos from J.Crew and 40% off offers from Banana Republic & Loft nowadays, it's rare that one of these offers actually entice me to go to their site and check out the goods. Is that the same for you guys? But of course, something about 50% off still compels me to shop. I love the feeling of seeing all these prices on the site and knowing I can get them for half that. Surprisingly, Loft has a couple of leather skirts that have gotten rave reviews and that I'm really into.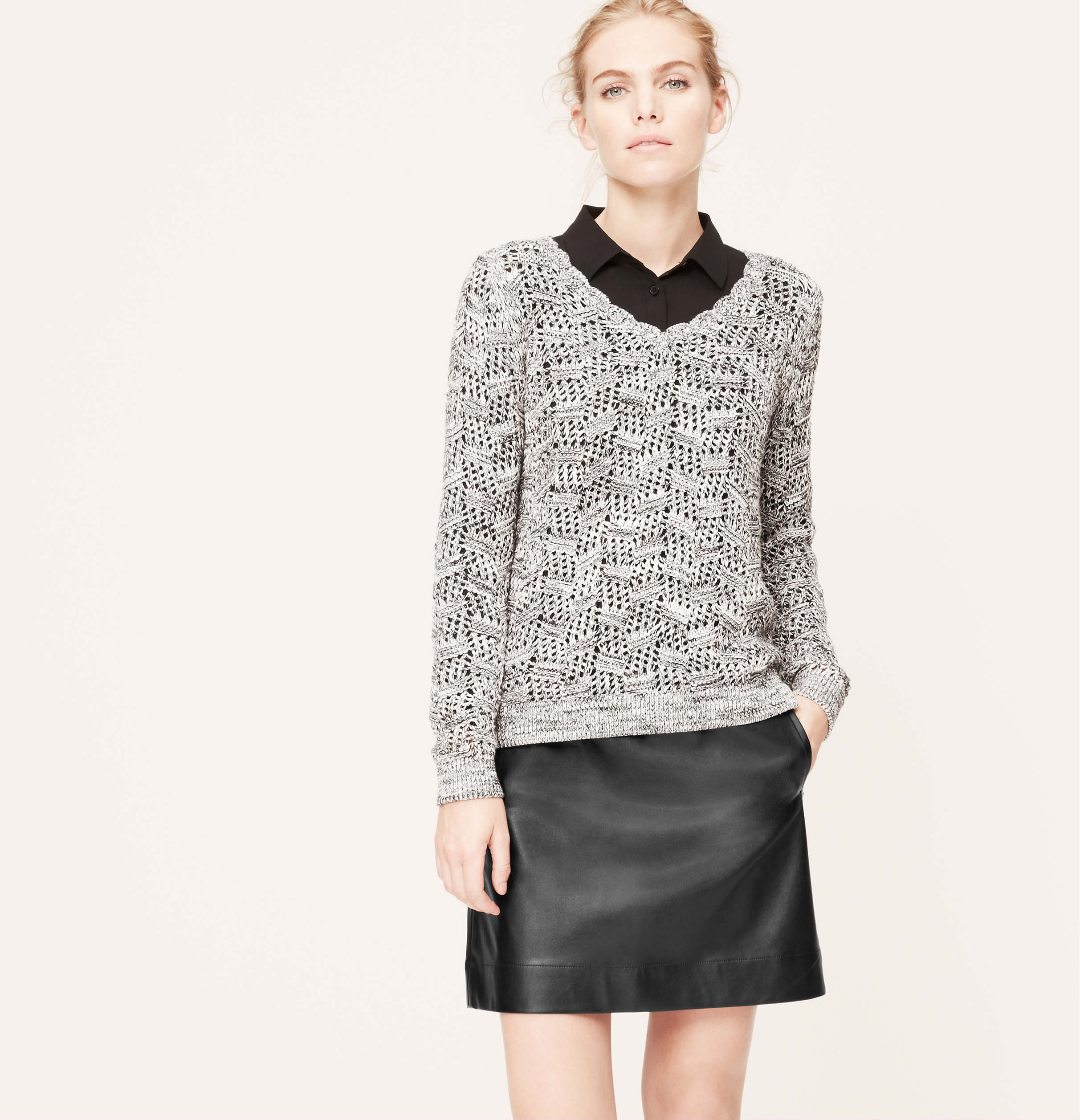 I'm all about leather skirts this season. I like the edge and sass a leather (or faux leather) skirt can add to my usually somewhat preppy style. Put an elastic waist on it and I'm even more sold — a comfortable leather skirt means I'll likely reach for it again and again, making the price per wear super low. I also love that it's so versatile, and cannot wait to wear it with tees to chambray shirts this Fall. Best of all, the price is insane — $69.50 then 50% off, so basically $35. Crazy town. I'd get it in every color if they had other colors. Get it here from Loft.
Loft Leather Paneled Ponte Skirt
Faux leather mini skirts are a fun addition to any wardrobe for Fall/Winter, but a serious, well-designed, rich leather skirt takes it to a whole new level. This expensive-looking leather skirt is perfect for those dressier occasions, or simply when you need to look polished and put-together. I love that Loft put thought behind the design and made the two side panels in ponte material; one of the flaws about leather skirts is that they're stiff and often uncomfortable, but these ponte panel sides really allow the skirt to form fit a bit more, and that makes all the difference. Get yours here for $158 (then 50% off!). Crazy good price.