So for those of you who read my post about these gorgeous Jimmy Choo Degrade Glitter Pumps, you know that I'm long overdue for a post to show off these beauties.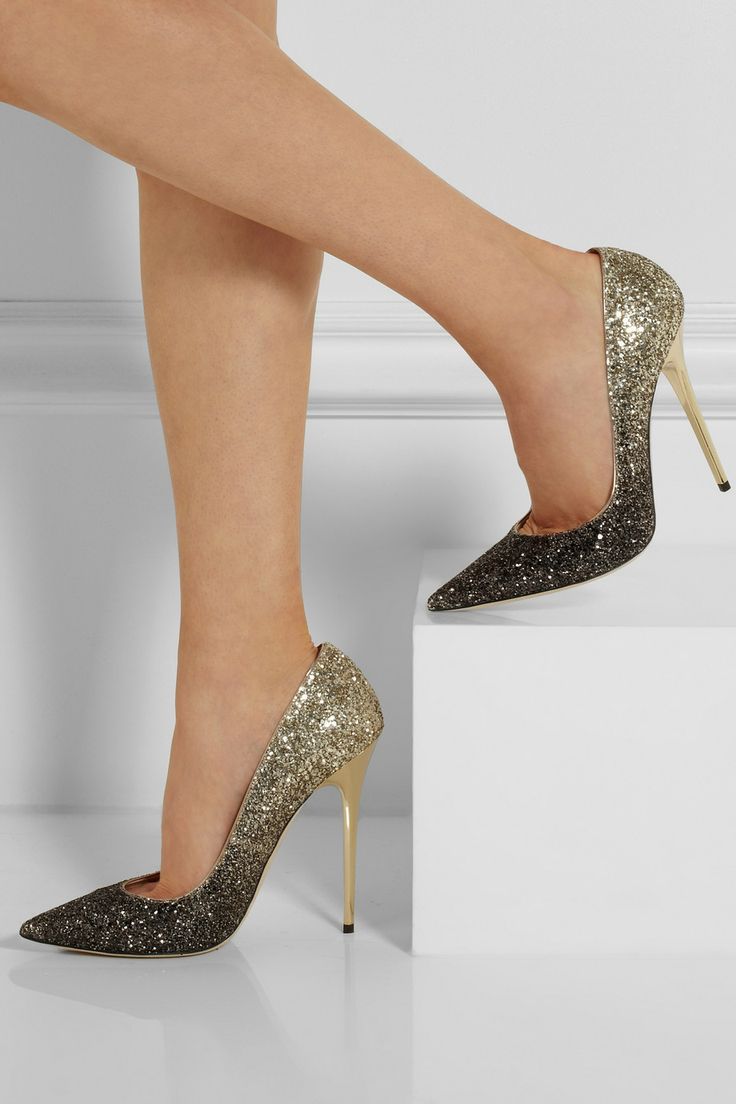 I keep waiting for the bitterly cold weather / snow here to dissipate so I can take some proper pictures, but since that doesn't seem to be happening any time soon, I'll have to settle for some inside shots.
These are the Abels, which are shorter than the Anouks by about an inch. That inch makes all the difference in the world, because I could barely stand in the Anouk but I can actually walk in the Abel. The footbed feels relatively wide and doesn't pinch at all, so it really fit like a glove. This design just makes these more comfortable than your average 4″ pump.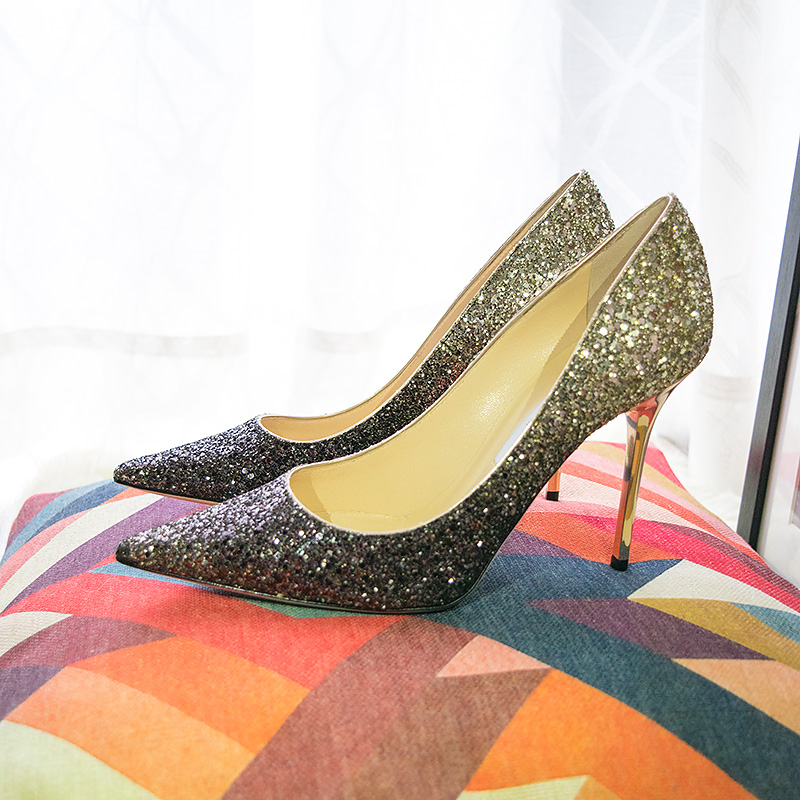 I was also concerned about the glitter; as you can imagine, a bunch of loose glitter constantly falling off these pumps is not exactly my idea of a shoe I want to touch, much less wear (though that didn't stop me from buying these!). To my relief, the glitter is stuck on like there's no tomorrow. Even rubbing against it I didn't really get any falling glitter.
Overall, a stunning pair of pumps that met my (very high) expectations. I can't wait to wear them casually with jeans now and come spring/summer, flirty skirts. Get them here in the Anouk version for $675. Get them in the lower 3″ Agnes version for $625.