I haven't looked at Old Navy in what feels like ages. They traditionally haven't had anything super cute that I "must have" the way I often feel with other brands like J.Crew. However, I accidentally clicked on the Old Navy tab while browsing Banana Republic and "accidentally" saw they currently have a bunch of pretty cool graphic tees and tanks. Tees with "cool" sayings like the parodied "Homies" tee have been all the rage lately, so not surprising Old Navy decided to jump in, but what is surprising is that out of the countless graphic tees and sayings I've seen, theirs are actually pretty witty (as opposed to corny or teeny-bopperish) and wearable. Here are some of my picks. Snag 'em now with the 25% off sale currently on site!
Old Navy "Sleep is My Cardio" Slub-Knit Tank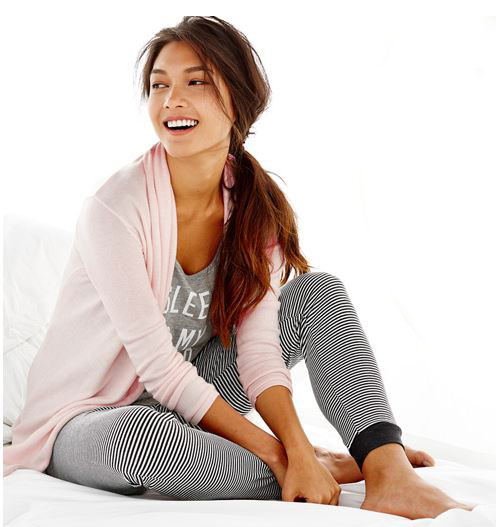 Lol, "Sleep is my cardio." I chuckled to myself when I saw this. I've been eyeing the ubiquitous "Shopping is my cardio" tee for the longest time, thinking it was pretty witty. This one is even funnier, because it's just so lazy-bumish.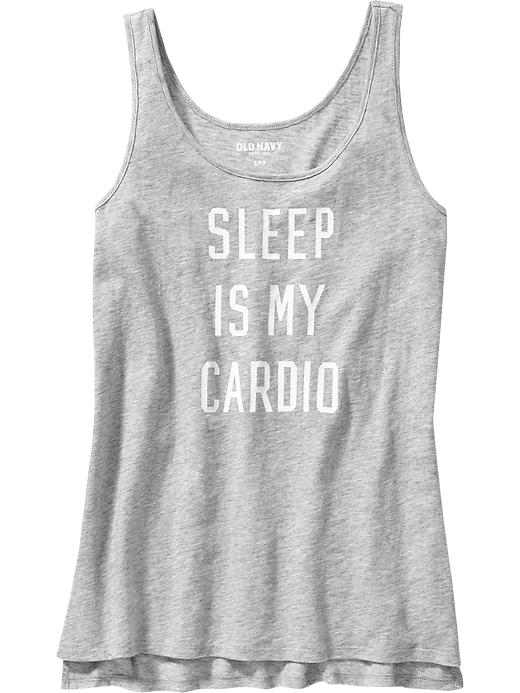 It's technically a sleep/lounge tank, but I'd totally wear this out. Pair with a pair of denim shorts and you're good to go for a casual day out. Get yours here for just $12.94. If you're so inclined, and I sure am, pick up the other also cute versions below.
Old Navy #Snooze Graphic Slub-Knit Tank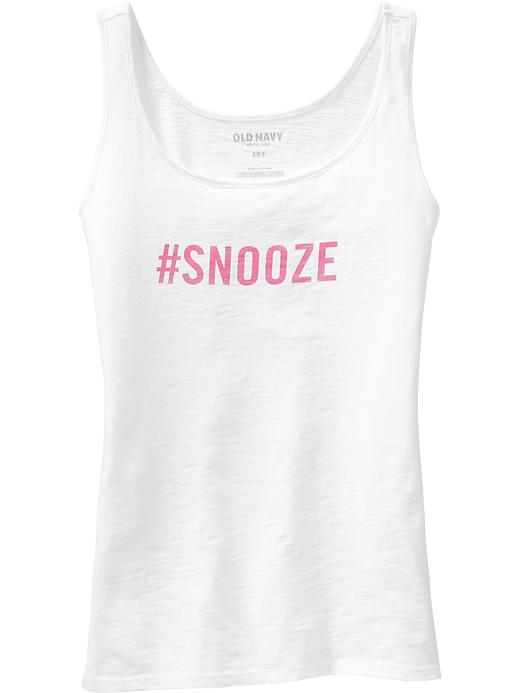 Old Navy #Lazydays Graphic Slub-Knit Tank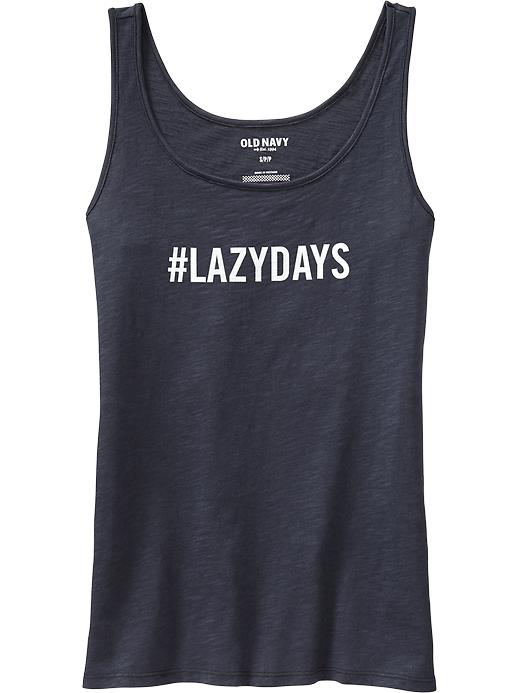 PS. Slub knit has been my fav material since I discovered it a few years ago with J.Crew basics. Super comfortable, drapey, and flattering. Get either the #Snooze & #Lazydays tanks here for $12.94.
Old Navy "Take Me Away" Vacation-Graphic Tee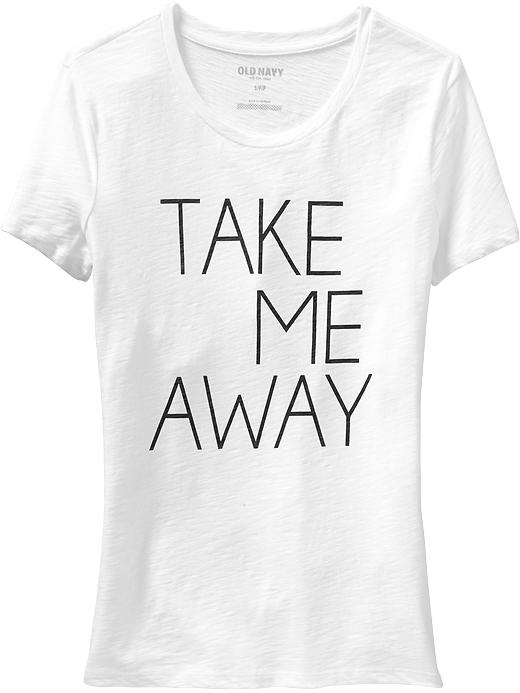 This "Take Me Away" slub-knit tee reminds me of something Madewell or J.Crew would produce. I can imagine dressing this up with a super cute full skirt or paring it down with just shorts and flip flops for the beach. The typography is simple but chic. Currently on sale for just $11, get this steal here.
Old Navy "Fabulous" Graphic Slub-Knit Tee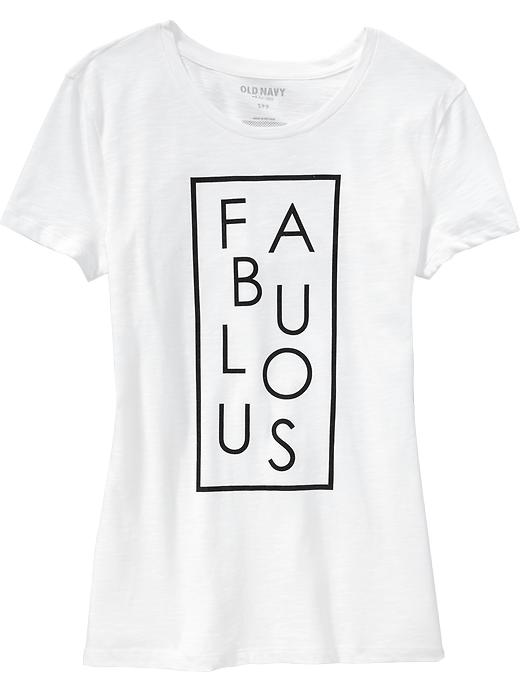 Another "fabulous" tee that I could see coming out of Madewell or J.Crew. Again, this will pair very well with a girly full skirt and heels or just shorts and sandals for the beach. Love the simple typography on these. Get yours here for $14.94. Same goes for my last pick, which also got a chuckle out of me when I first saw it.
Old Navy "Holy Chic" Graphic Slub-Knit Tee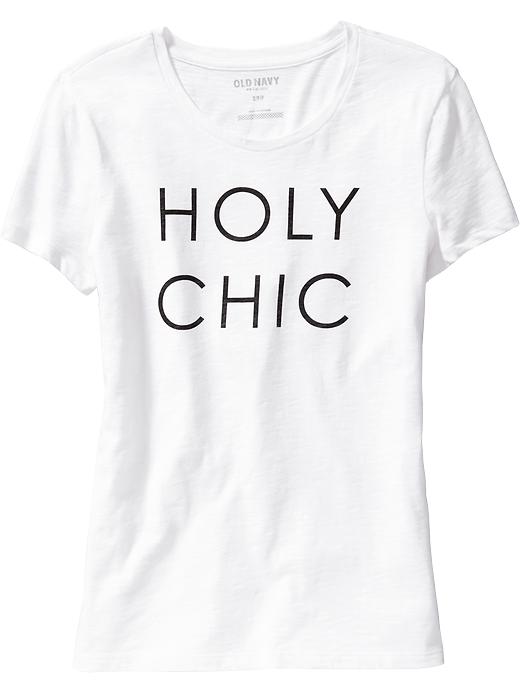 Heehee. Get yours here for $14.94.