Took a quick trip to Shanghai and was really surprised by how many designer bags I saw on the street. I knew the luxury market was skyrocketing in China, but I had no idea almost every other person would be carrying a designer bag, both real and fake. I was also somewhat surprised by the specific styles that were taking off there; some aren't nearly as popular in the US.
Longchamp Le Pliage Large Shoulder Tote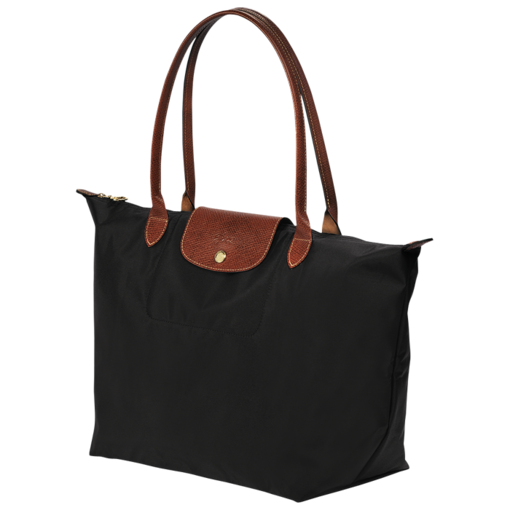 The Longchamp Le Pliage Tote has taken off all over the world and it's not hard to see why. It's a true workhorse bag, but also very classy and effortless. When you don this bag, it seems to say you know and care about fashion, but not obsessively. You're down-to-earth but are put-together. All that comes with the low price tag of just $145. Really a steal. If you haven't gotten this bag yet, now is your chance here for $145.
3.1 Phillip Lim Pashli Satchel Bag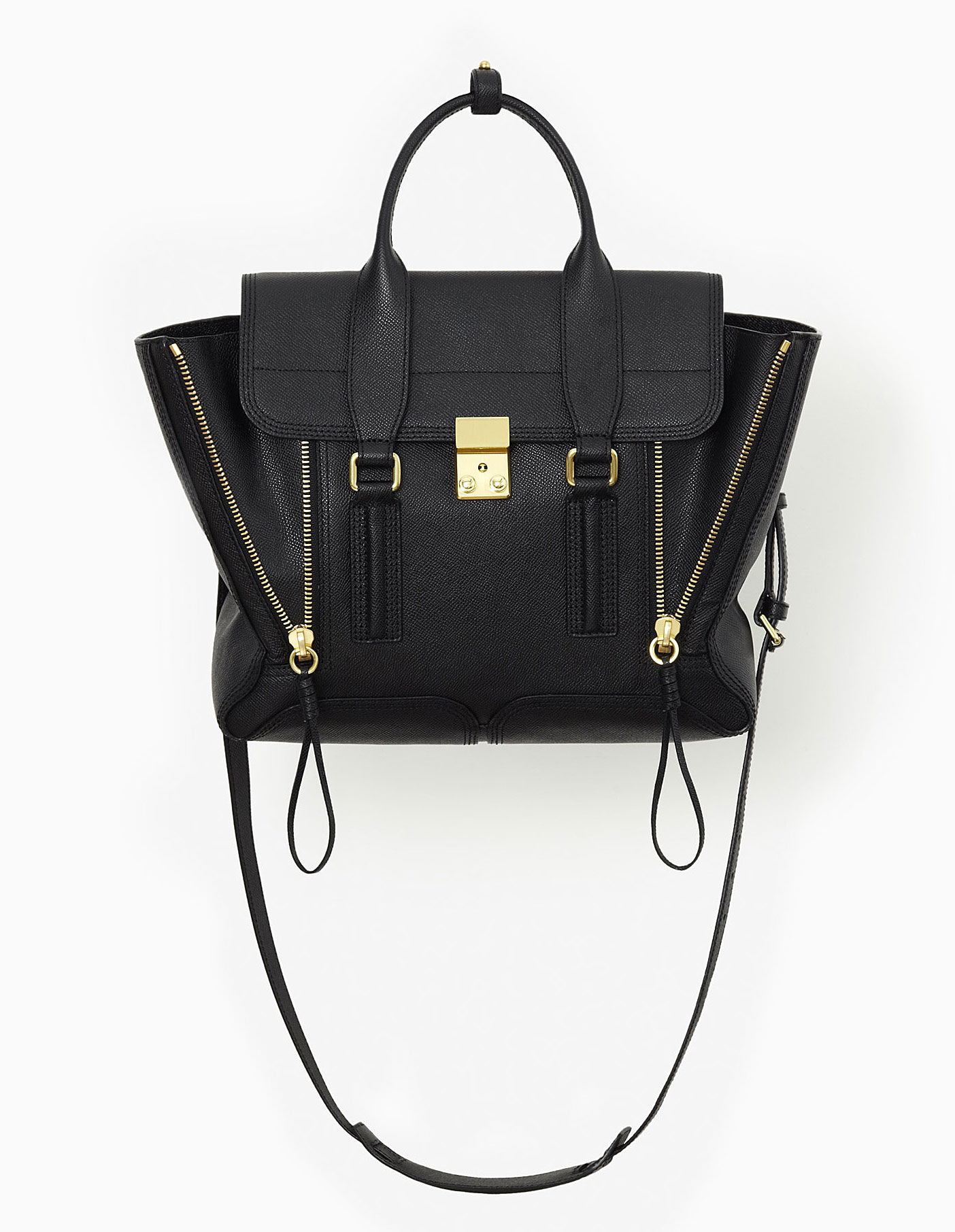 I was really surprised about this being so extremely popular in China, considering I haven't seen it that much in the US. I know it's popular here, but not so popular that one in 10 girls carry it and most colors are sold out across all the stores…that's a different level of insane obsession. The most popular color is Black. Very cool and chic. Also available in a range of colors, from Buff to Violet to Taupe. So many choices, so little time. Get the Black one here.
Michael Kors Selma Satchel Tote Bag
The Michael Kors Selma Satchel has really taken off in China, in all sizes. Surprising considering it wasn't even on my radar. However, now that I've seen it in real life on so many gorgeous girls, I can definitely see the appeal. It's minimalist, great sturdy and practically rainproof leather, is the perfect size to carry around all your junk all day but isn't massively large and heavy, and the gold logo adds the perfect subtle touch of glam. Black, red, and cognac were the most popular colors. Get yours here for $358.
There were a lot of people with the Michael Kors Mini Selma as well, which I didn't even realize existed. It's not only adorable because it's mini-sized, but it's even more functional because it's super light and able to be carried crossbody. Hooray! A few people had it in an awesome neon yellow color, which can stand out from a mile away and certainly drew all the attention.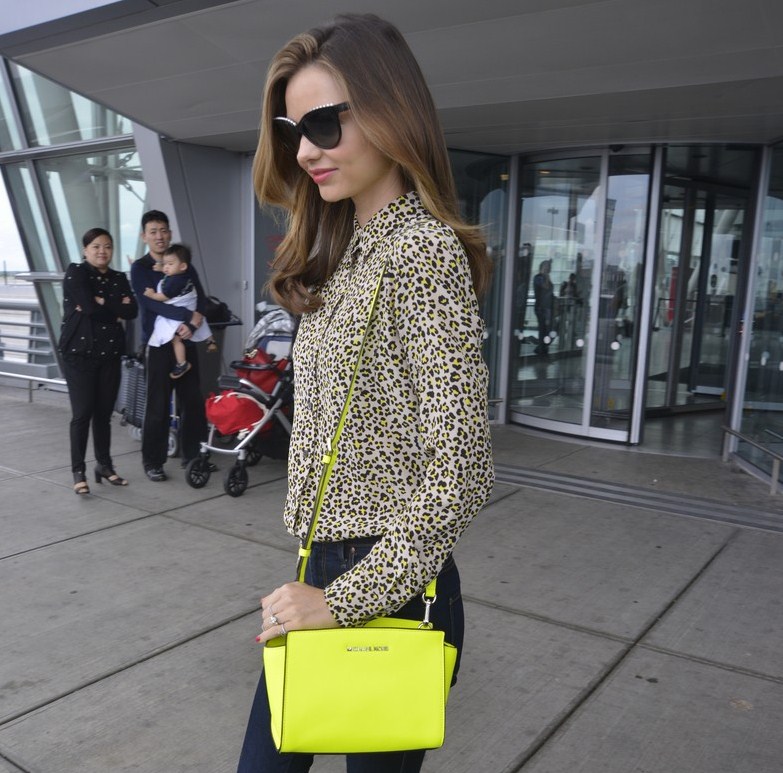 I think the neon yellow color is pretty much sold out, or at least I can't find it. Have no fear though, many other colors are available, particularly my favorite – cognac! Get yours here for only $178.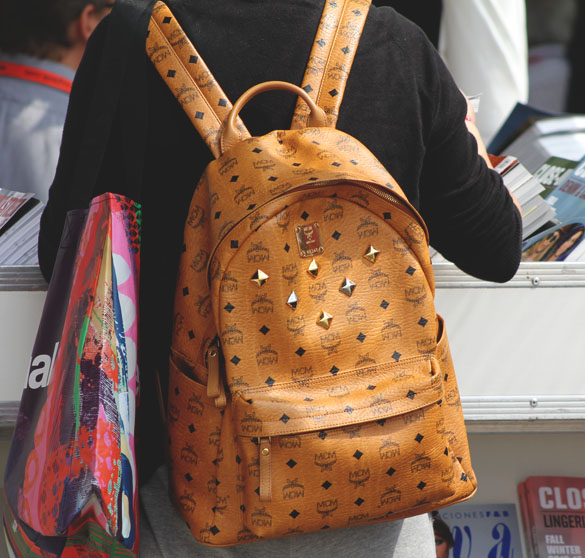 I've never even heard of the brand MCM before the trip, but it was literally everywhere in Shanghai. Everywhere. All variations and styles. I think it has something to do with J-Pop or K-Pop stars being seen with these, and the phenomenon is making its way west. Since they're not leather (they're coated canvas), these backpacks are relatively cheap, ranging between $600-$800 for most of the normal styles, sometimes depending on how many studs are on the bag. If you're into this style, get yours here.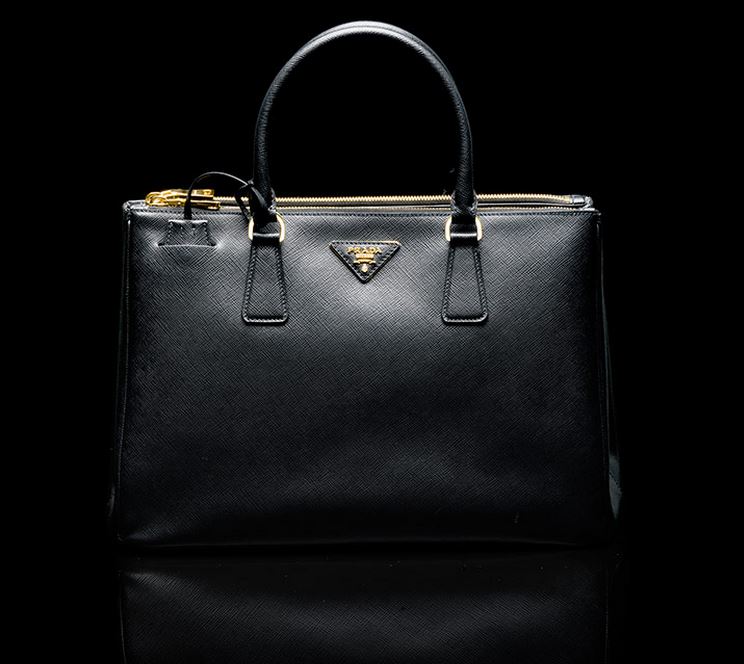 The Prada Saffiano Lux Tote has been so popular in China that it's widely known as one of the most faked bags of all time. To the point where people are hesitant to buy it because it's so ubiquitous on the street. Well, it's so popular for a reason; it's the epitome of a Prada classic. Classy, elegant, understated, and very practical. If you like the style, there are many colors and size variations to try. Check out your color options here at Saks, all priced at $2200.
Louis Vuitton Monogram Neverfull Tote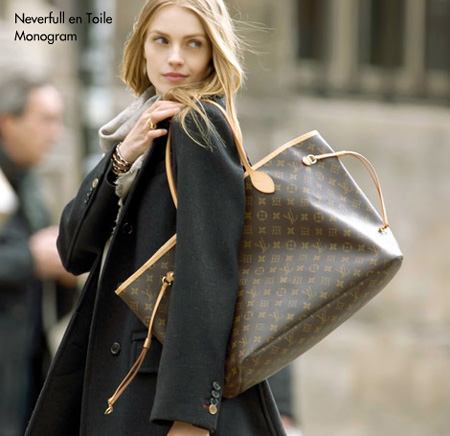 Yes, just as in US, the Louis Vuitton Neverfull Tote is also everywhere in China. Though many people are increasingly gravitating away from the loudness of the LV monogram, significantly more people still love it. The Neverfull Tote is one of the cheaper options in the LV line, and the bag is extremely practical and functional. A true workhorse. Get yours here from Louis Vuitton (MM size) for $1,260.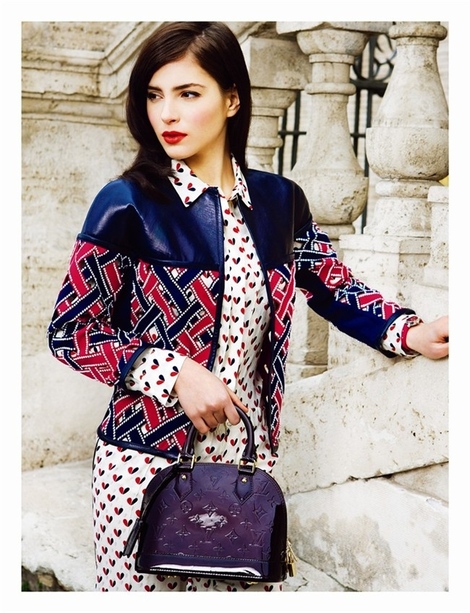 Love for the Louis Vuitton Alma BB is understandable. Hell, I'm even kind of obsessed with it. It can be handheld or just slung over you as a crossbody bag, when you can barely even feel it's there. Perfect for all those petite girls out there, hence probably why it's so popular in China. It's also just adorable, like all things that are miniature versions of normal things. Also comes in a number of gorgeous colors, giving them a I-want-to-collect-them-all quality. Comes also in a variety of leathers / canvas, from Epi to Monogram Canvas, and even Ostrich leather. My favorite is definitely the Vernis, but in Epi it's just as indestructible practically, so either way it's a highly functional yet super adorable bag. Get the Vernis here from Louis Vuitton for $1,820.