I've lusted after Madewell's Transport Rucksack for the longest time. After the initial run sold out, I checked back every so often to see if they'd restock. Given how happy I am with my Transport tote and that AMAZING leather, I thought the backpack would be the same amazingness just in a different package. Plus backpacks are better for travel. I got it last week, here's a picture of how it was packaged:
That is to say, not much packaging, just the bag in a plastic bag. When I lifted the bag out of the box, I was surprised at how heavy it was. Probably the heaviest bag I've ever had. There is some stuffing inside but how much could those fluffy tissues weigh?
The color is spot on. A bit lighter than my Transport tote, but it's a very rich, beautiful cognac. I noticed the flap portion is relatively natural looking with striations and some pebbling but the rest of the bag is very, very smooth. The leather is thick and pretty stiff.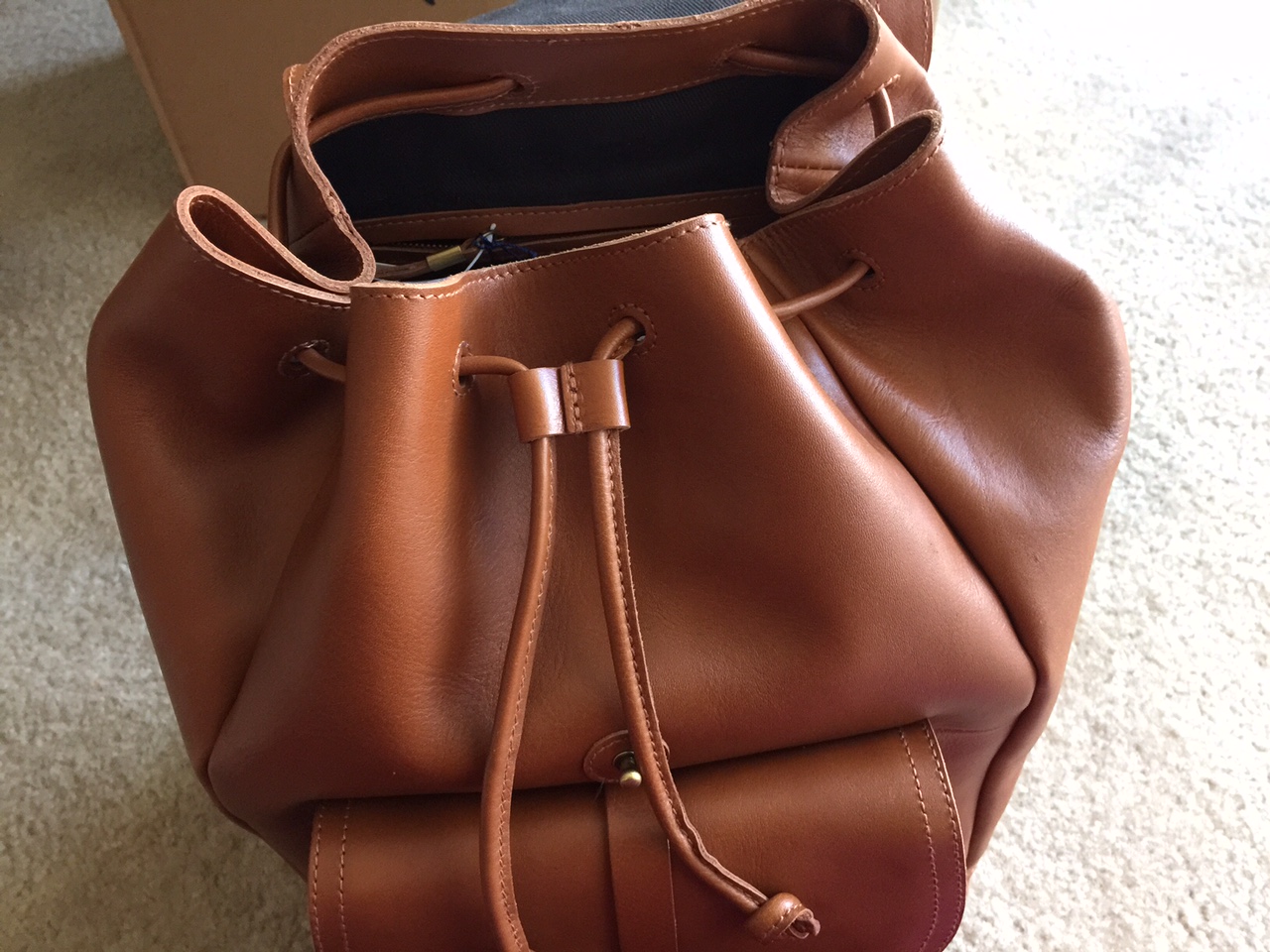 The leather was so stiff in fact that it seemed a bit difficult to maneuver this drawstring as the folds of the "bucket" were not so willing to be folded. This is probably something that will soften up with wear. I hope.
The inside is black canvas, with nice zippered and unzippered pockets for all your loose misc things. Pretty convenient.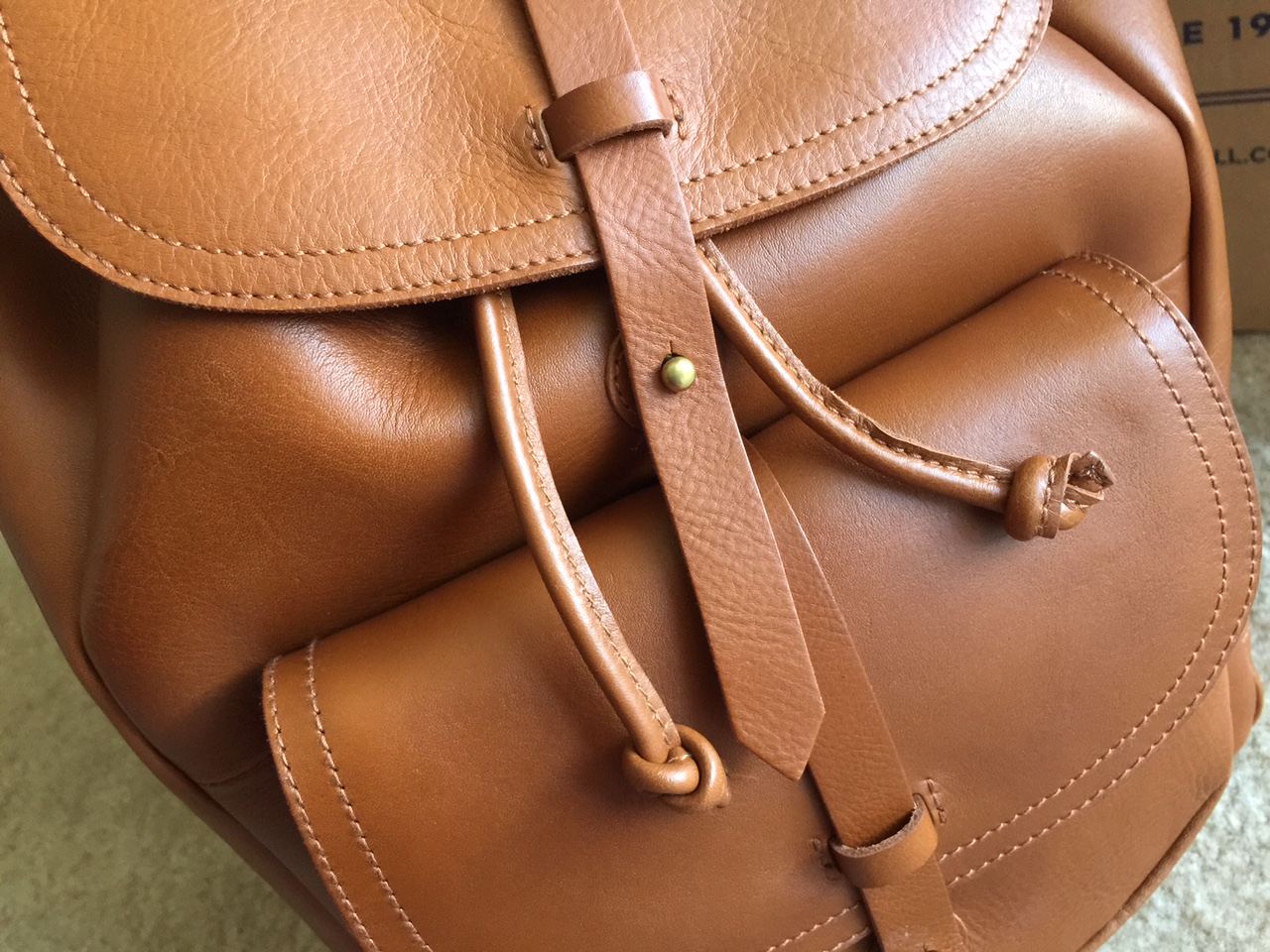 When I went to close up the flap, I realized this was a flaw of the bag. There's no magnetic snap-in-place closure, it's just that hole with the tiny knob. You have to push the hole through the knob by pushing it against the bag body, which is soft and simply moves back when you push on it. Took me a few minutes just to close it. Can't imagine how hard it'd be to do if it was slung on my back and I was on the go.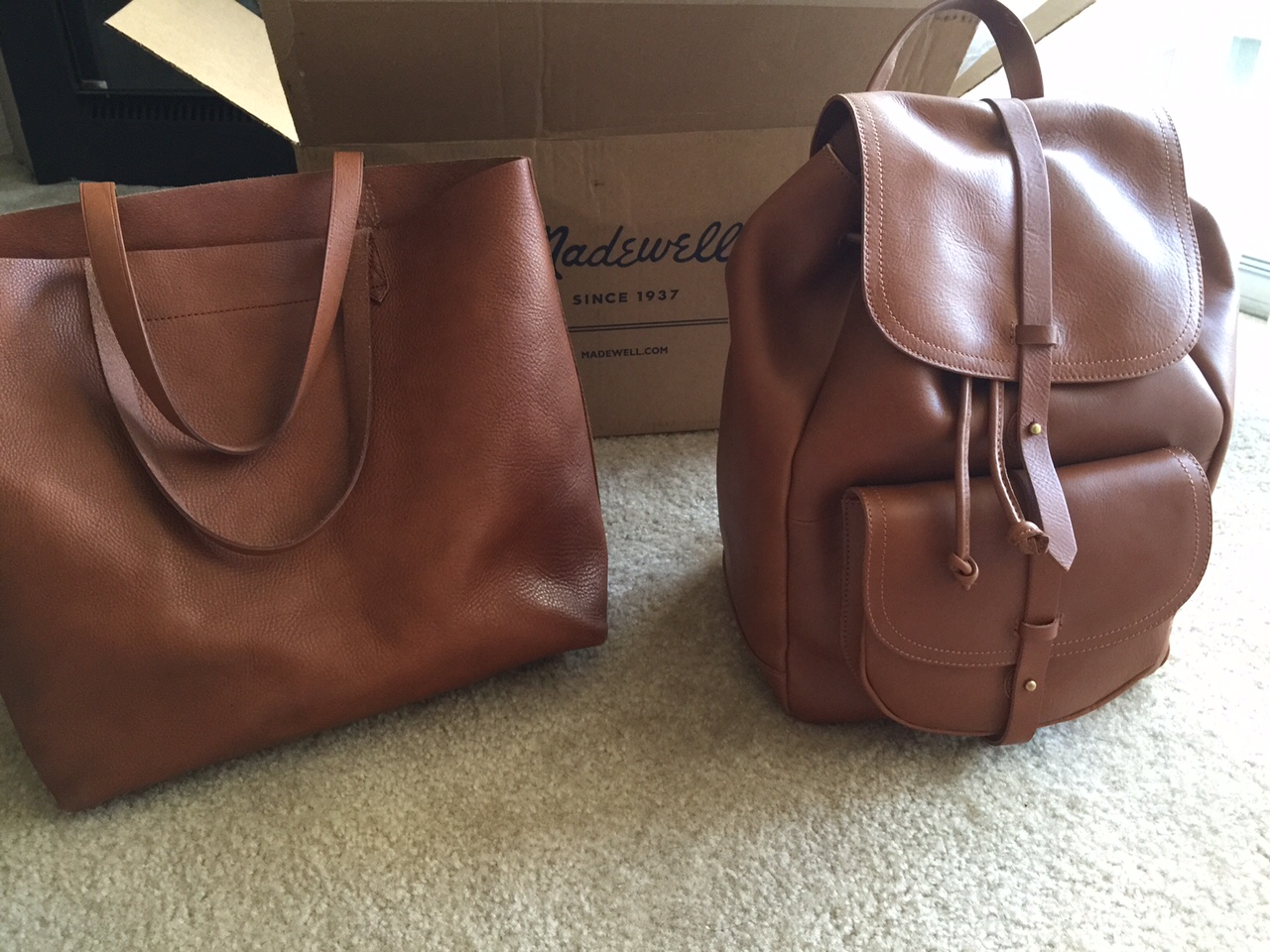 Here's a comparison picture with my Transport tote for size comparison. Similar, but the Transport tote is so light compared to this bag and feels easily accessible. Also notice the difference in leather type; the tote is very pebbled and more "raw" feeling, whereas the rucksack looks much smoother and more refined.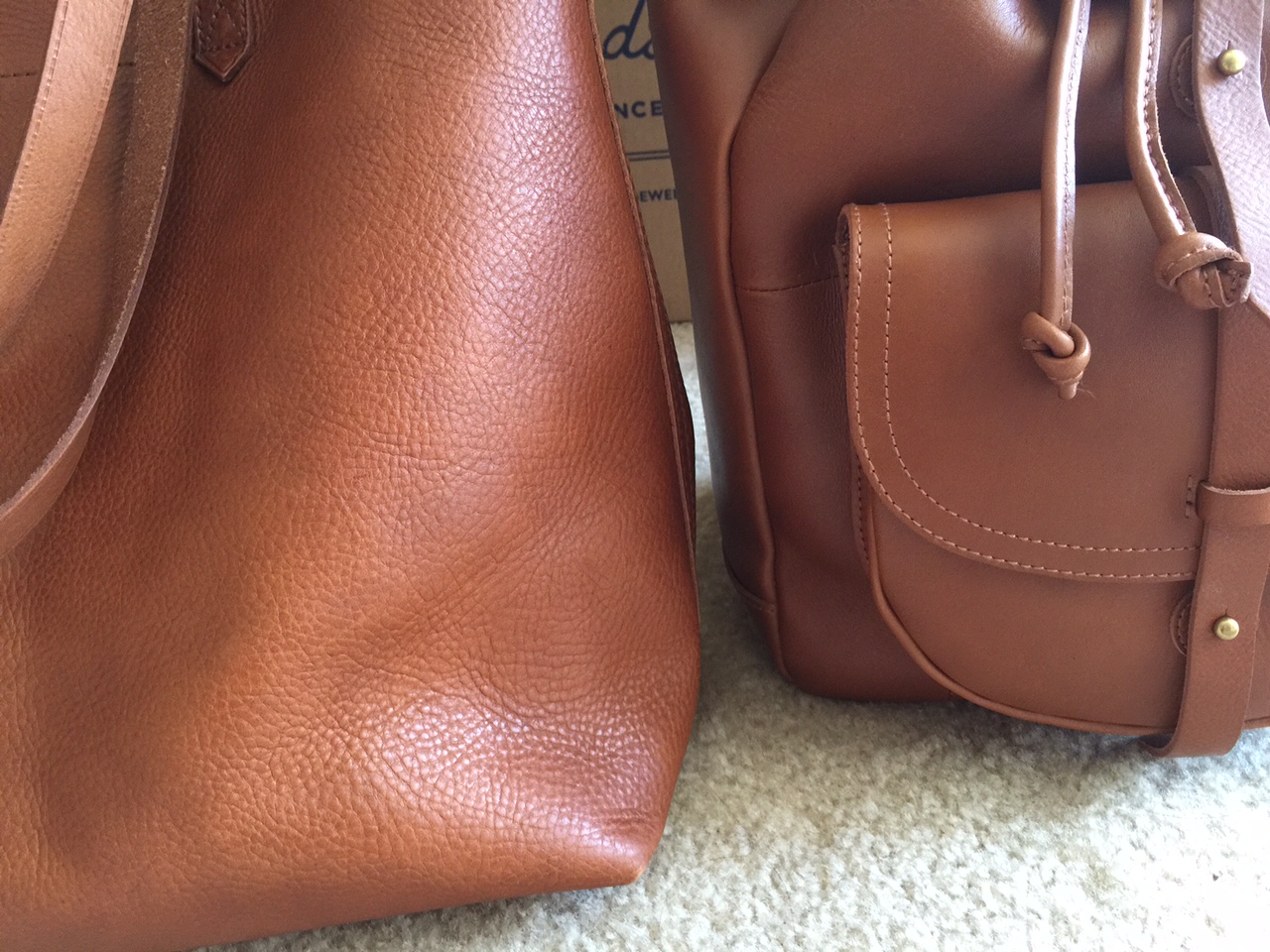 Everyone's preferences in leather are different, but for me, I love the raw, pebbled leather where there are striations and imperfections in the leather. The more smooth leather feels overly processed to me and I'm not sure it'll age as well. However, from my experience with the Transport tote, I know each batch and each bag is different. I've seen plenty of super smooth and plasticky looking Transport totes, so I'd recommend ordering a few or picking one out in the store.
If you're interested in the rucksack, get it here for $198 from Madewell. Also available in Wine and Black. If you're interested in the Transport tote, it's even cheaper at $168. Get it here.