I must have been living under a rock all this time because I just recently discovered the crazy amazing deal site that is Barney's Warehouse. I guess like any other outlet, they sell any items leftover from the regular Barney's stores, but unlike other outlets that offer flimsy 10% or 30% off deals, many of their deals are at 50-60% off! Yes, I know, time to shop! Here are some of my can't-miss top picks:
3.1 Phillip Lim Ryder Satchel — $629 (40% off, originally $1,050)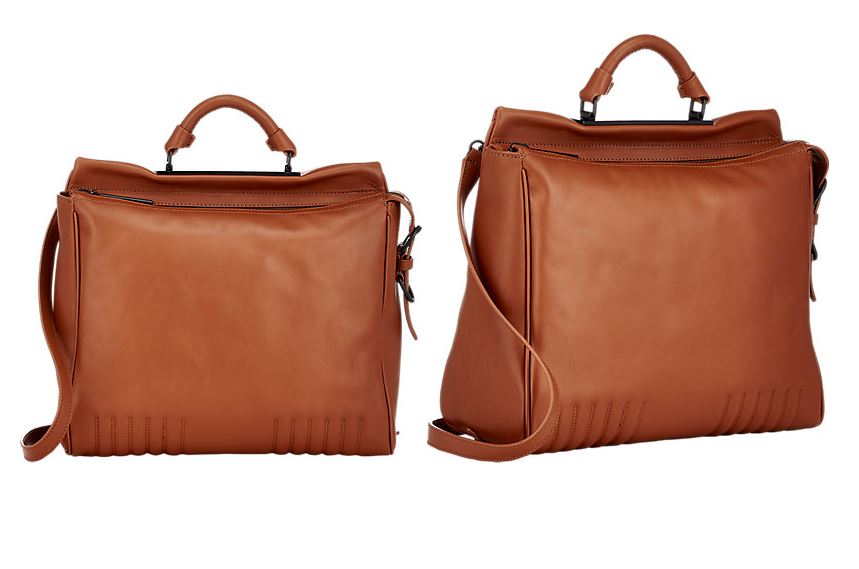 I love the understated-ness of this bag design, yet it's instantly recognizable to those in the know as a signature Phillip Lim bag. Also love that it's a very practical bag, with lots of room for all your stuff and a handy shoulder strap to carry it all effortlessly. And last but not least, you guys know my love affair with this rich cognac color! It matches everything and immediately elevates any outfit. Even Miranda Kerr is a fan! Get it here for $629 (40% off!). Also love it in this gorgeous Wine/Oxblood color, also 40% off!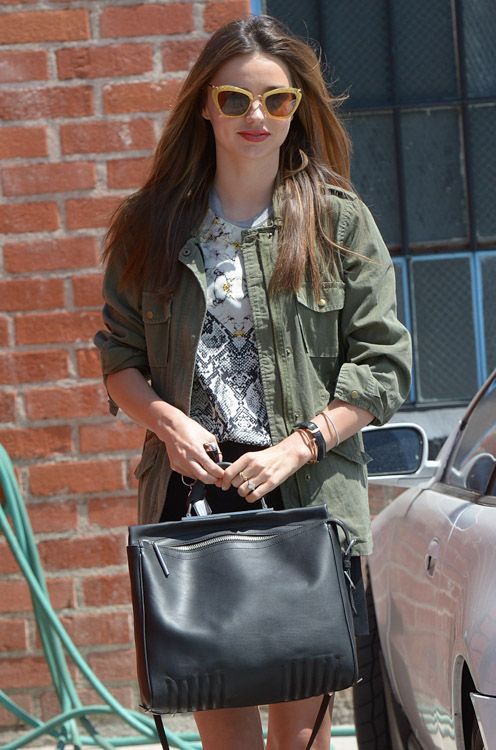 Barney's Jessica Mini Bucket Bag — $119 (57% off, originally $280)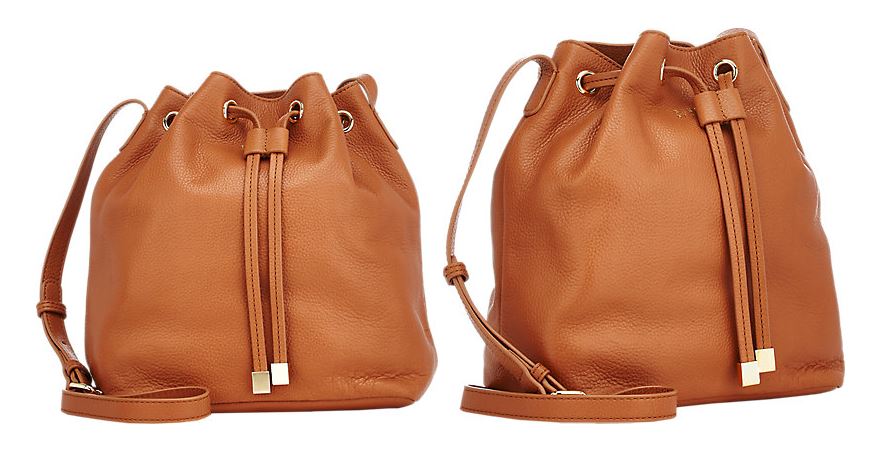 Yes, apparently Barney's now designs their own line of bags. Given bucket bags are all the rage these days, they certainly caught on to the trend with this beautiful Jessica bucket bag. Just look at that yummy pebble grain leather! Makes you just want to smoosh and smell it. Of course, let's not forget it's again in that gorgeous, rich cognac color, which is especially amazing with that touch of gold at the end of the tassels. Classic, modern, yet slightly blingy. If you're interested in trying out the bucket bag trend, there's no better bag to try it with than the Jessica, as this bag is classic enough to stay fashionable long after the current fad fades. Love it, especially at 57% off for only $119. Really great price for this beauty. Get it here! Also see it in Black here (also 57% off).
Barney's India Mini Backpack — $149 (53% off, originally $315)
I was initially drawn to this backpack because it looks so much like the Mansur Gavriel backpack everyone is fawning over. Except it's only $149. After showing a few friends this bag, they all agree this bag stands on its own merits. The color is spot on, it has really clean, simple lines just like the Mansur Gavriel, and every piece of this bag — down to the straps — are made from super durable saffiano leather. Definitely worth a look. I guarantee all your friends will ask where you got this beauty from! Get it here for $149. Also see it in Black and Cobalt.
Barney's Hannah Chain Wallet — $79 (52% off, originally $165)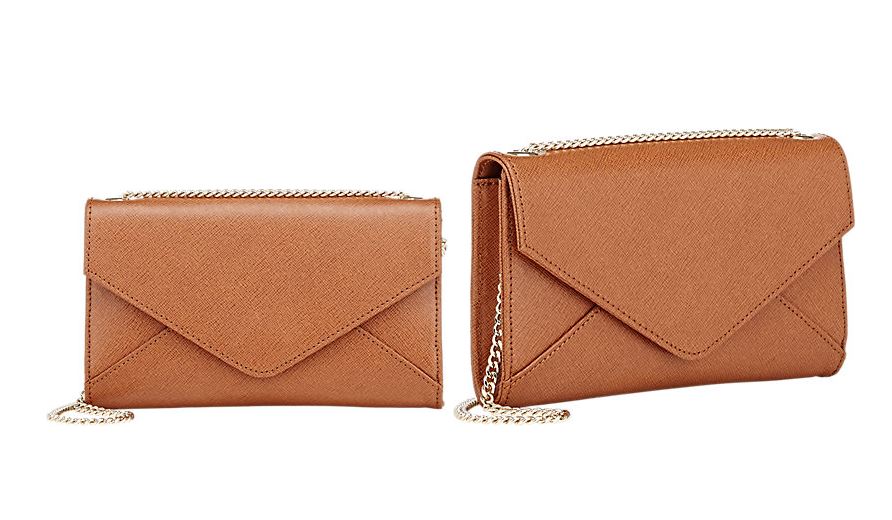 Wallets-on-chain are also all the rage these days, and I completely get it. Big ass bags that weigh heavily on our quickly sore shoulders is not appealing; they may be "super cute" when you first walk out that door, but when your shoulders are in pain and you're lugging 5 lbs around on a long day, you care as much about the cuteness as you do about getting rid of that anvil. I've been on a kick to find perfect crossbody bags that fit the basic necessities of my day — keys, iPhone, and a couple cards/cash. That's all I need! Given WOC's popularity lately, I love that I'm not alone. This little Hannah bag is perfect for this purpose. The size fits an iPhone 6 Plus perfectly, and it has 6 card slots built in, AND it's made from that super durable saffiano leather. At under $80, what else can you ask for! Get it here. Also see it in Black and Red (LOVE the red too) for the same price (52% off!).