The Claudia Ballerina Flats are my first pair of shoes from Louis Vuitton. Yeah, I know LV isn't known for making shoes so I don't expect them to be too comfortable, but I'm a HUGE sucker for the Amarante leather they have and I love the pop of the gold hardware against the darkness of the Amarante.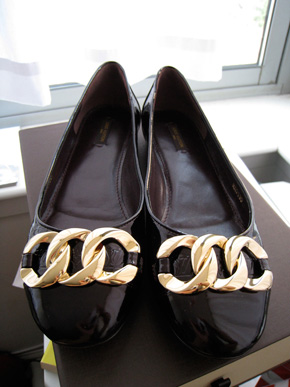 Unlike most of the LV shoes, these are not ostentatiously logo-ed. Rather, the vernis leather is subtly embossed and barely noticeable unless under direct sunlight.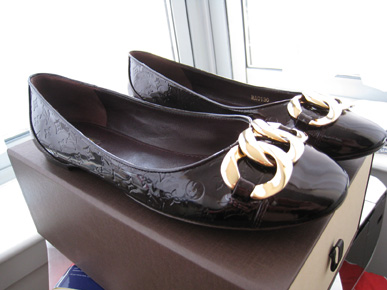 They were quite pricey at $655 not including tax, so hopefully they're not killer on my feet and I end up never wearing them.
Initial impression is good though; the leather may be a bit stiff as expected from all patent leather, but the sole is very cushiony and bendy. Good signs!
Get it here from Louis Vuitton for $655.