In New York, weather is pretty cut and dry; it's hot in the summers and cold in the winters, so you prepare clothes accordingly. When I moved to San Francisco, I first embraced the hot sun with glee, believing that I would now live perpetually in beautiful sunny days. Then I stepped out to walk my dogs that first night and was freezing in my tank top and shorts combo. FREEZING. I threw on the down puffer jacket I had brought with me from New York (and thought I could ditch forever), and looked like the most ridiculously unprepared coast-hopper in a down jacket with shorts and flip flops. After a few nights of hoping it was just a fluke, I realized sure, it's like a beautiful summer day during the day, but at night it turns into Fall — I needed something to throw on so I can run out for errands, walk the dogs, or even grab a quick dinner out. I wanted it to be casual (so I didn't feel like I had to change just to match it), cute, flattering, and not your typical slob-looking hoodie. Since I'm sure I'm not alone in this need, here are some of my finds:
Old Navy Go-Dry Compression Tunic Jacket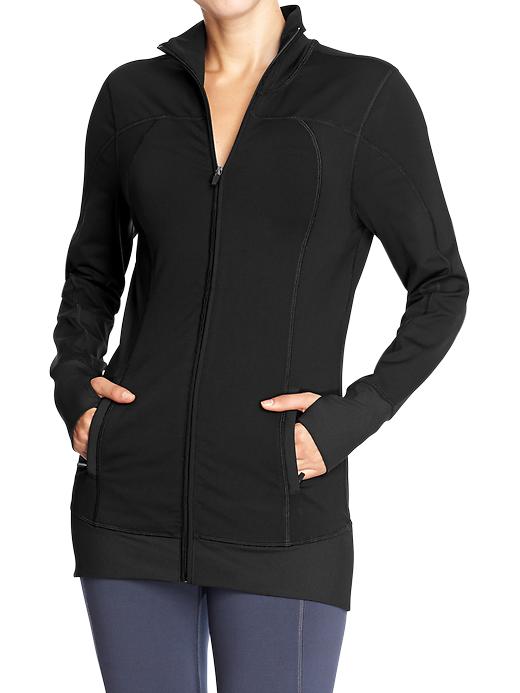 I would've never thought of Old Navy as an "activewear" type of brand, but browsing their site it seems they do have a lot of really great, no-fuss basic activewear staples that are not only affordable but have gotten rave reviews. This jacket is one of them. Just looking at the seaming on this jacket tells me it's slimming and flattering, and it looks much more put-together than your normal loose-fitting hoodie. The tunic length also offers more coverage and a longer visual line for your upper body. On sale at only $30 right now, this is a steal. Get it here from Old Navy.
J.Crew Collection Cashmere Zip-Front Hoodie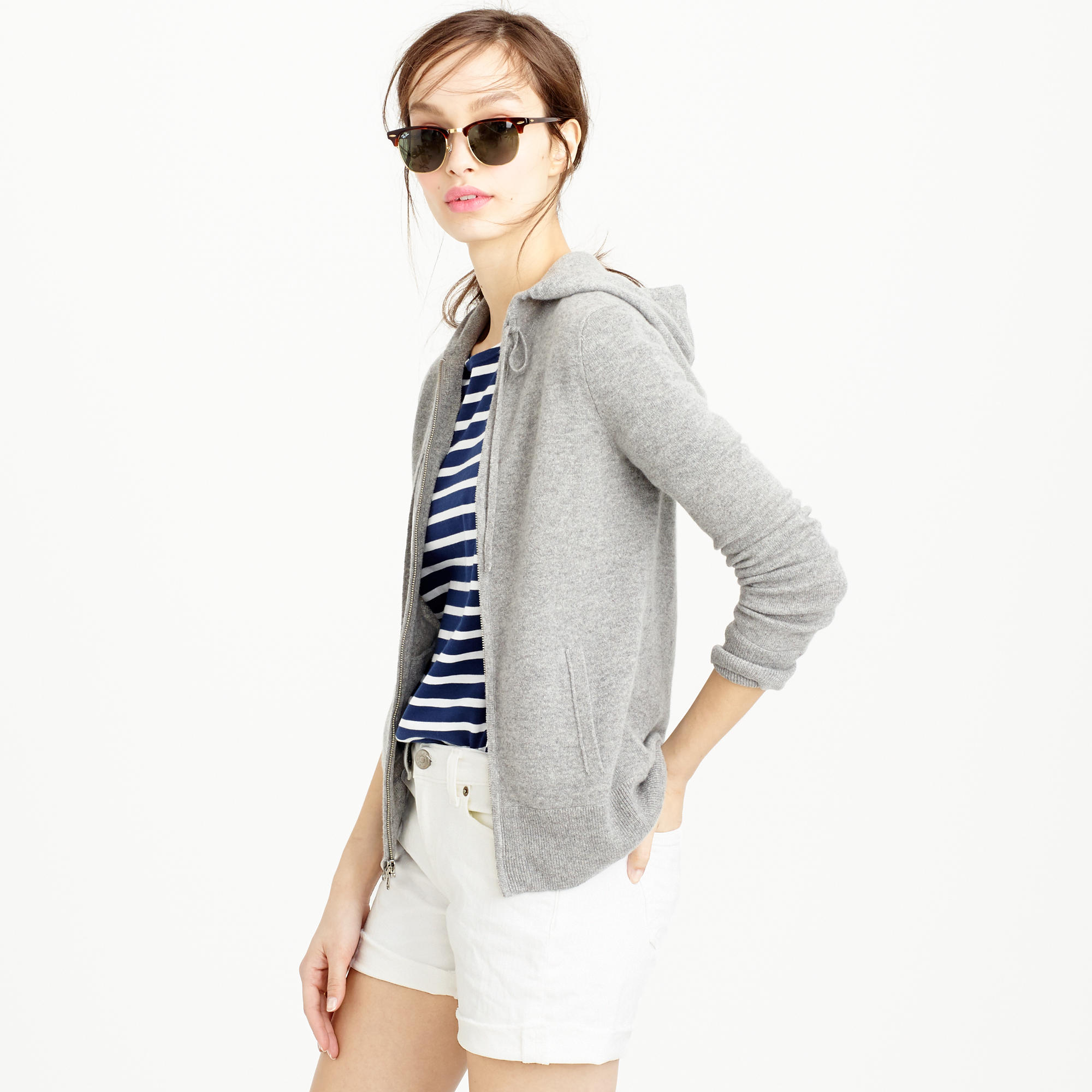 Thinking back to the unflattering Gap hoodie I used to own, I realized that maybe nothing is wrong with the classic hoodie style. Maybe it's all about the right material and fit. For example, one can never take a fitted cashmere hoodie and think it looks too sloppy. It matches any casual outfit like a hoodie would, but it elevates it to the perfect degree of casual dressiness. Get it here at 25% off right now at J.Crew with code YAYMAY.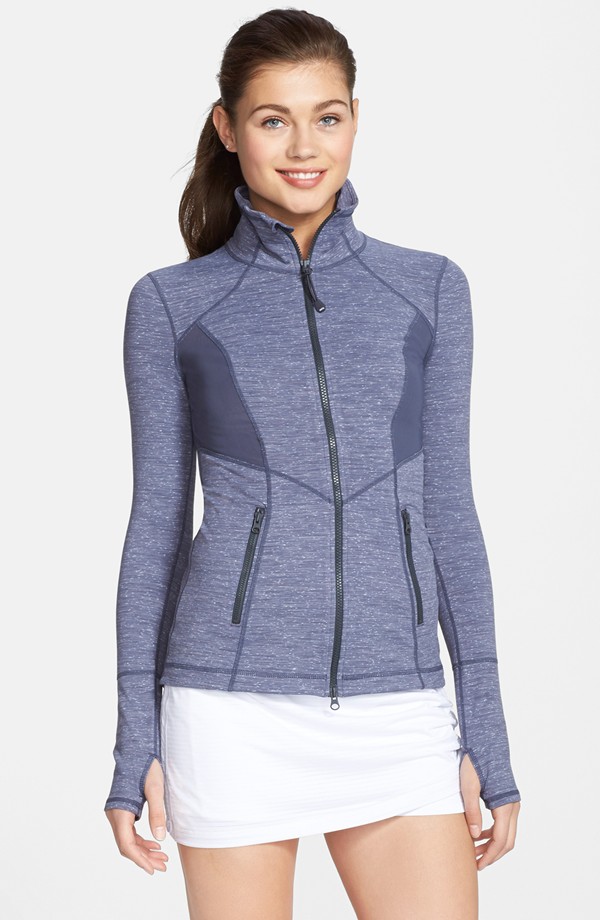 Like me, you've probably never heard of Zella before today. I found them while shopping for casual hoodies at Nordstrom. All of their activewear gets such rave reviews and the prices are pretty affordable, so they're definitely worth a look. This jacket for example looks super flattering and would be a great option to throw on over tees and shorts or even your gym clothes. It's on sale for only $65 right now, get it here from Nordstrom.
Nike Avenger Knit Training Track Jacket
This pick is probably the sportiest of the bunch, but it's a really unique piece with a retro vibe that most other hoodies/jackets can't match. I think I'd feel young and vibrant in it, particularly in this gorgeous red, and I'd probably feel the itch to work out more, which is definitely a good thing! There are a few colors to choose from, but red's definitely my fav. Get it on sale here from Nike for just $54.97.