Is it just me or is this year's end-of-year sale season particularly awesome? There are so many bags that I never thought would be on sale and at pretty steep discounts too! There are still many designers who have yet to post up their year-end sales, so maybe the best is still to come? That's an exciting thought, hehe. For now, here's what really caught my eye this year:
Fendi Crocodile-Embossed 2Jours Bag – $1,179 (down from $2,358)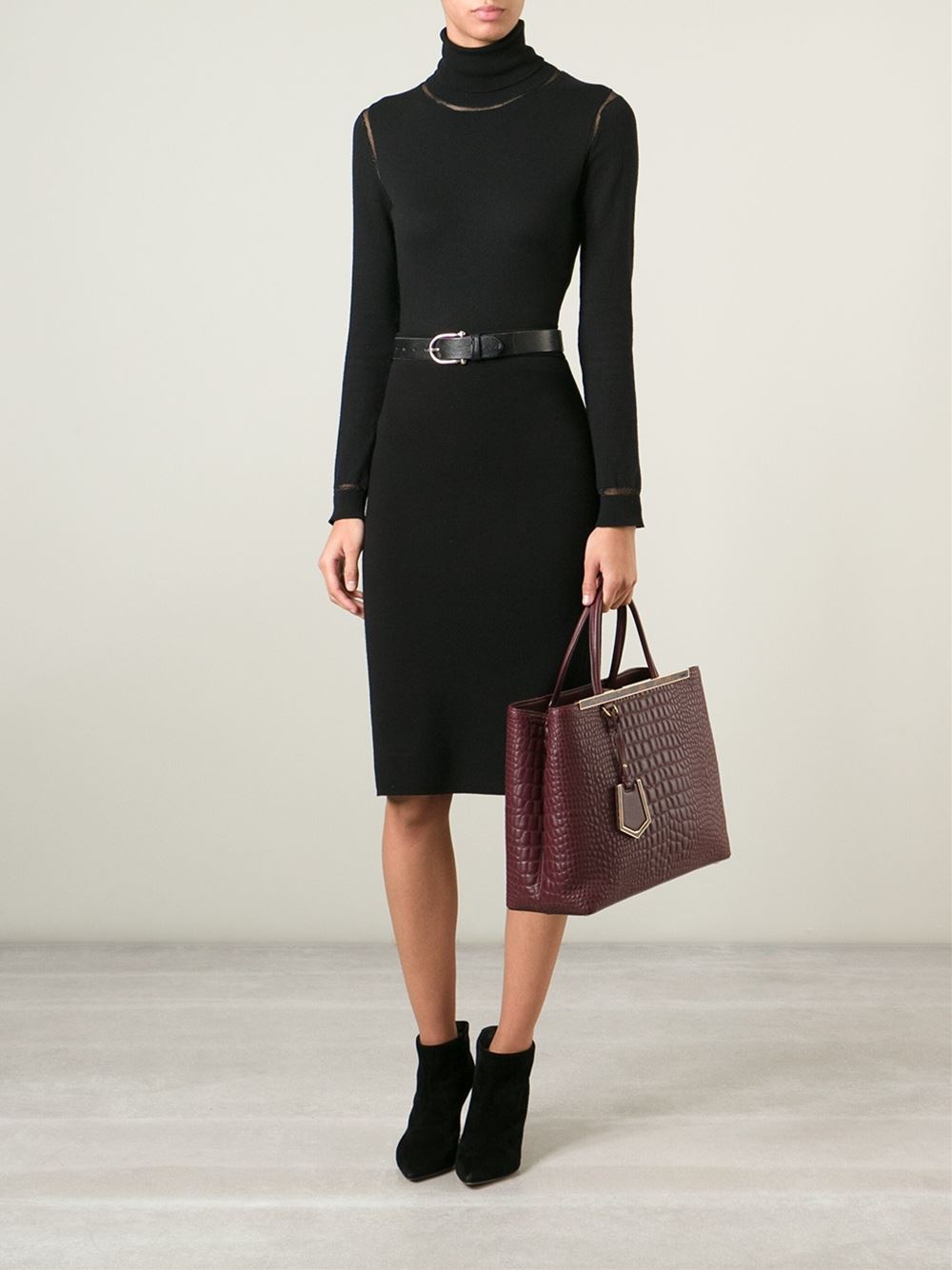 Love this luxe twist on the new Fendi classic, the 2Jours bag. At first sight I thought it was patent leather, only to discover it's actually quilted lambskin! Surprising, no? The leather looks yummy, love the detachable shoulder strap, and love love the bordeaux color. Shocked to see it at 50% off, but am definitely not complaining. Get it here from Farfetch for $1,179.
Saint Laurent Sac de Jour Tote – $2,632 (down from $3,290)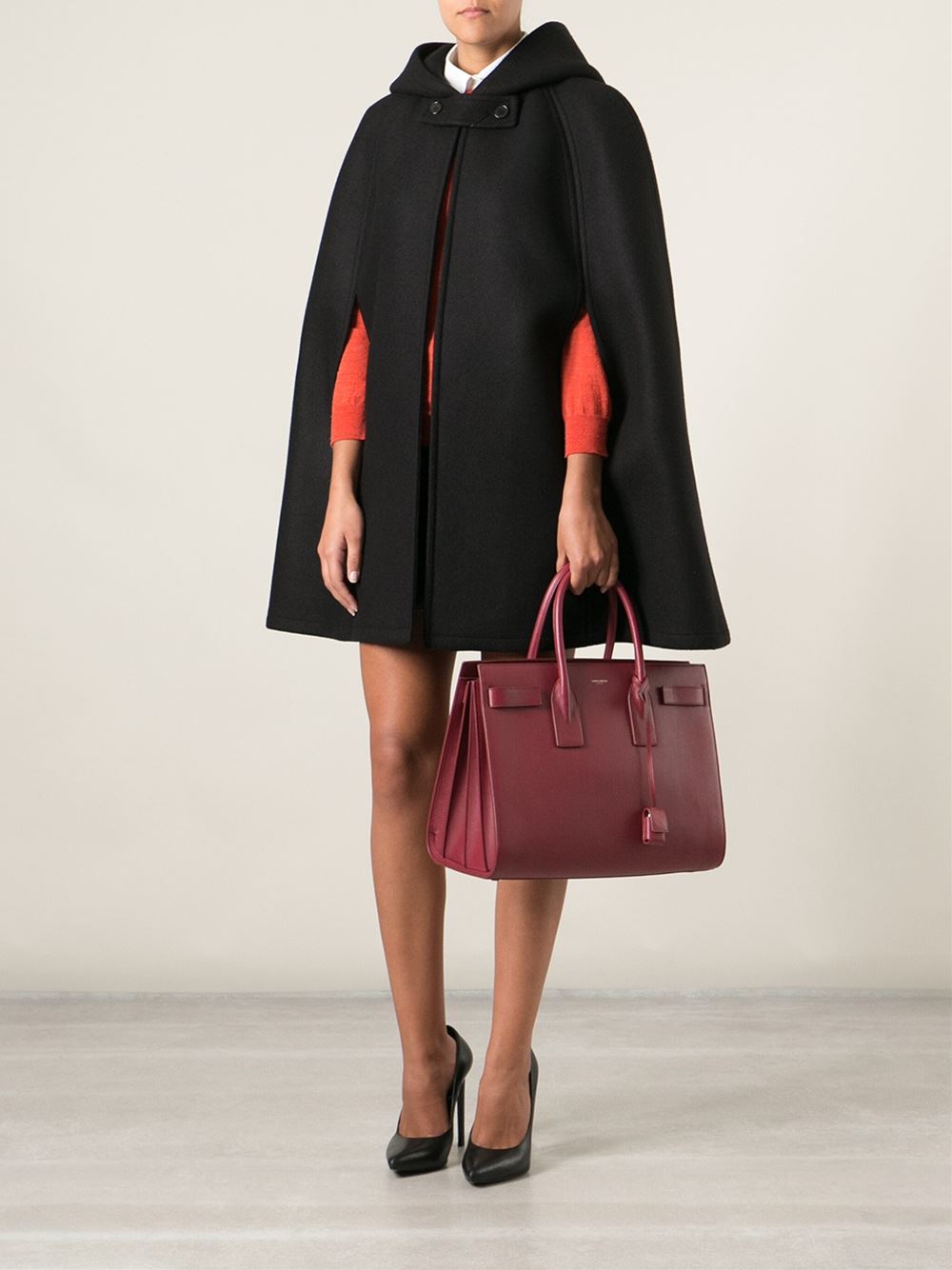 Here's another bag I didn't think would go on sale this year, the wildly popular Saint Laurent Sac de Jour. And to be fair, it's not on sale in a lot of places in a lot of colors, so I was surprised to find this gem — great size, beautiful dark red color, and 20% off.  Get it here from Farfetch for $2,632.
Givenchy Antigona, Small – $1,596 (down from $2,280)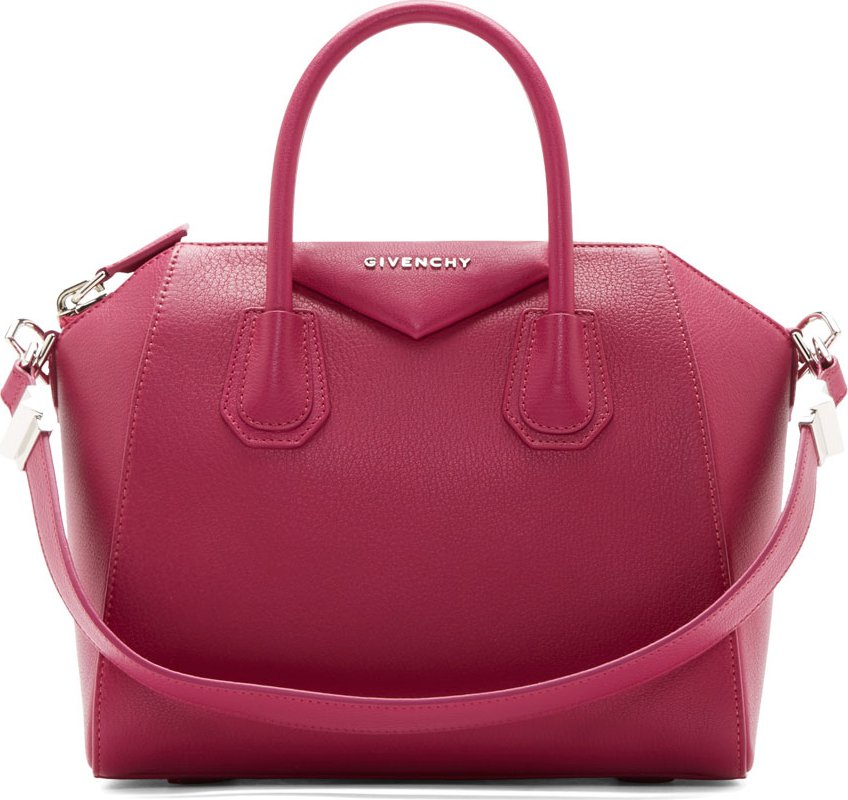 Given how hugely popular the Antigona has been this year, I did not expect to see it go on sale anywhere this sale season. But lo and behold, SSense (from Canada) seems to have a lot of bags on sale this year that are not on sale anywhere else, including this gorgeous magenta Antigona, and even the Antigona in Black and Silver. Get it here at 30% off for $1,596.
Chloe Camel/Cognac Marcie – $1,365 (down from $1,950)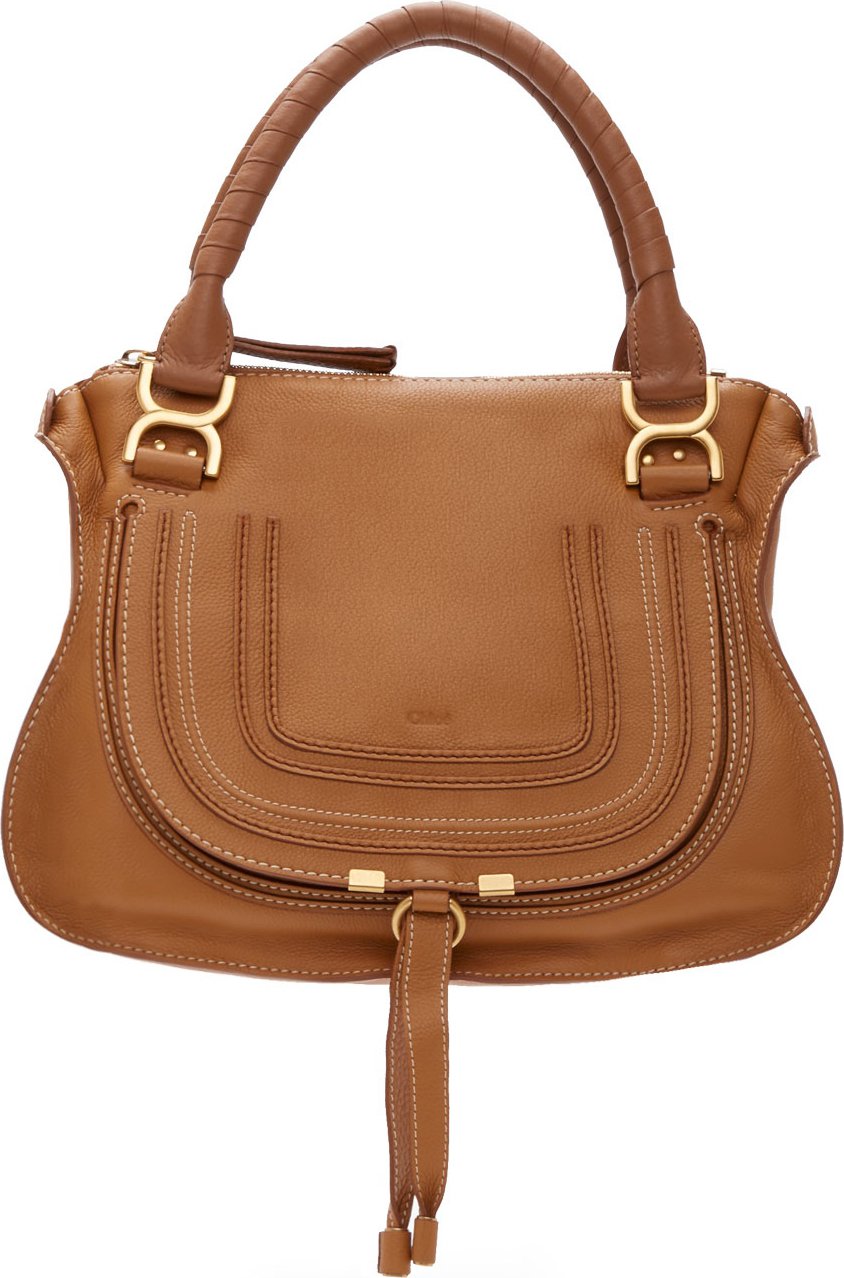 I was surprised to see this beauty on sale for the opposite reasons — unlike the Sac de Jour or Antigona that seemed to have skyrocketed into popularity this year, this Chloe Marcie, particularly in this camel/cognac color, is a huge perennial classic, and those typically never go on sale as they're always popular year after year. I haven't seen this color Marcie on sale anywhere else, so grab it while you can at 30% off here from Ssense.
Saint Laurent Y Ligne Cabas Tote – $1,992 (down from $2,490)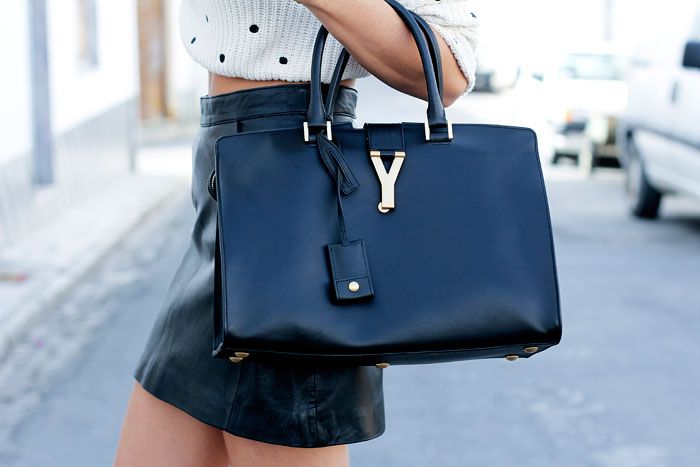 Yet another bag I haven't seen on sale anywhere else. It's simple yet chic, definitely an understated classic worth having, especially at 20% off. Get it here from Ssense for $1,992. Available also in Red.
Dolce & Gabbana Miss Sicily Bag – $1,498 (down from $2,995)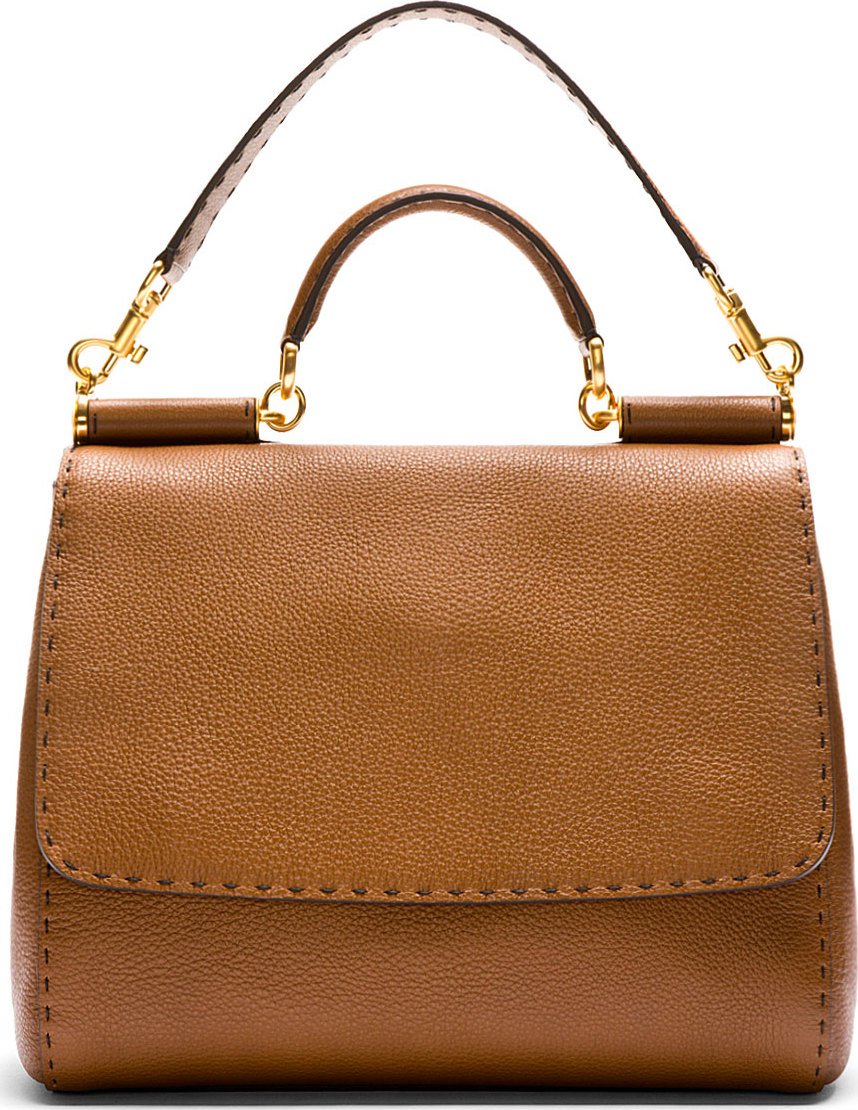 The Miss Sicily bag hasn't really taken off in terms of popularity, but I myself am quite a fan. I like the distinct shape, the fine details from the touches of hardware at the top to the contrast stitching, and of course I'm particularly a fan of this cognac/camel color, especially in this yummy pebbled leather. Really surprised to see it at 50% off, but also not surprised given this style really hasn't been that popular. Take advantage here at Ssense.
Gucci Swing Tote – $769 (down from $1100)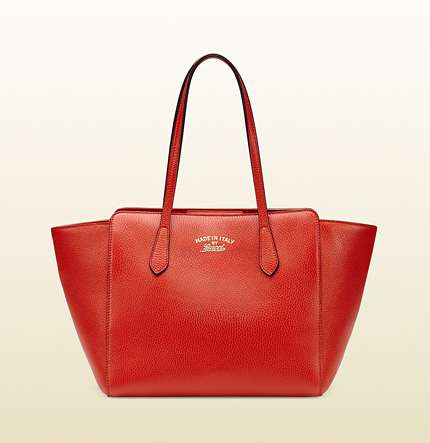 This Gucci Swing Tote was quite the buzz of the town when it first launched this year. It's a great classic shape that even incorporates the "winged" sides trend that's been so popular of late, yet it doesn't cost the exorbitant amount that a top designer full leather large tote typically commands. It's a great work bag or even a diaper bag, and comes in very happy colors. Now, at 30% off, it's an even better value. Get it here from Gucci.com for $769.
3.1 Phillip Lim Fuchsia Textured Pashli Mini (SSense Exclusive) – $600 (down from $750)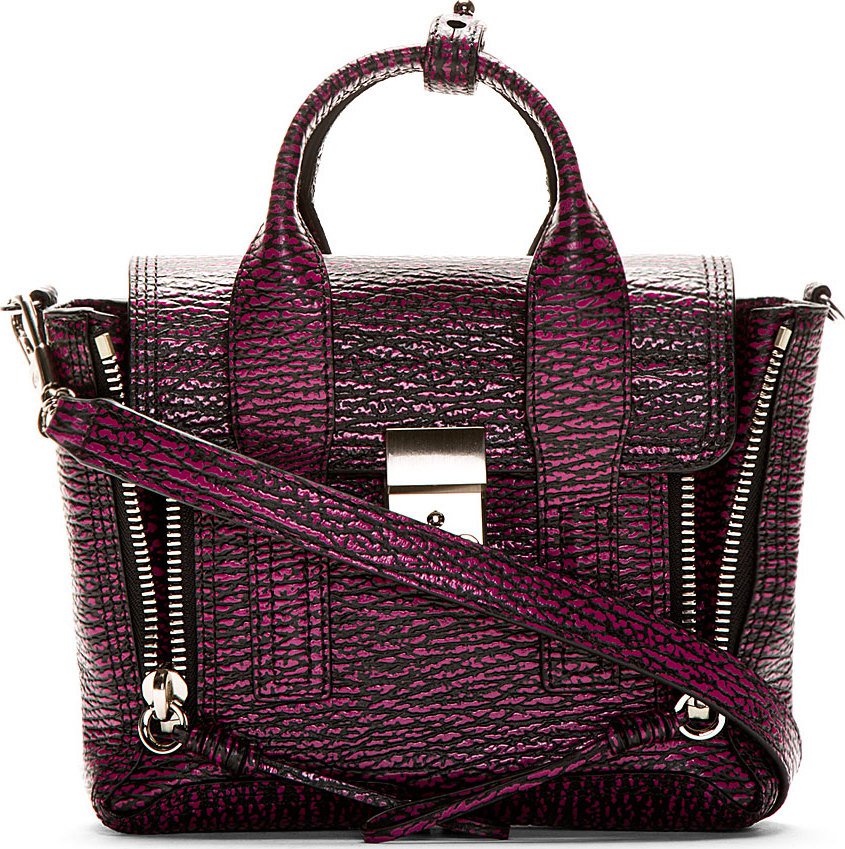 I am loving the 3.1 Phillip Lim Mini Pashlis; something about them is just so cool yet adorable. They have the perfect capacity to carry all your daily essentials so they're also practical. They're all the rage in Asia these days, along with the normal sized Pashlis. If you don't want a black one like almost everyone else, I'm loving this Ssense exclusive Fuchsia textured color; it's so edgy but pretty. Get it here from Ssense at 20% off for $600.
Reed Krakoff Micro Boxer Bag – $539 (down from $1,079)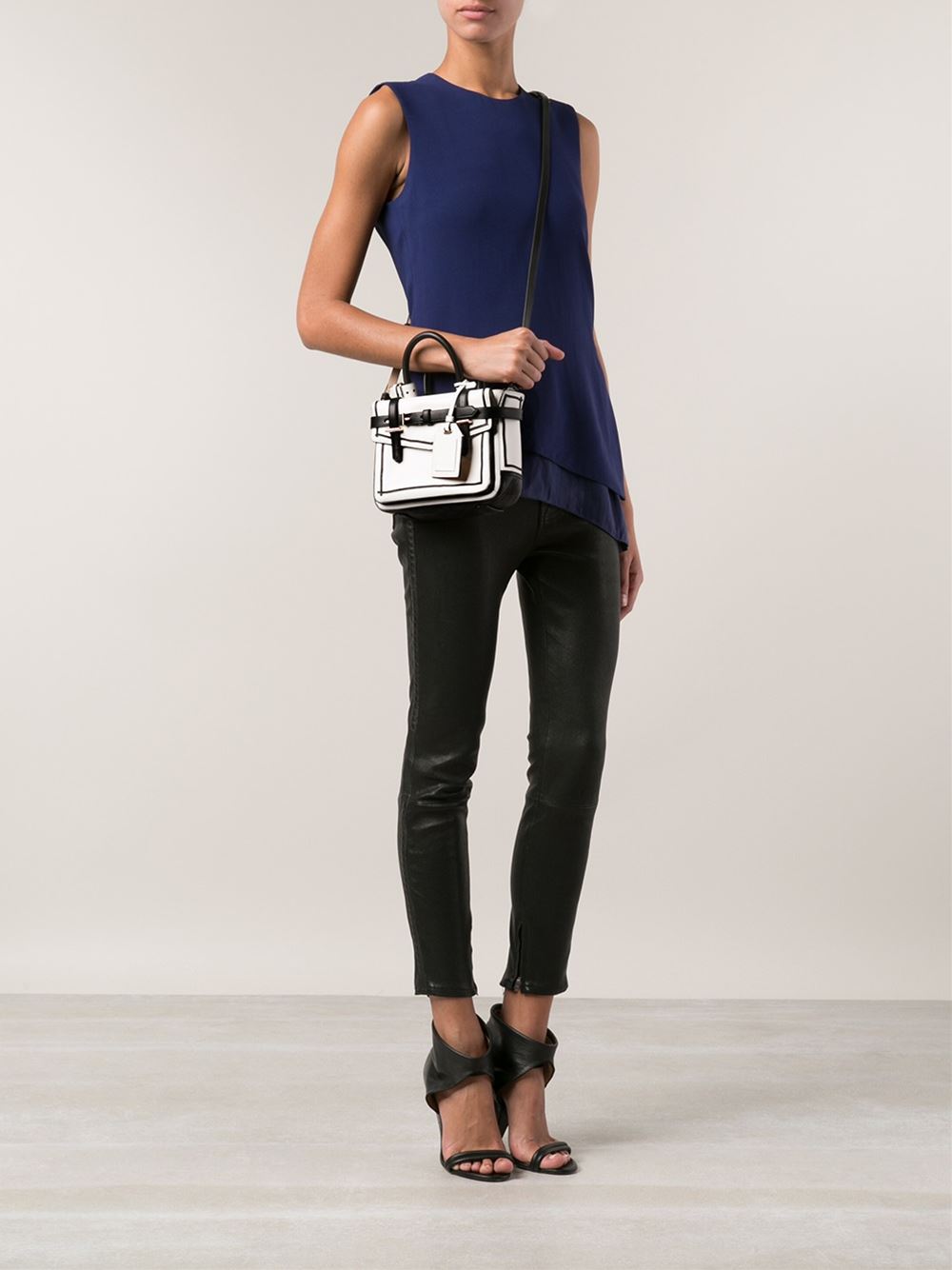 I've always been a fan of Reed Krakoff's Boxer bag. It's the epitome of classy and luxe without any touch of trendiness or age on it, not to mention the fact that it's been a classic for years without it ever oversaturating the market/streets makes it that much more attractive as well. Now, in "micro" form, it's simply adorable; all of the beautiful details in a more portable and easy-to-carry form. The price is also great, especially at 50% off. Get it here from Farfetch for $539.
Gucci Soft Stirrup Shoulder Bag – $1,539 (down from $2200)
I literally obsessed over this bag for months when it first came out a couple years ago. No logos, not low-maintenance leather, and no fancy patterns or designs, but for some reason, despite all that, it just screamed luxe to me. It represented the epitome of someone who carried a gorgeous bag that turned everyone's heads and made you envy her even though you have no idea where the bag was from or who designed it, nor did it matter. Now, after many seasons of refusing to be on sale, this bag is finally 30% off. Get it here from Gucci.com for $1,539.