I was first drawn to these Madewell Pivot Pendants when I saw them styled on the Madewell site with the buffalo check flannel I reviewed in my last post; they intrigued me because I've actually never heard of an adjustable necklace before. The malachite and tiger eye are also very pretty, so that didn't hurt.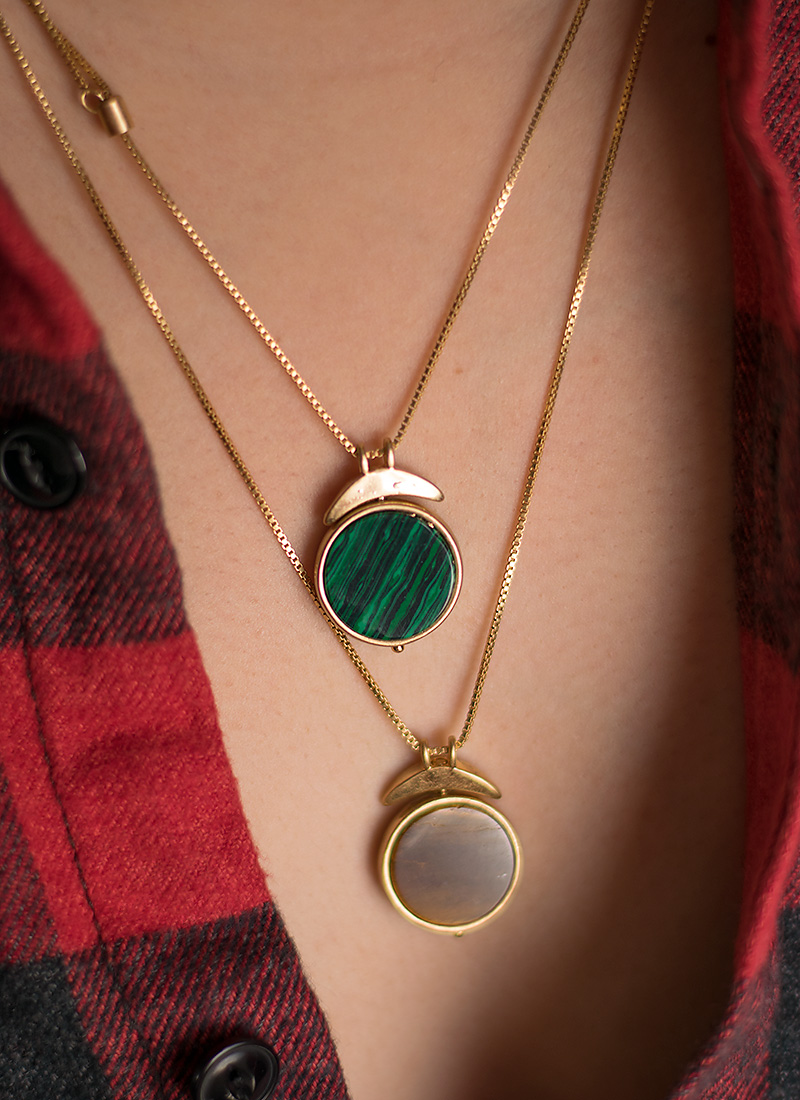 In person, they are just as pretty. Loved these two colors paired with the gold, and though I wouldn't have thought to put these two colors together, they do work really well. So well that it felt too sparse to wear just one!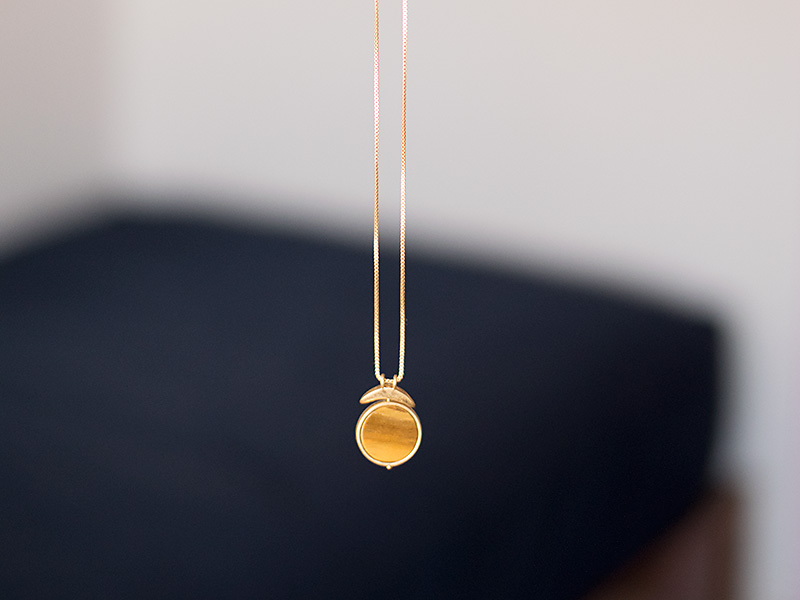 In fact, each one alone was kind of hard to style for me. They're not big enough to warrant the longer length as they're not really statement pendants, but they also didn't seem to be one of those types of necklaces that you wear on a short length below your collarbone as they're not exactly dainty either. But together, at least at the shorter length, they somehow worked. Here they are on a shorter length: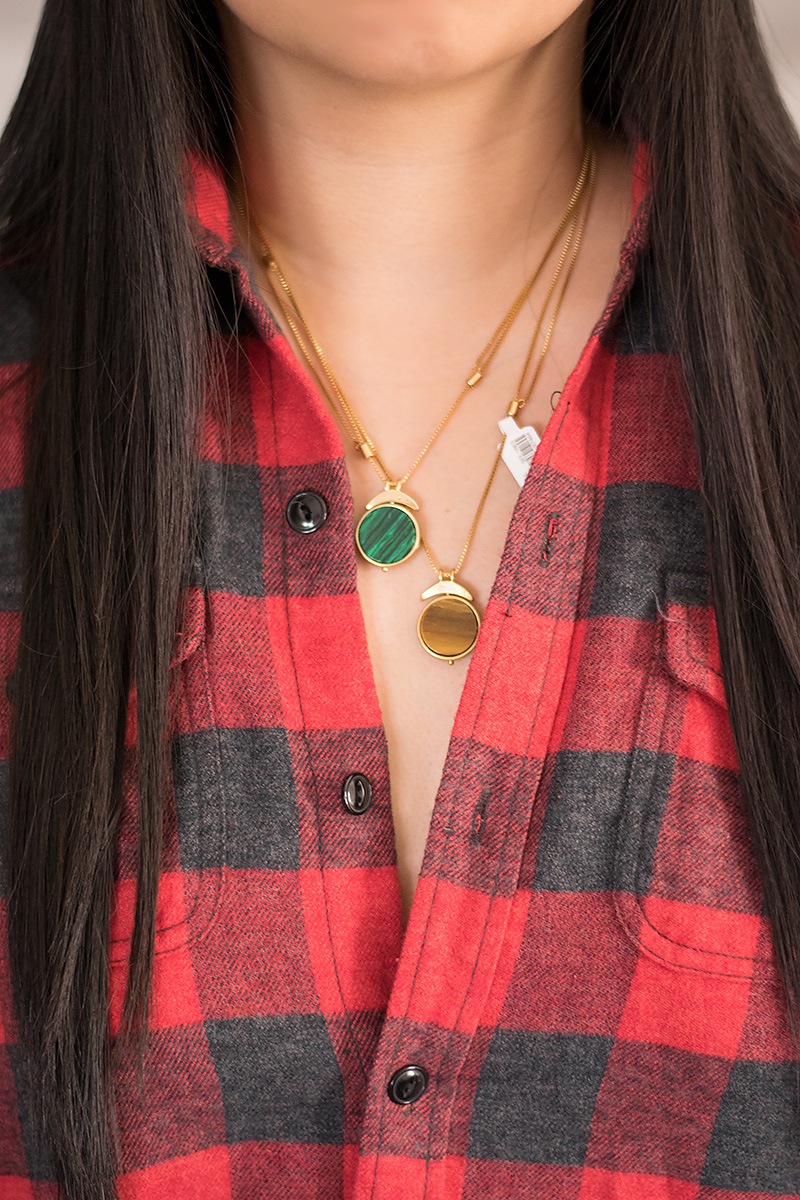 To get them to that short length, you'll have to really double up and drag the adjuster all the way down, as you can tell from the photo. I didn't like that the adjuster would show on both ends; it distracted away from the pendants. But they looked great otherwise. Here they are at a longer length: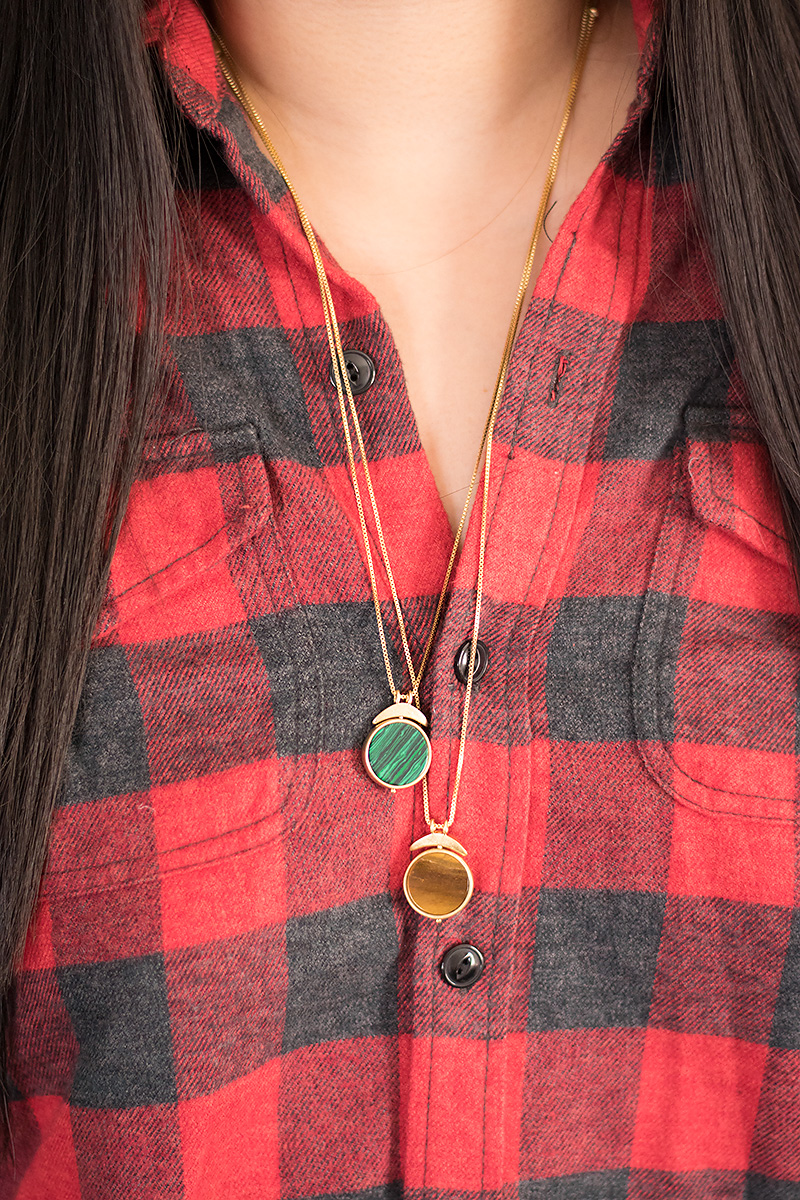 This might be the ideal length for them — long enough not to show the adjusters, but still very casual and pretty. Any longer and it didn't look right, almost like the size of the pendants didn't match the length of the necklace. All in all, definitely great necklaces that I personally think work best together, and the adjustable length offers you a lot of versatility and variety of looks vs your average necklace. What are your thoughts? If you love it, get it here from Madewell for $38.