I've always been a big fan of statement jewelry that can stand on their own, but recently I've really gotten more into dainty, understated jewelry that look pretty and feminine by themselves, but can also play well with other pieces. One piece I picked up recently that I love is the Gorjana Chevron Charm Bracelet:
I love that no matter what this piece is paired with, it simply stands out, even without trying to. Check it out on Aimee Song (of songofstyle.com):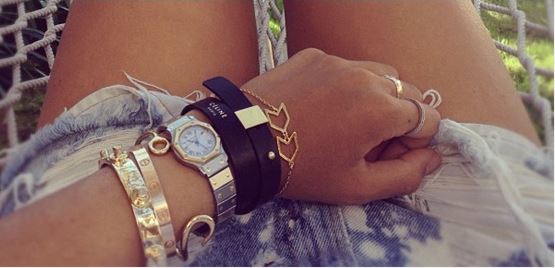 See how despite it being stacked with a bunch of other bracelets, it still naturally draws your eye? It's dainty but eye-popping, and I love that. Not to mention chevrons are supposedly a symbol of good luck, which is always nice to have around on your wrist.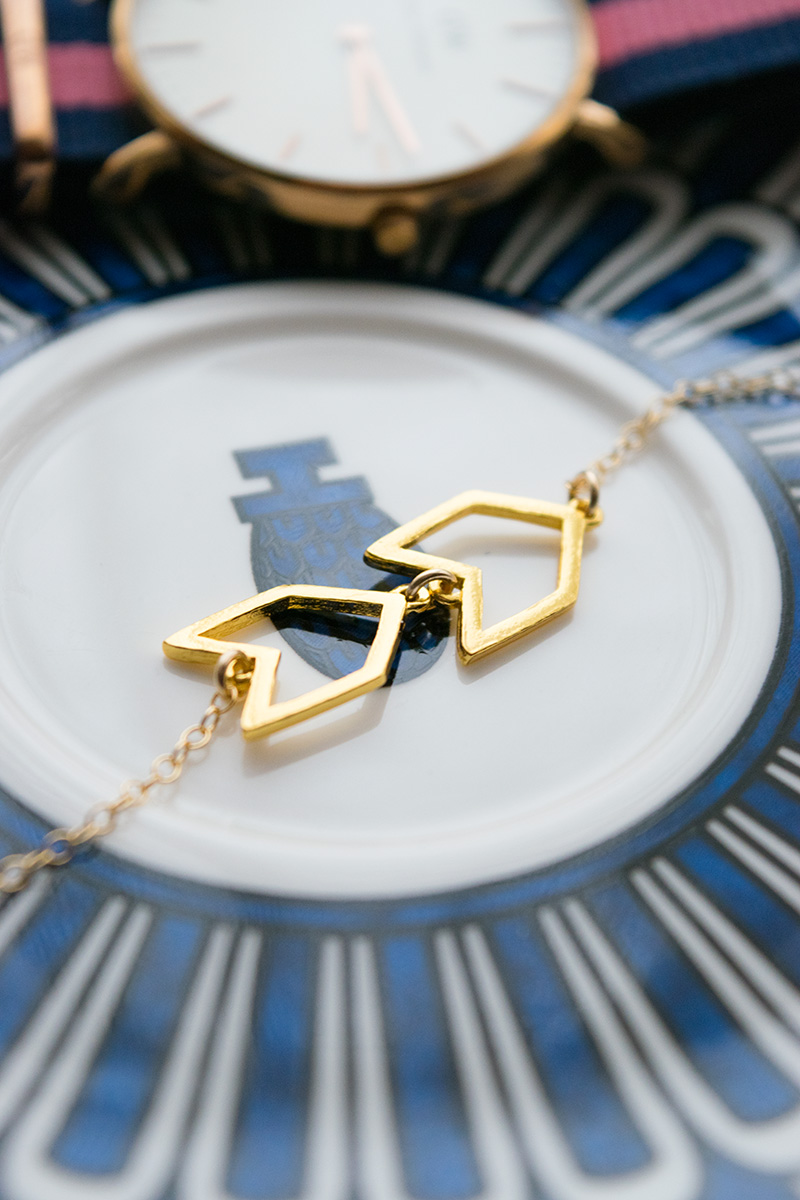 Though this particular bracelet is no longer available (I caught it randomly on sale at Gilt), this chevron bracelet from Gorjana is still available and just as cute, or you can check out this Chevron Lariat necklace from Gorjana as well.