Let me preface this post by saying I've never ever worn a cape or a poncho. No particular reason, just never been the type, never felt the need to when a jacket is so much more secure and perfectly stylish. Well, after all the buzz around this Burberry cape/poncho being the new "It Fall Jacket," I can't help but want one. Eek.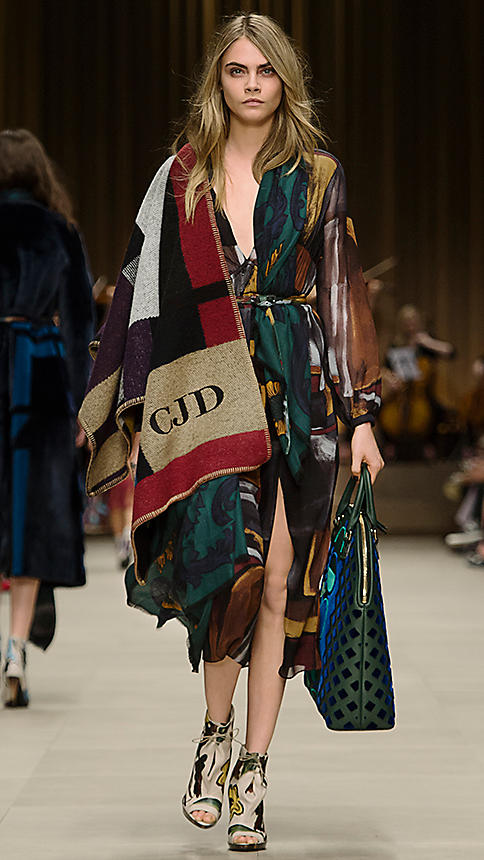 For those who have followed me for a while, it'll probably be immediately obvious at least one of the reasons why I'm so drawn to this poncho — the ability to monogram it! Not only is there a monogram, it plays center stage. Love!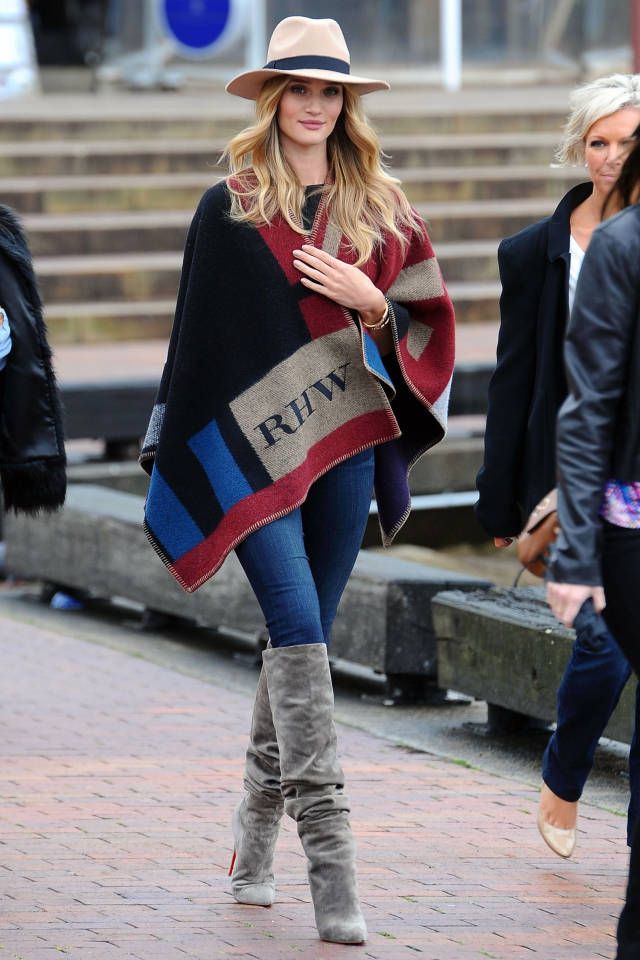 Everyone from Olivia Palermo to Sarah Jessica Parker's wearing it, so it's not a stretch to say this is definitely a new It "jacket."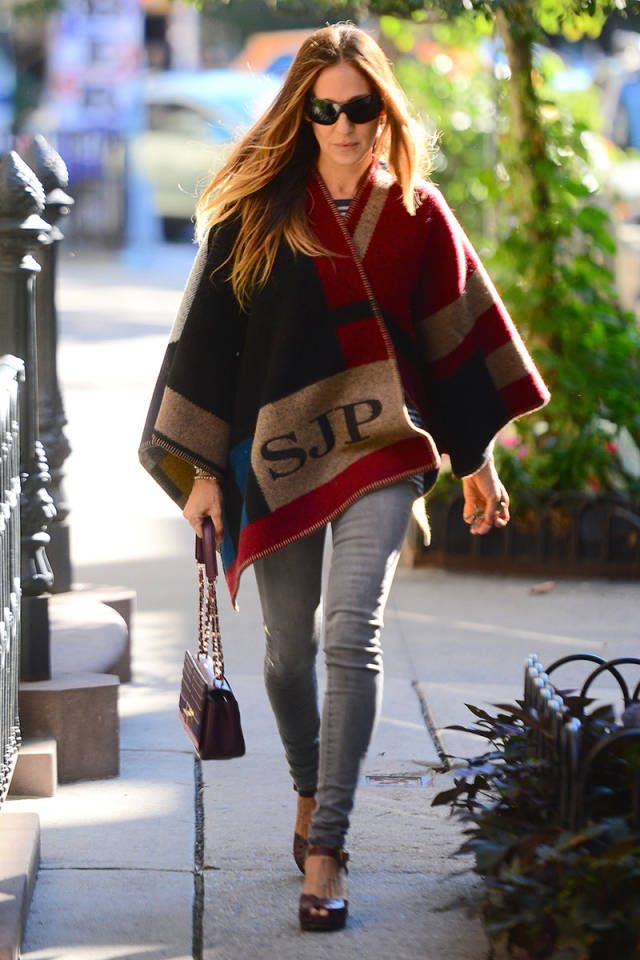 Downside? The appeal of this poncho stems a lot from that large monogram, which costs an additional $300, which brings the total cost of this beauty to $1,695. Ouch. A lot to pay for a poncho. Second downside — at least to me — there are no arm holes in this thing, so it's literally a blanket that drapes on. Burberry's SA reassure me that this blanket is heavy enough not to slide down but not so heavy that it's uncomfortable to wear. Still makes me hesitant; last thing I want when I'm out running around is having to constantly check/adjust my poncho. However, the cozy & chic appeal of this poncho is undeniable so maybe I'll cave…get yours here.