More and more, I'm seeing style gurus and fashion bloggers exchange their high heels for sneakers. My guess is it all started with Phoebe Philo, who took a bow at the 2011 Spring Celine show wearing classic white Stan Smiths sneakers. Since then, I've seen it debut at J.Crew and then promptly sell out, and now sneakers and slip-ons are everywhere.
Photo credit: radarmagazine
I'm not usually one for following trends; either I feel that spark towards something or I don't. Never thought I'd like sneakers as a "fashion" item — and I'll probably never like the classic sporty sneakers — but something about slip-ons is very effortlessly chic and just a dash of Parisienness (not a word). Not to mention 10x more comfortable than heels. I'm personally itching for the black upper / white bottom slip on and a leopard version.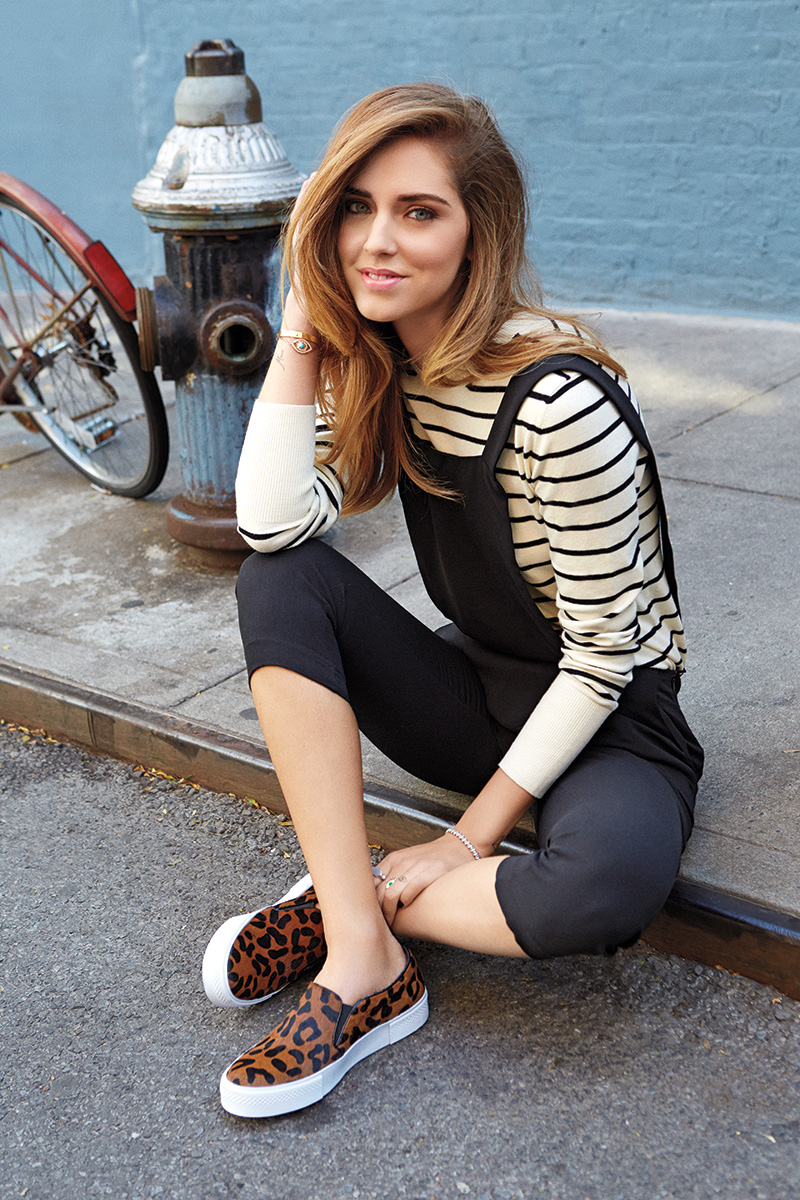 Photo credit: theblondesalad.com
My favorite leopard slip on has to come from the Chiara Ferragni x Steve Madden collaboration. It's the right color and the right print, with the right top to bottom ratio. The price is also very reasonable considering the top is leather and calf hair. Get it here from 6pm.com for $98 (30% off!). As much as I love leopard though, I've been on the hunt for the perfect black/white pair. To me that's the epitome of French minimalist chic. Then I found it in the most unexpected place: the Gap.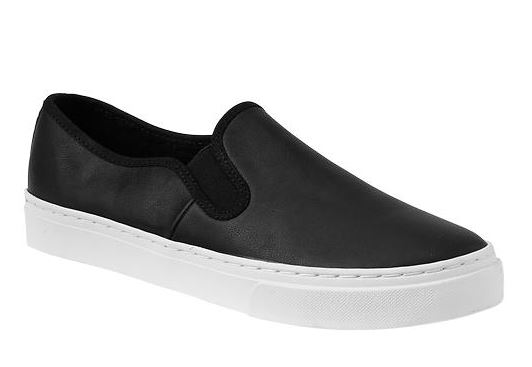 Smooth black leather upper (somehow always looks more chic and holds up better than canvas), perfect top to bottom ratio, has rave reviews, and the price is super cheap. It's cheap enough that I feel like if I love the shoes when I get them, I will have scored a great deal, and if my interest in it dies as the trend dies, then it wasn't that much to invest in a trend. You can get them here from Gap for $49.95, with an extra 25% off with code HAPPY. On pre-order but I read people are getting them sooner than expected so I snagged those puppies up! $37 is an absolute STEAL for these!