Isn't it funny how when you like something, suddenly you see it everywhere? Or maybe it's because it's everywhere that you subconsciously start to like it more and more. Well, that's me with lace. And I'm clearly not alone — I've been seeing the Diane Von Furstenberg Zarita Lace Dress everywhere for a reason: it is wildly popular and has been seen on a ton of celebrities, from the red carpet to even weddings.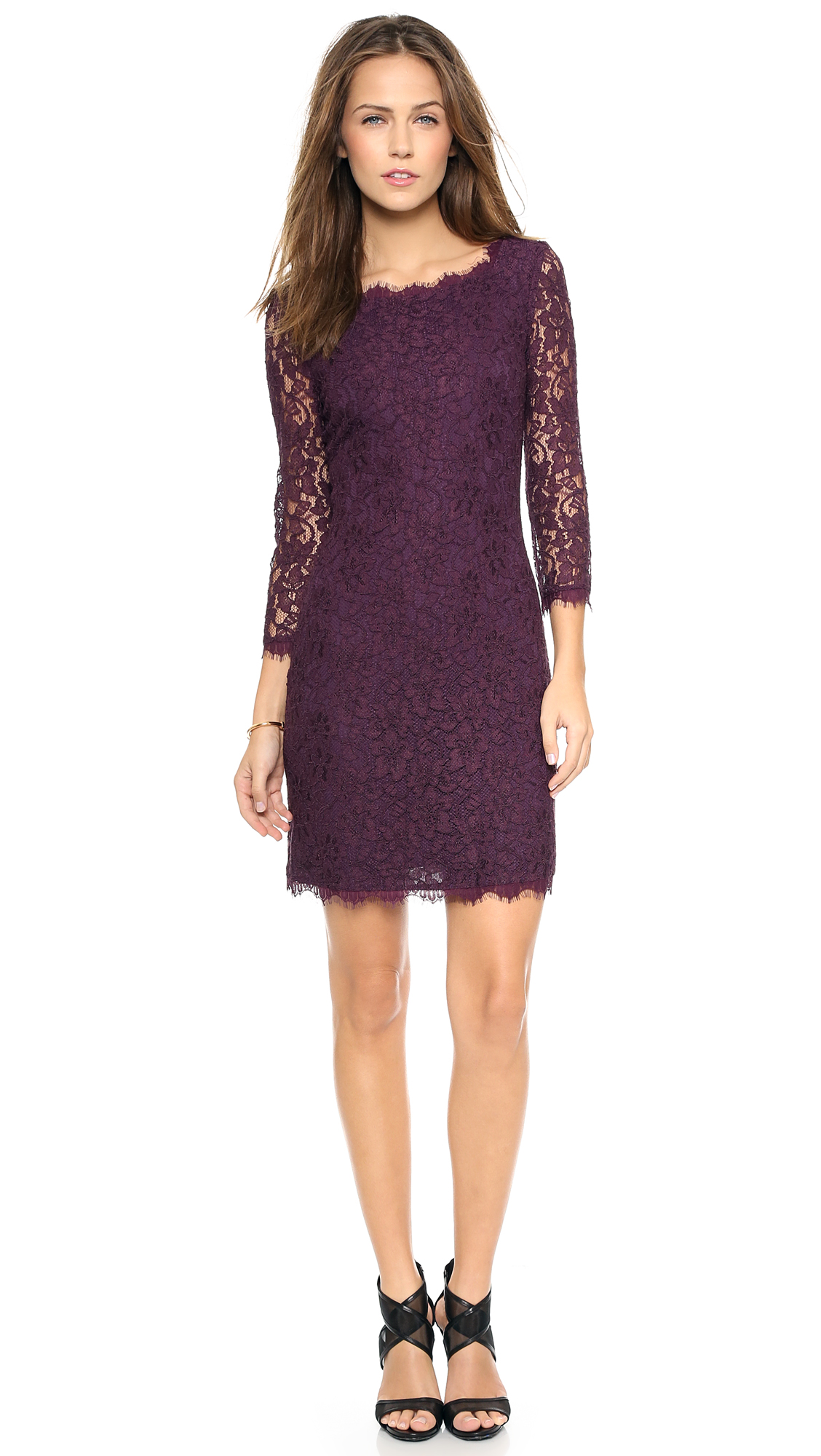 Wow is this the statement dress of Fall or what? I like that it's conservative up top but the dress is cut just a tad short to maintain the sex appeal of the dress, not to mention the figure-hugging fit and lace sleeves. All oozing sex appeal without seeming like you're even trying. From the reviews, it seems the inside jersey is super comfortable, and though it's fitted, it's not tight so no need to feel super body conscious in this. Favorite color's got to be this burgundy color, or "Exotic Plum." The gray is also super gorgeous, and a nice neutral that's not black or white.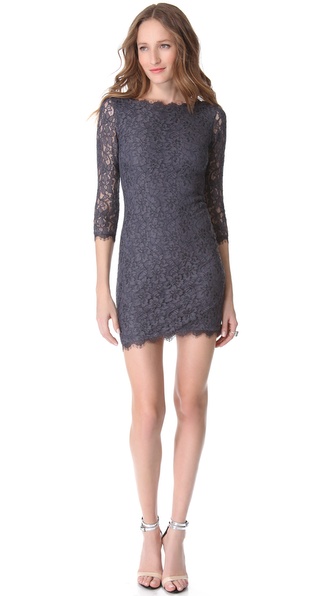 Reminds me of the gray J.Crew Pamela Dress in Leavers Lace that I love so much. I really wouldn't be able to choose between the two. Feel free to Google "DVF Zarita" for a ton more pictures of celebs and other bloggers all wearing this dress in various colors. If you love it as much as I do, get it here or here from Shopbop.