I had always eyed the Alexander Wang Rocco Duffel Bag — it's so rock-and-roll, so edgy, tough-girl chic. The leather looks unique but thick and amazing, and you know I'm a sucker for the black leather + gold hardware combo. Given my typical style is somewhat preppy and feminine, the edge of this bag would really counterbalance that and produce that unexpected contrast I love. Not sure why I never pulled the trigger, but now I'm glad I didn't because Alexander Wang then released a mini version called the Rockie (how cute!) that tugs at my heart strings even more.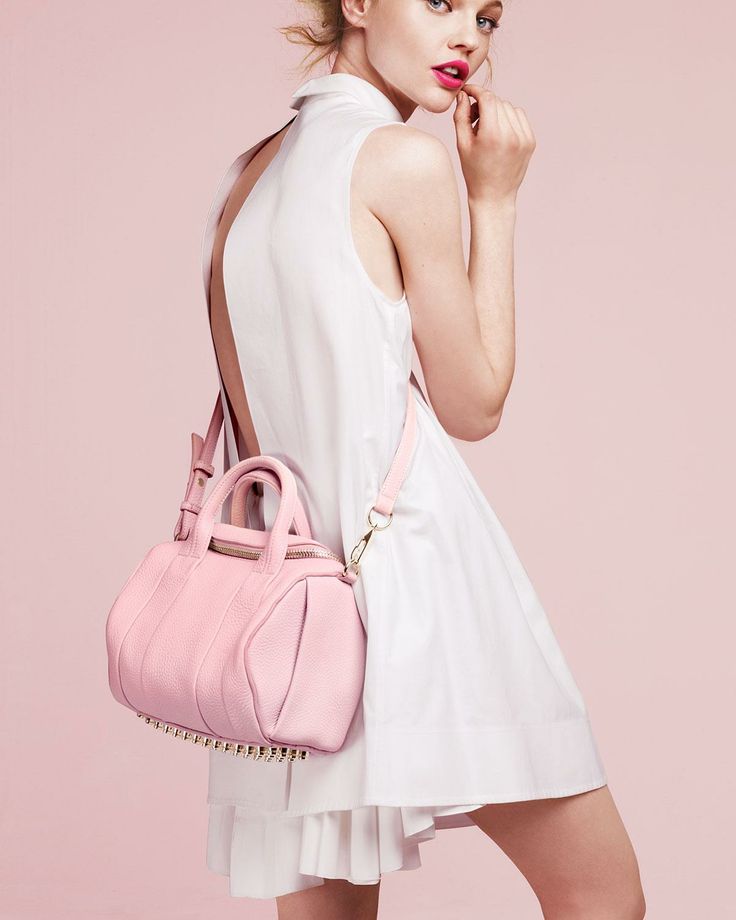 Something about the latest trend of miniaturizing popular, classic bags is speaking to me. Maybe that's why the trend is happening; most girls just love miniatures for some reason. Either way, the Alexander Wang Rockie is a perfect, uber cute mini version of the now classic Rocco Duffel bag. Except this one is super light and can be easily carried cross-body.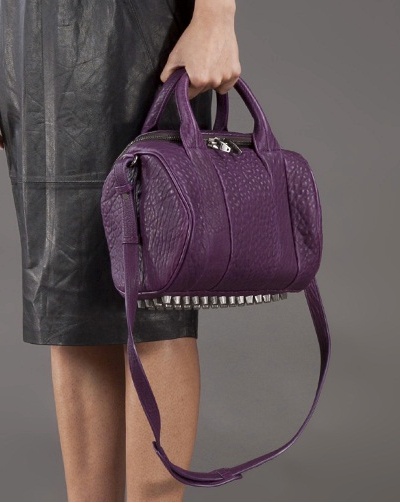 This size works much better for me than the standard Rocco size; it will fit all of your essentials and any other unexpected additions, like a sweater for the office, or an umbrella, or even several bottles of water.
If you also love this bag, get it here from Shopbop for $795.