I'm probably way late in the game on Vita Fede Titan Bracelets, but I literally just realized that the cute gold bracelets I've been seeing on all my favorite fashion bloggers are all from Vita Fede. These are so popular now! And I can see why. Simple, has character (aka isn't any standard bracelet style we often see), awesome colors (i.e. gold, my fav), and can be worn alone or stacked. All gorgeous.
So many color tips to choose from! Love that these look so casual and very chic and polished. My kind of "effortlessly chic" look.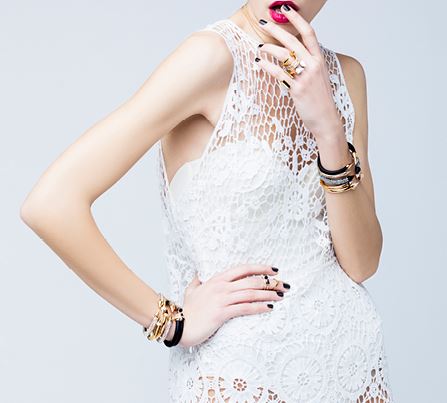 They also come in many variations. The Crystal Titan version has crystals adjacent to each tip. The Mini Titan version is a thinner, less in-your-face version. Love it in gold, but looks really unique and cool in the matte black with gold tip as well: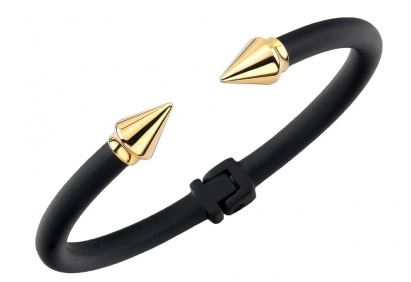 If you haven't already snagged yourself a couple of these Titan bracelets, you can get them here from Shopbop.