I am in love with Mark & Graham monogram personalized bags. Monograms have been trending lately, seen everywhere from necklaces to sweaters, so I know I'm not alone in my obsession. I love that with monogram items, you get a well-designed style that you can make uniquely yours. I only just discovered Mark & Graham, and I already have a ton of bags picked out that I. Must. Have. I love that with them, not only can you personalize via your own initials, but you can choose the color and even style of the monogram. Love, love, love. I am in deep trouble. Here are my picks.
Mark & Graham Everyday Leather Tote Bag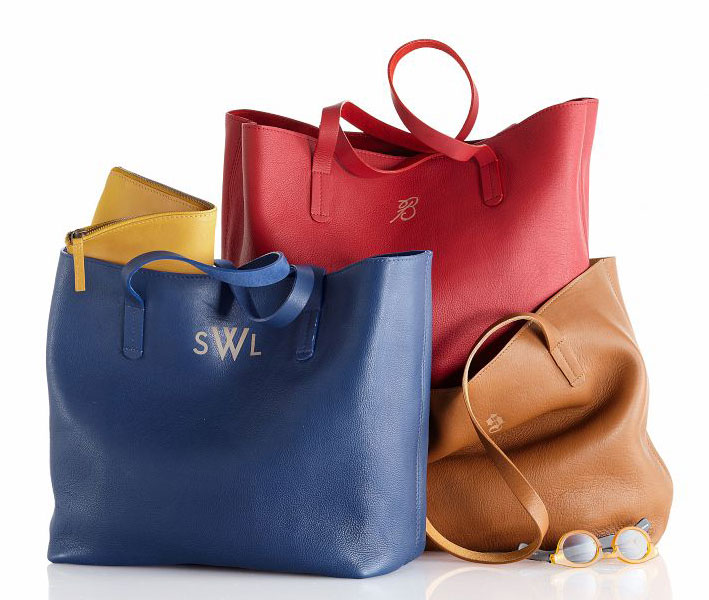 We have to start with the Mark & Graham Everyday Leather Tote. This is exactly the style of leather tote I've been on an endless hunt for. These colors are great, I can put my own unique monogram on it, and, c'mon, just look at that thick, smooshy leather. How can anyone resist?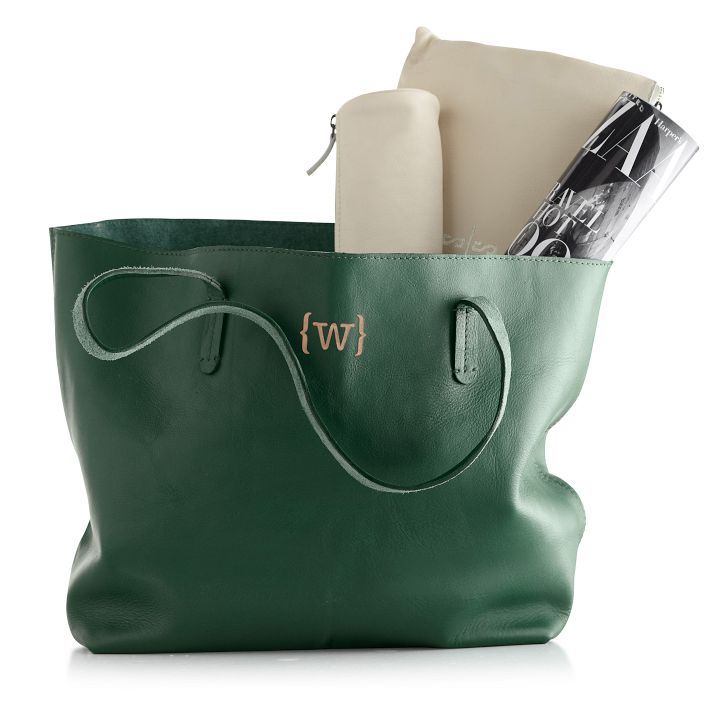 Comes in 9 different colors, with 30 different monogram styles to choose from. That's right, 30!!! That's insane. I could spend hours just looking at the different monogram style + color combinations. I really can't get enough. It's appropriately named too, because this is the kind of bag I'd want to use every day. Maybe even a different color/monogram each day. Amazing. If you'd like to start obsessing over your own unique Mark & Graham tote, get it here for $199.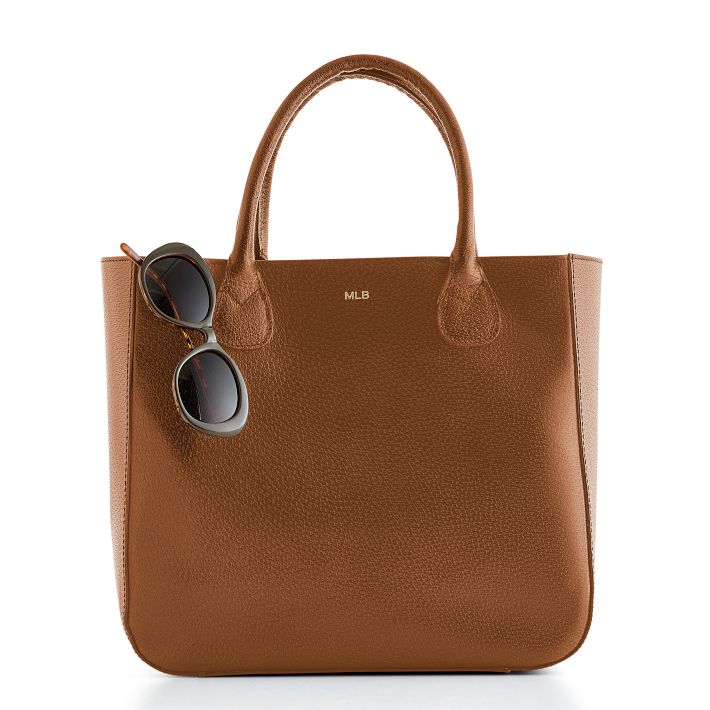 Appropriately named, this Uptown bag looks like a more "uptown" version of the Everday Leather Tote. It's a bit more ladylike and refined, yet can still go casual. Comes in cognac, which of course is my favorite, but the gold monogram really pops well against the black as well.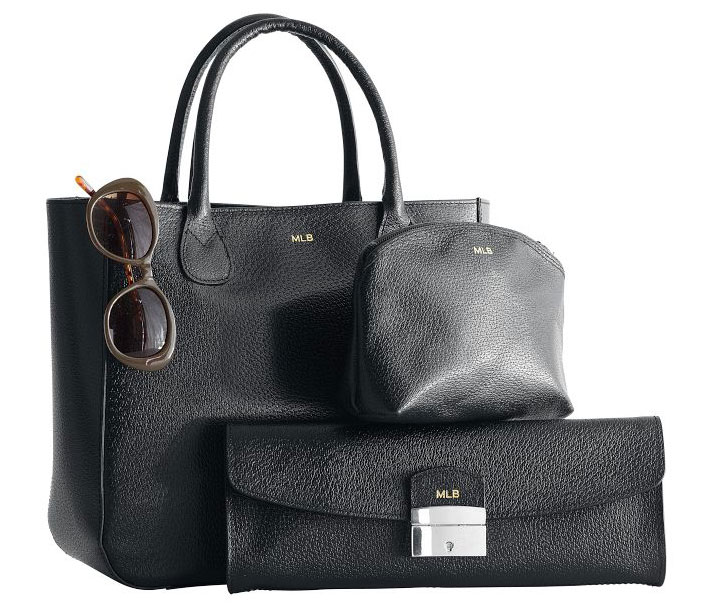 You have 4 monogram styles to choose from, with a choice between gold or silver monograms. Using wild boar leather, this Italian-made beauty is one to pine for. Get yours here for $375.
Mark & Graham M. G. Confidential Bag (aka Classified Bag)
M.G. Confidential Bag has me completely obsessed. How chic and uber preppy is this bag?? I love it in Navy and that Taupe. You have 9 monogram styles to choose from, and this time you can even choose the color of your monogram. The vibe of the bag actually changes depending on what color monogram you choose…for example, the white above vs this hot pink against navy. Mmm mmm!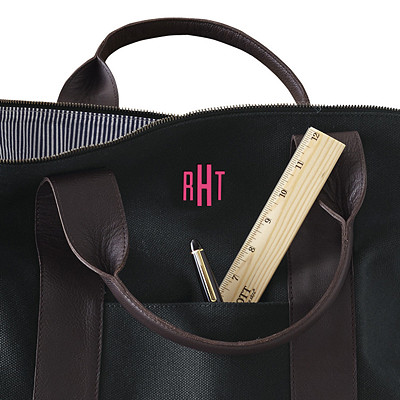 How much do you love it!! Ahhhh. It has decent sized leather handles, but also comes with a long shoulder strap, which is how I imagine I'd carry this bag. Roomy enough to fit a laptop and binders, this bag isn't just a pretty face, it's also a serious workhorse. Just love this bag. Only $175 here from Mark & Graham.
Mark & Graham Canvas Post Tote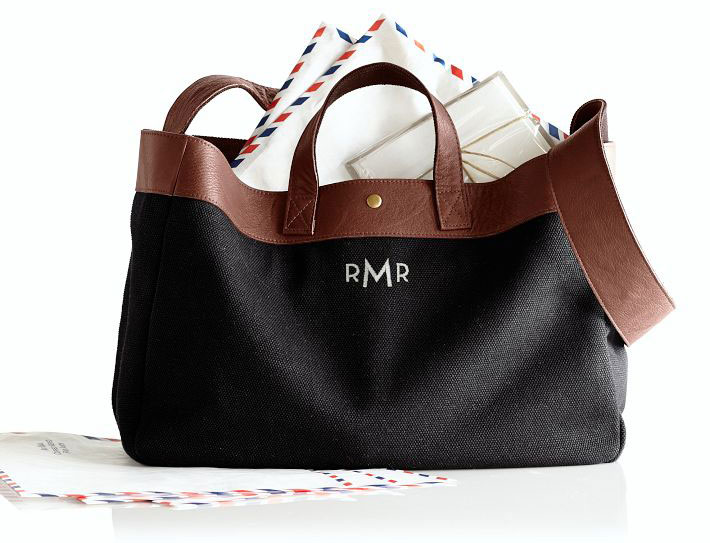 It's named the Canvas Post Tote, but I don't think it looks anything like a postman's bag. It looks like the chicest, super preppy alternative to a backpack or work bag perfect for men or women alike. Some people may not like brown & black together, but I'm the opposite. I think these two colors look very classically chic together. Plus, love that the canvas is thick and sturdy, and the leather looks worn and vintagey. Mark & Graham really know how to work the details on these bags. Again, you can choose from many different monogram styles and colors, so go find your own unique combo! Get it here for $175.
Mark & Graham Elisabetta Slouch Handbag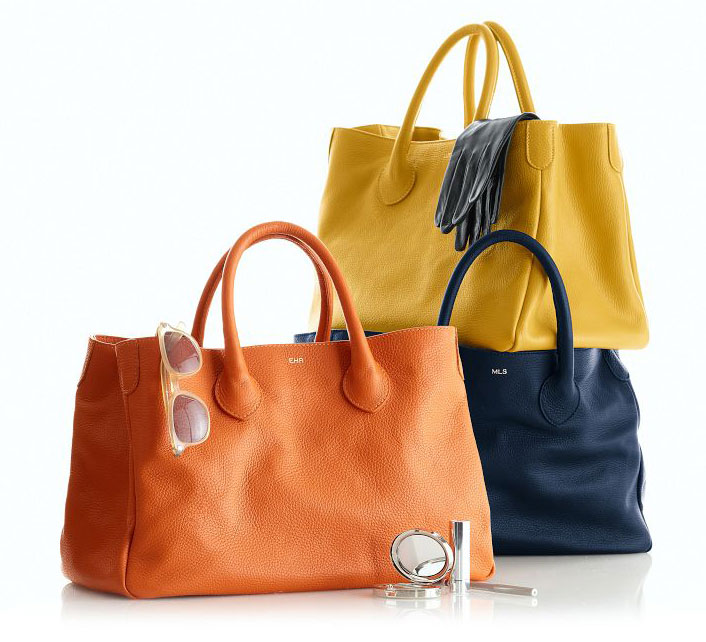 Mark & Graham Elisabetta Slouch Handbag is probably the fanciest of the bunch. Made in Italy from calfskin leather, this luxurious bag seems much more structured in this photo than it is in real life. It's called the Slouch handbag because it is actually very relaxed and unstructured in real life, making it perfect for any occasion from formal meetings to casual luncheons. 4 monogram styles to choose from, both gold and silver. Simple, classic, gorgeous. Get yours here for $398.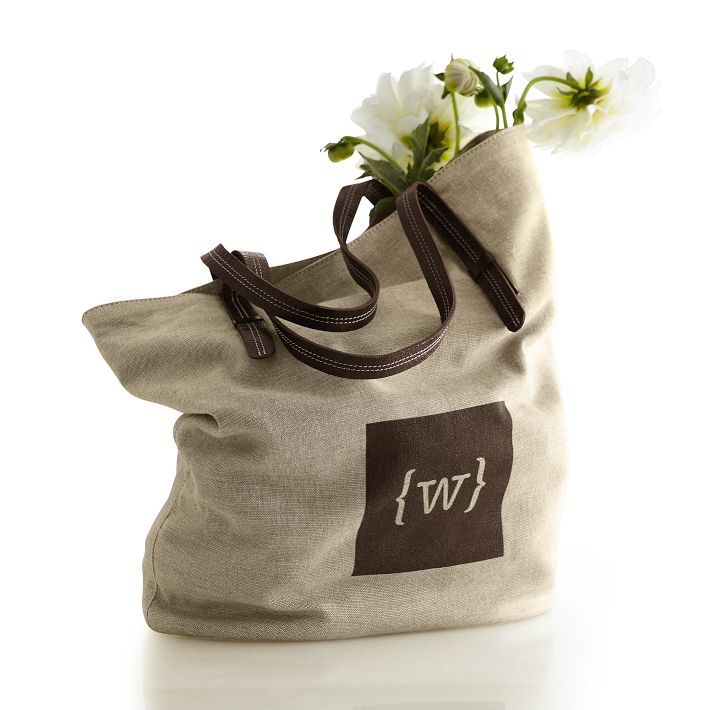 The Mark & Graham North Tote feels so Parisian to me. I can imagine this being the perfect bag to take to the farmer's market, to buy fresh flowers in every morning, to hop down to the local cafe for some pastries and macrons with. Love the cotton chambray fabric, love the detailing on the leather shoulder straps, and love that depending on the monogram style, the bag can take on completely different personalities.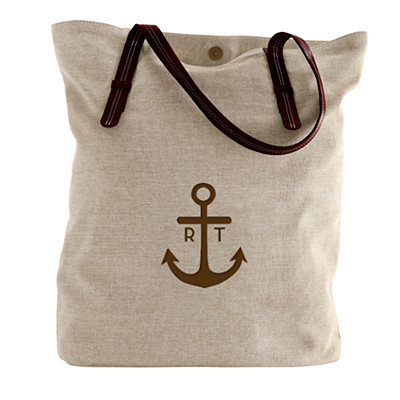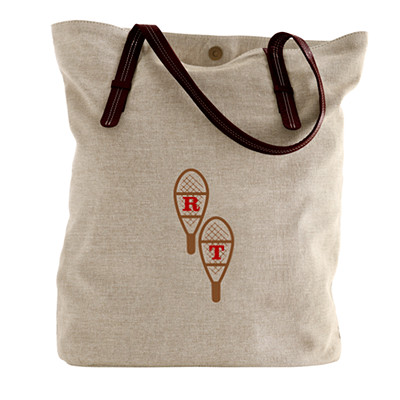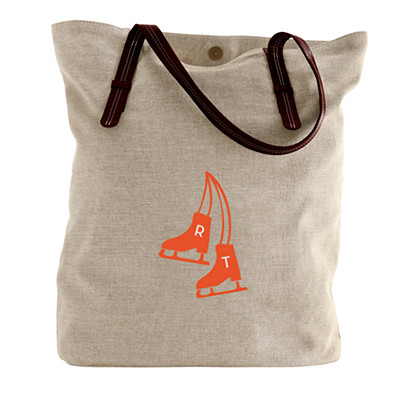 How cute right? I can imagine different monograms depending on the season, activity, or even your mood. Best of all, this tote is available for a STEAL for a price, at only $65 here from Mark & Graham.
Have you ever bought anything from Mark & Graham? Any cute bags I've missed? Let me know!