Hello, gorgeous. Can't take the credit for discovering the beautiful Lizzy Disney Loop Bag; that honor goes to Damsel in Dior blog. If you haven't heard of this bag yet, get ready to fall in love.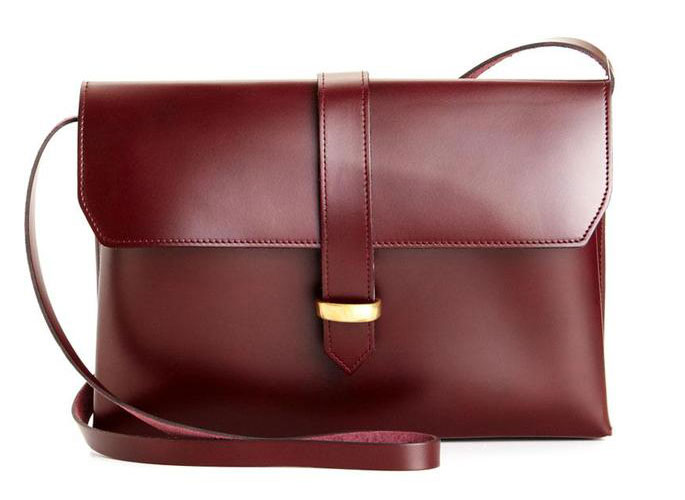 Love the Oxblood burgundy color, love the simplicity, love that smooth, matte leather that seems to have some color variations that show depth. No logos, no fancy schmancy hardware, just one simple pop of gold that happens to function as the clasp of the bag. None of this was by accident, of course. The designer Lizzy Disney is a bag design veteran who has styled for American Vogue and was the chief designer at Jacques Fath in Paris before now starting her own collection.  Her aesthetic motto is less is more; her designs are pared down and simple,  with materials, colors, and textures kept to a minimum.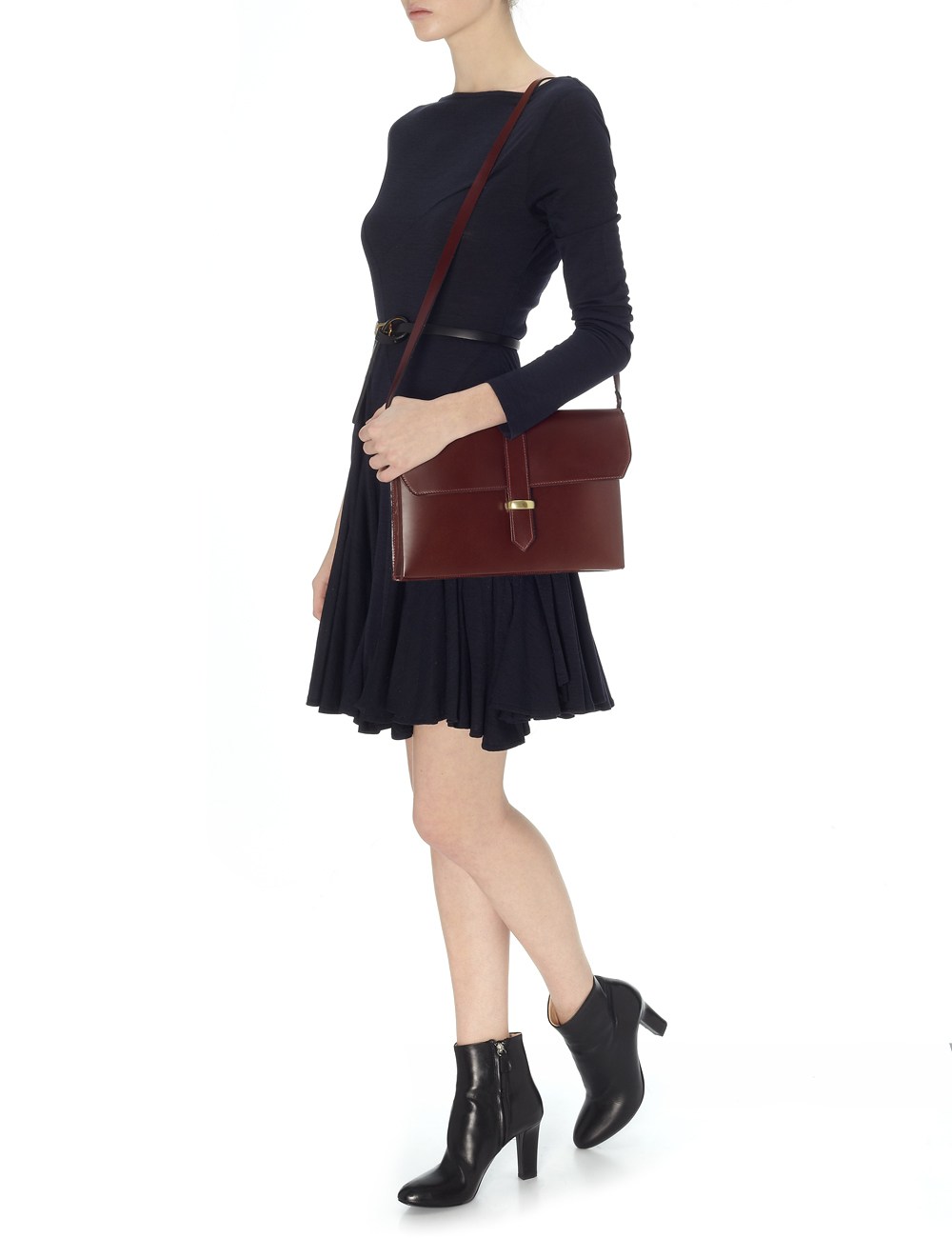 All the details on the bag are purposeful and carefully considered. None are superfluous. Most importantly, Lizzy Disney focuses on only producing a handful of designs for her collection, using only the best leathers and materials crafted by the most skilled British craftsmen. I find it extremely hard to resist in the beautiful, wine-colored Oxblood color, but it is also quite stunning in Black.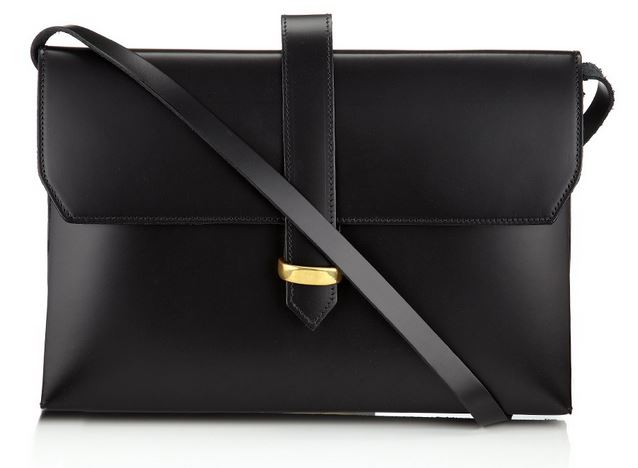 Best of all, this Loop bag is very affordable and reasonably priced at only $520. It's definitely still a hidden gem; haven't seen it anywhere on blogs and not many stores carry it. If you'd like first dibs on this find, get yours here from Avenue32 for $520.