If I win the lottery tomorrow, the first thing I'd buy is this gorgeous, beautiful, vintagey, beautiful x 100 Mark Cross Scottie bag. In Cognac. And Black. And Burgundy.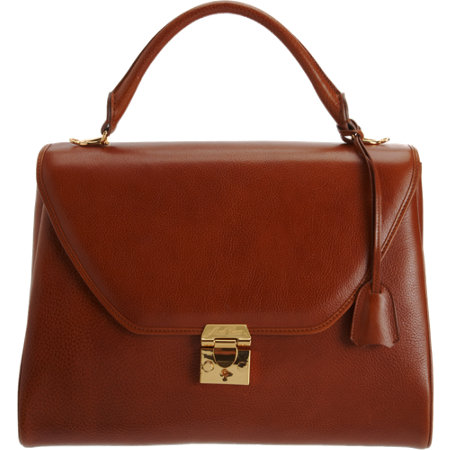 Why do I love this bag so much? First of all, it's the perfect size for the new minimalist me. Better than a small clutch though, this can carry my iPad on top of my essentials. Maybe even a Macbook Air. Second, it's so no frills and so classic, with a brand like Mark Cross that has so much history yet isn't blasting their logos all over the place like other high end designers. They don't need to. Their style and quality exudes luxury better than anything. Third, look at that color and leather. I mean, I'd just want to pet it and smell it all day. Can't possibly overstate how much I want to. And that gold clasp is the perfect pop of gold hardware. Lastly, it's versatile and can be carried by the arm, which is a very ladylike, elegant look, or cross-body or on the shoulder with the strap, which is so convenient and effortless.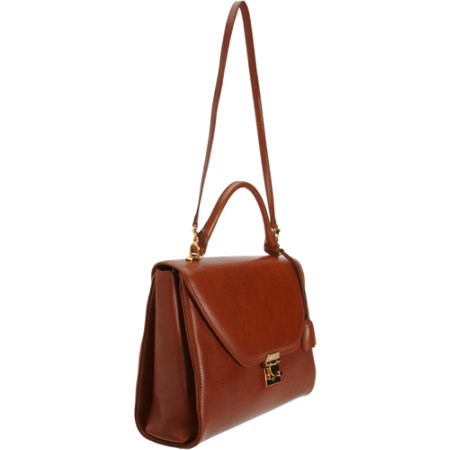 I have to admit, I didn't even know who they were until I saw this bag on Taylor Swift and immediately thought, this is the bag I've always looked for and wanted. I got the "I got to have it" bug, immediately launching a search for the name of this bag. Found it available online only at Barneys, and it was sold out. Not to mention $2,450 (!!!). I didn't even care. I called up Barneys and conducted a nationwide search for this bag. No dice — it was sold out everywhere. Probably because so many people saw it on Taylor Swift and had the same urge as me. Boo.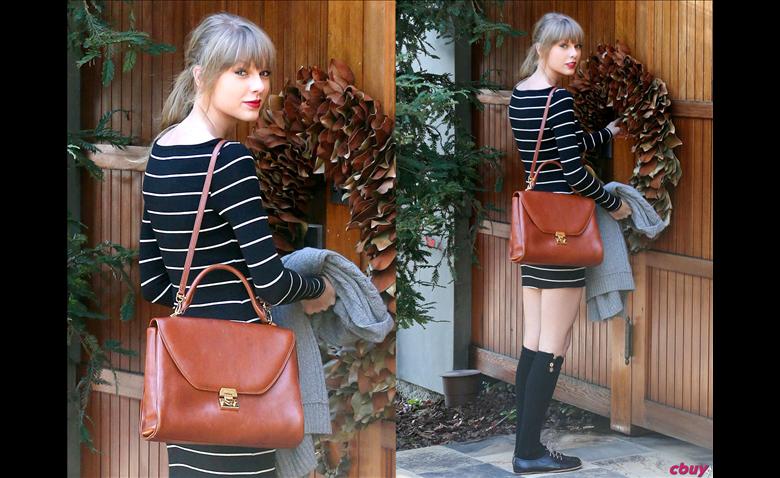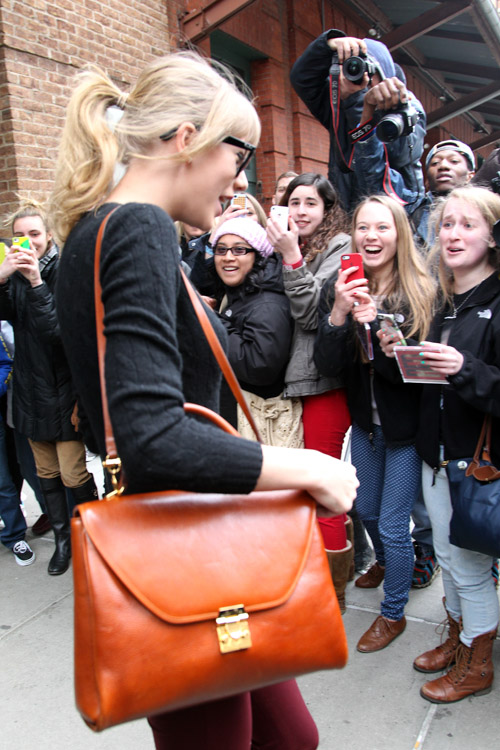 But then, after giving up all hope, I found this available on Barneys.com again just two days ago. But, now that it's available and I've had some time to cool down, I find myself questioning the high price tag. There used to be a time when I wouldn't have hesitated on dropping $3K on a bag, and this would've seemed like nothing, but now, with so many responsibilities, it's hard to justify a bag that's close to $3k. But I love it, I love it, I love it. What's a girl to do? Just look at it!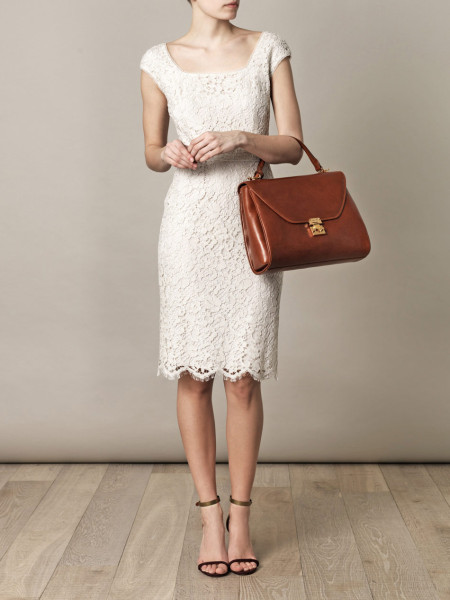 To further tempt me, Mark Cross has created this bag in different sizes, in different colors. I'm loving the black and the burgundy also….
If you've been waiting for this bag like I have and can swing the price tag, now's the time to snatch these up before they sell out again! Get it here in Cognac at Barneys. Go go go!