Finally got my J.Crew Sequin Etta Pumps in the mail. I love them so much they are probably one of my favorite pairs of shoes to date, if not the favorite, in terms of sheer beauty. That's saying a lot considering how many pairs of shoes I have.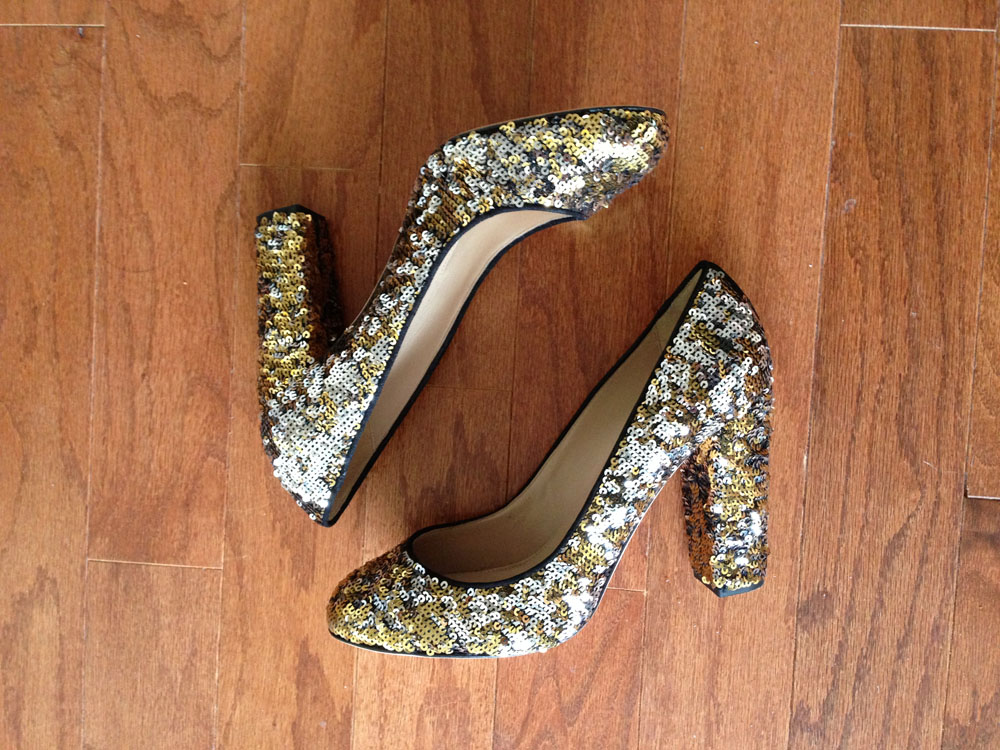 I'm actually not quite sure what color these are. I bought them thinking they're completely gold, but these have a lot of silver in them, so maybe they're the Gold Leopard? Either way, I'm happy to have these; I think the silver interspersed with the gold actually adds a second dimension to the shoe so it looks extra shiny, almost like there's a sheen of wetness to them.
Now, as I expected, the comfort isn't really there. There's no platform, so you have nothing to offset that giant heel. The chunkyness of it helps to stabilize but you can't escape that big pitch. It's not as uncomfortable as I originally thought when I first tried on Ettas, but it's not a shoe I'd plan a whole lot of walking in.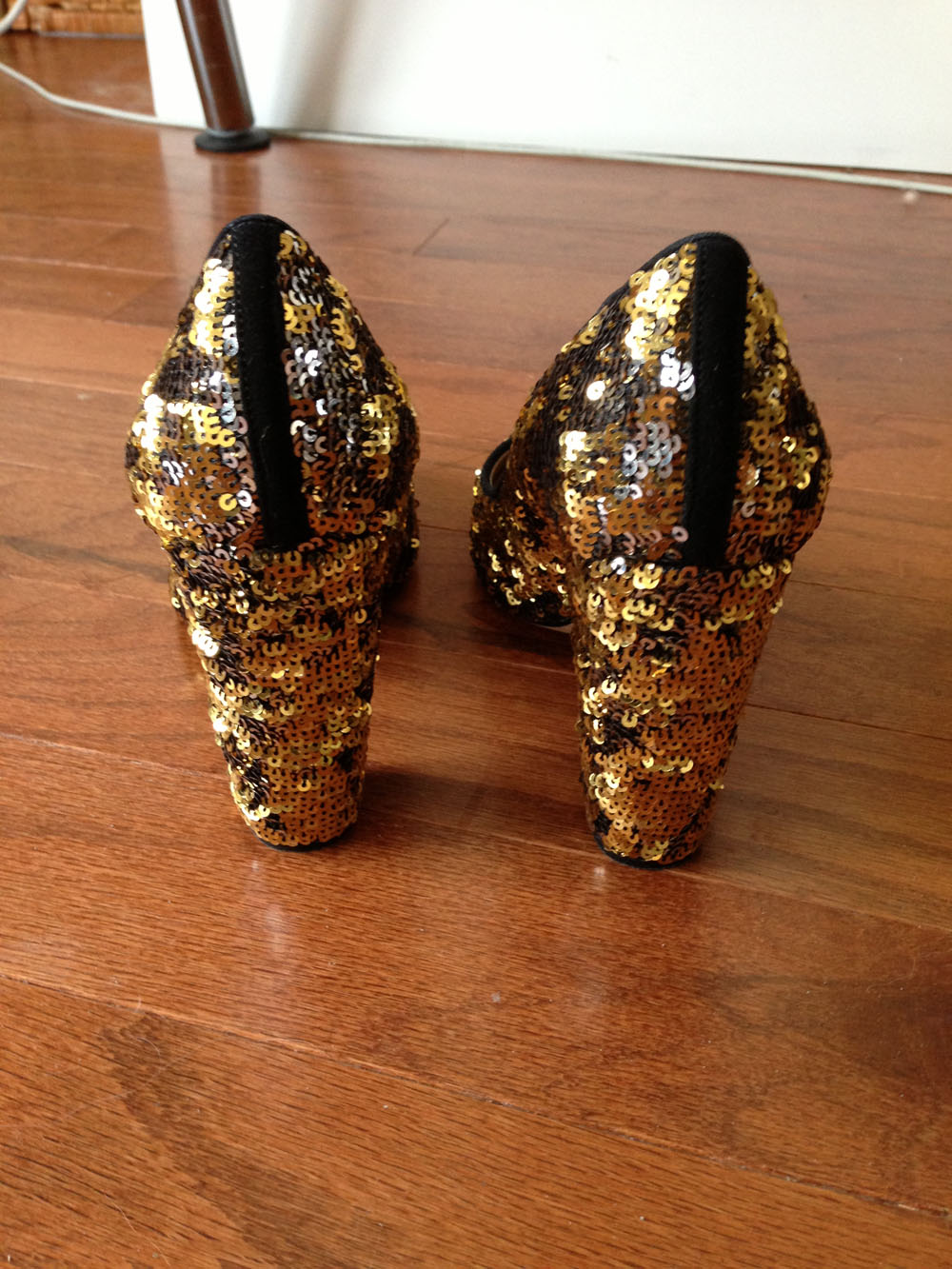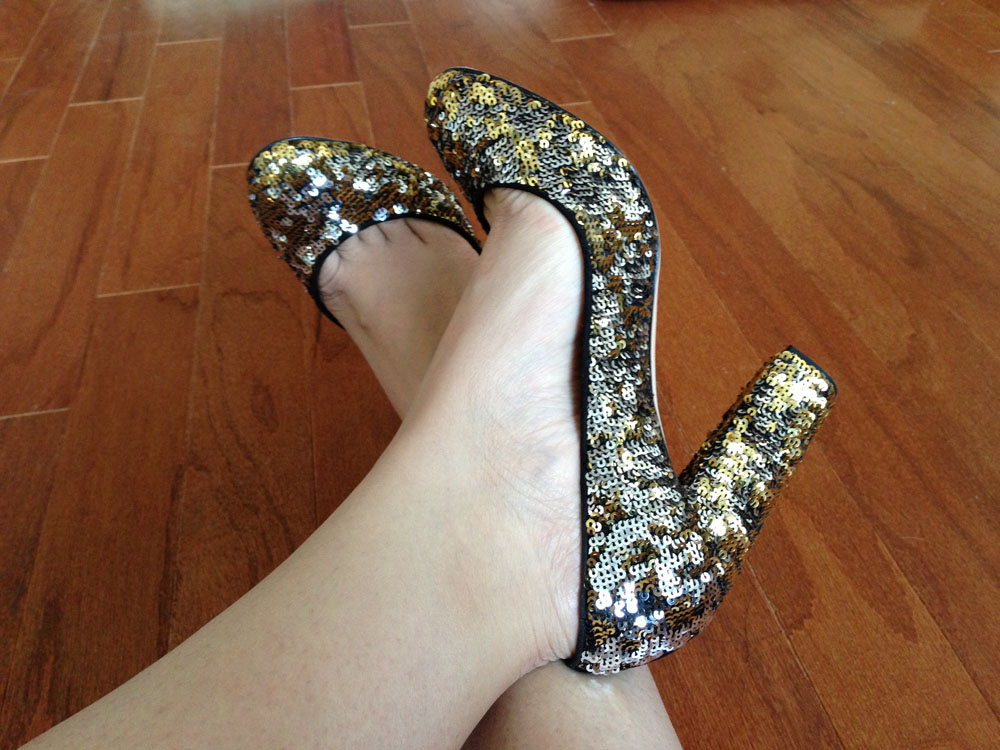 I took my usual shoe size in these and kind of regret it. I had read that people were sizing half size up because the toe box was small and your toes felt too cramped in the usual size, and half size up did the trick to provide a bit more room for that additional comfort. Back when I thought these were pure gold, I couldn't find any in half size up and I got too impatient waiting, so I pulled the trigger on these and hoped for the best. My toes do feel too cramped a bit in that very short & small toe box, but hopefully it'll stretch out a bit over time.
Bottom line, I'm in love with these and would love to stock up on more colors, if even just to look at or go to sit-down dinners with. I wish they made these awesome sequin colors in flats and other styles as well. Sizes pop up on J.Crew all the time, and given it's extra 40% off sale time, it's worth bookmarking and checking periodically here at J.Crew.