I caught the Bethenny show today for the first time, and the segment was all about how you can look 10 lbs thinner just by wearing the right clothes. These tips make a lot of sense and the difference between the before's and after's were pretty significant, so thought I'd share these tips & some examples.
1. Show off your clavicle, not your cleavage – bringing the neckline up extends the line of your body and makes it look longer, leaner.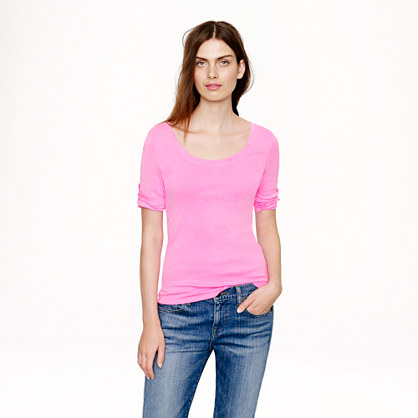 J.Crew Perfect-Fit Ballet Button Tee — Affordable, available in a gazillion colors, and a perfect blank canvas for lots of layers and accessories.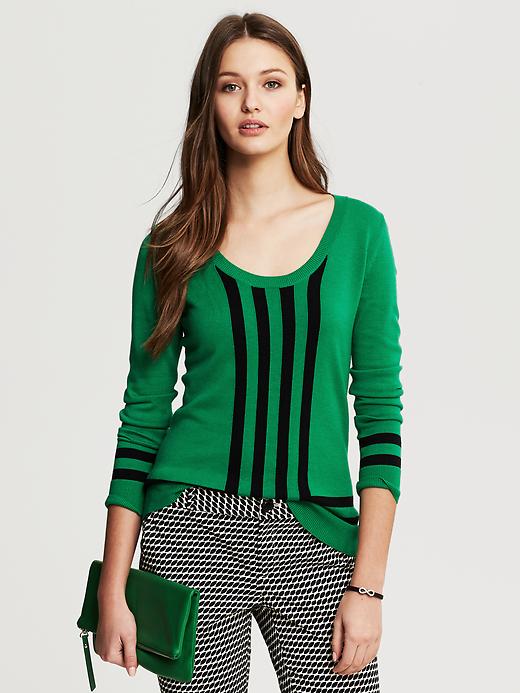 Banana Republic Mixed Stripe Pullover, Banana Republic Leather Skinny Bracelet, Banana Republic Flavia Foldover Clutch
2) Wear monochromatic clothing. When you divide your body up visually with different colors, it's detracting away from that long and lean line you want to look skinnier. And the color does not have to be black!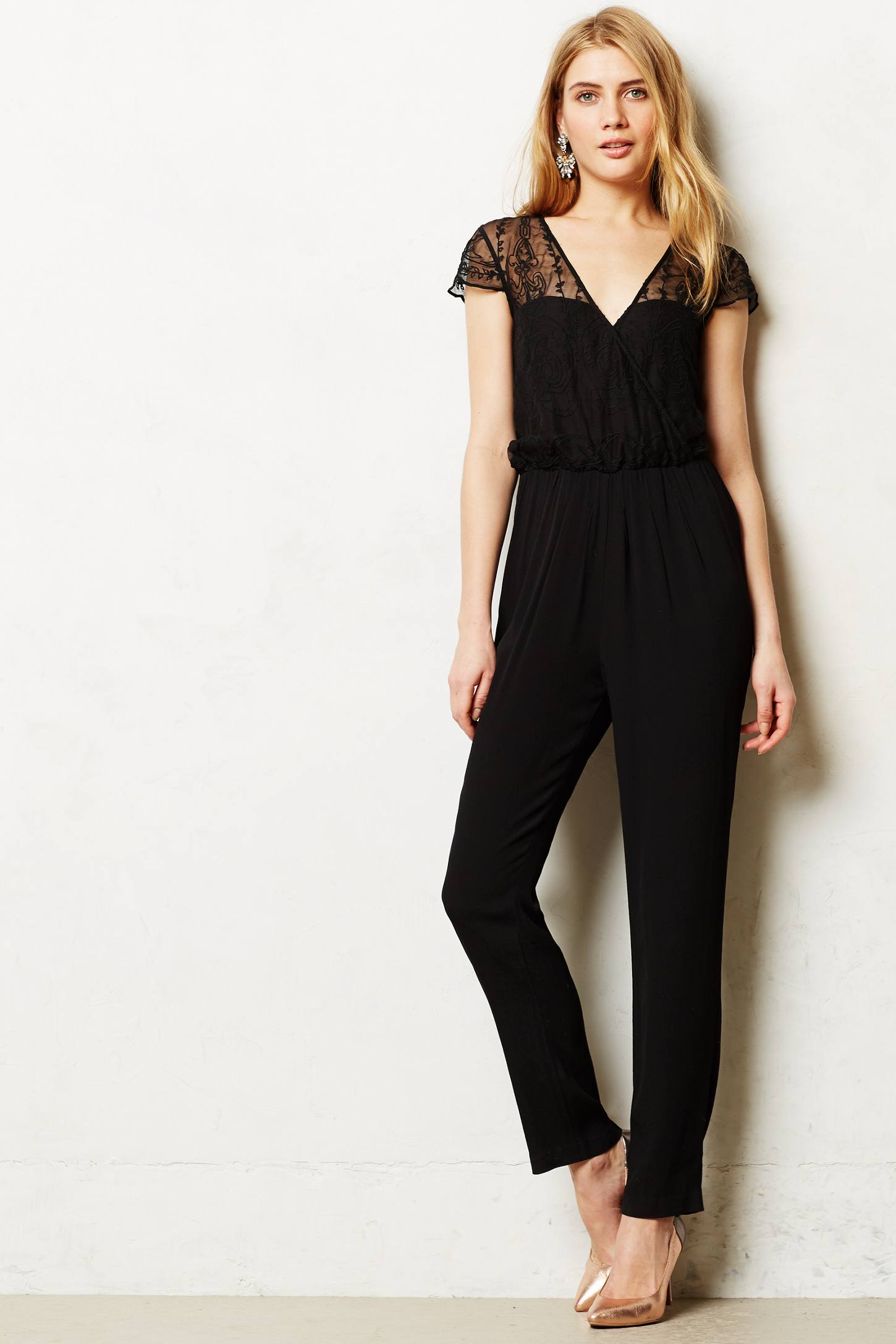 Anthropologie Georgette Embroidered Jumpsuit
Banana Republic Chambray Shirt Dress, Banana Republic flats (similar here), Banana Republic Leopard Clutch (similar here)
3) Wear small prints. Large prints can tend to make us look bigger — opposite is true for small prints.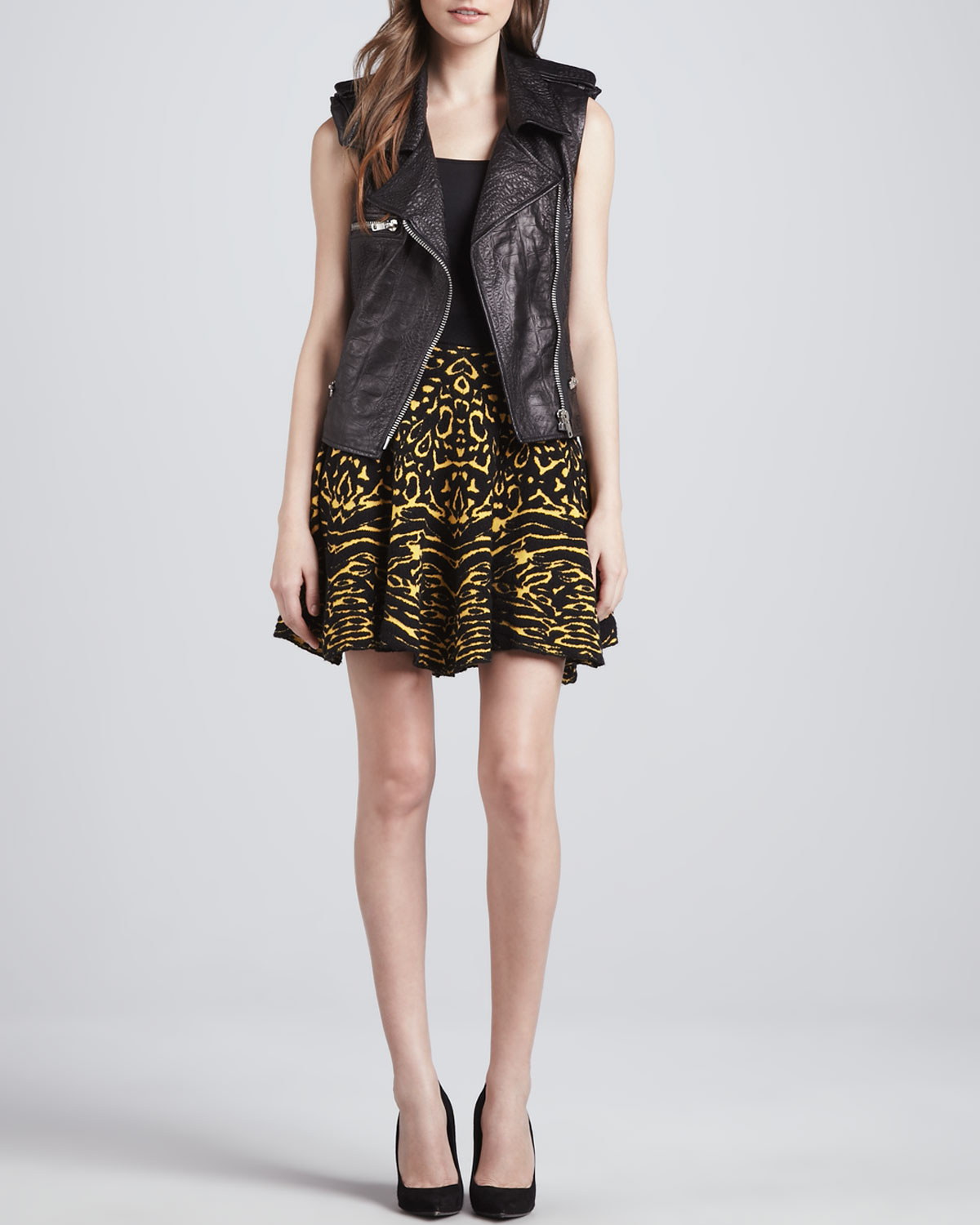 Torn by Ronny Kobo Anabella Animal-Print Skirt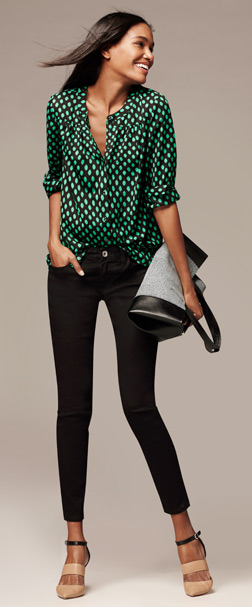 Banana Republic Bold Dot Blouse, Banana Republic Black Skinny Ankle Jean, Banana Republic Ashbury Exotic Tote, Banana Republic Caitlin Pump