The Burberry Mini Orchard Cross-Body Bag / Clutch is the perfect little bag. It fits all my essentials, from my big LV continental wallet, to my iPhone, keys, coin purse…it's deceptively roomy for a relatively small bag.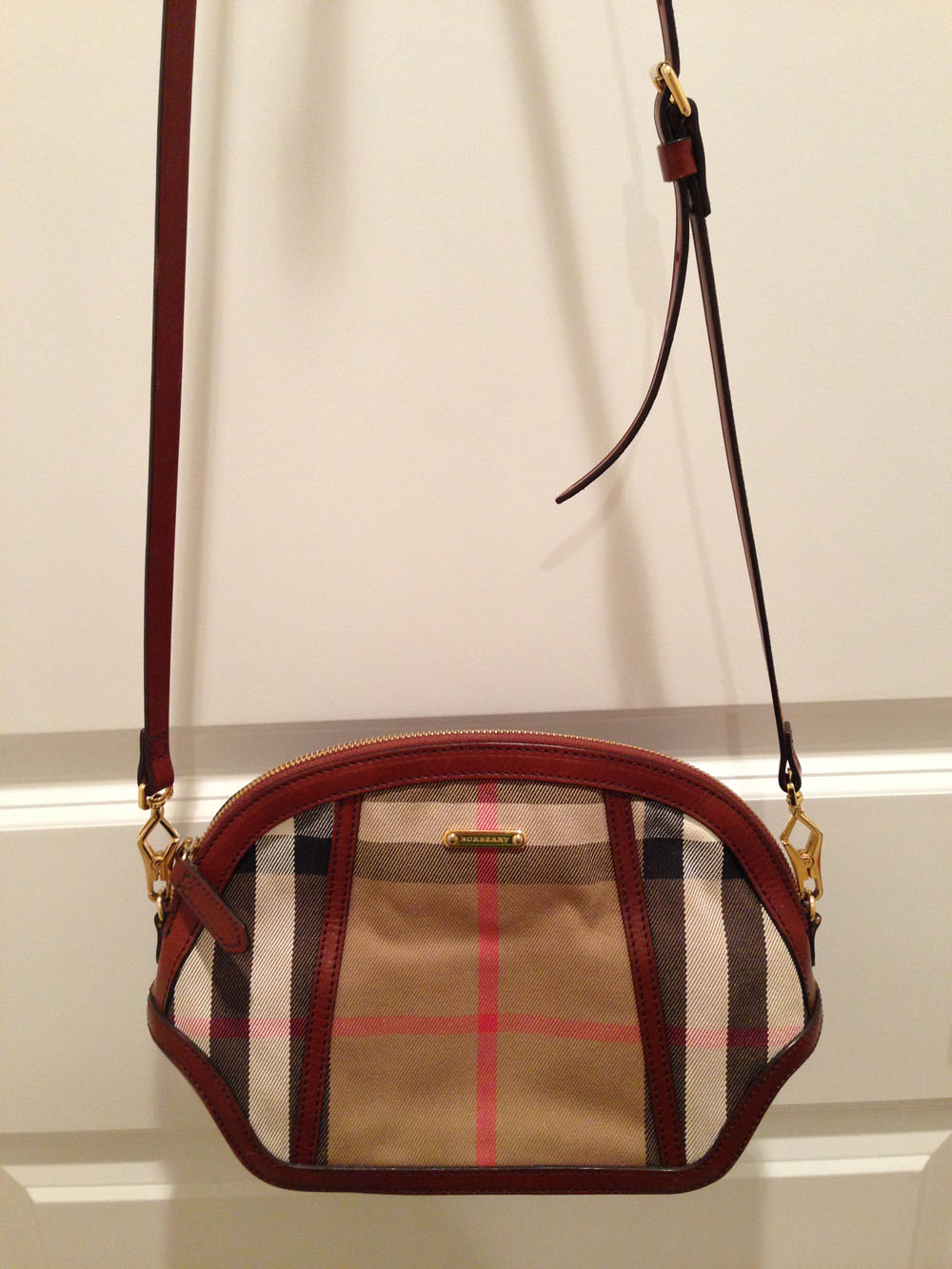 I can throw it on cross-body style and I barely even know it's there, but conveniently can put my iPhone in there and it's the perfect distance from the bag to my ears so I can listen to music. I've already gotten a ton of compliments on it. Score 1 for beauty and convenience, my favorite combo.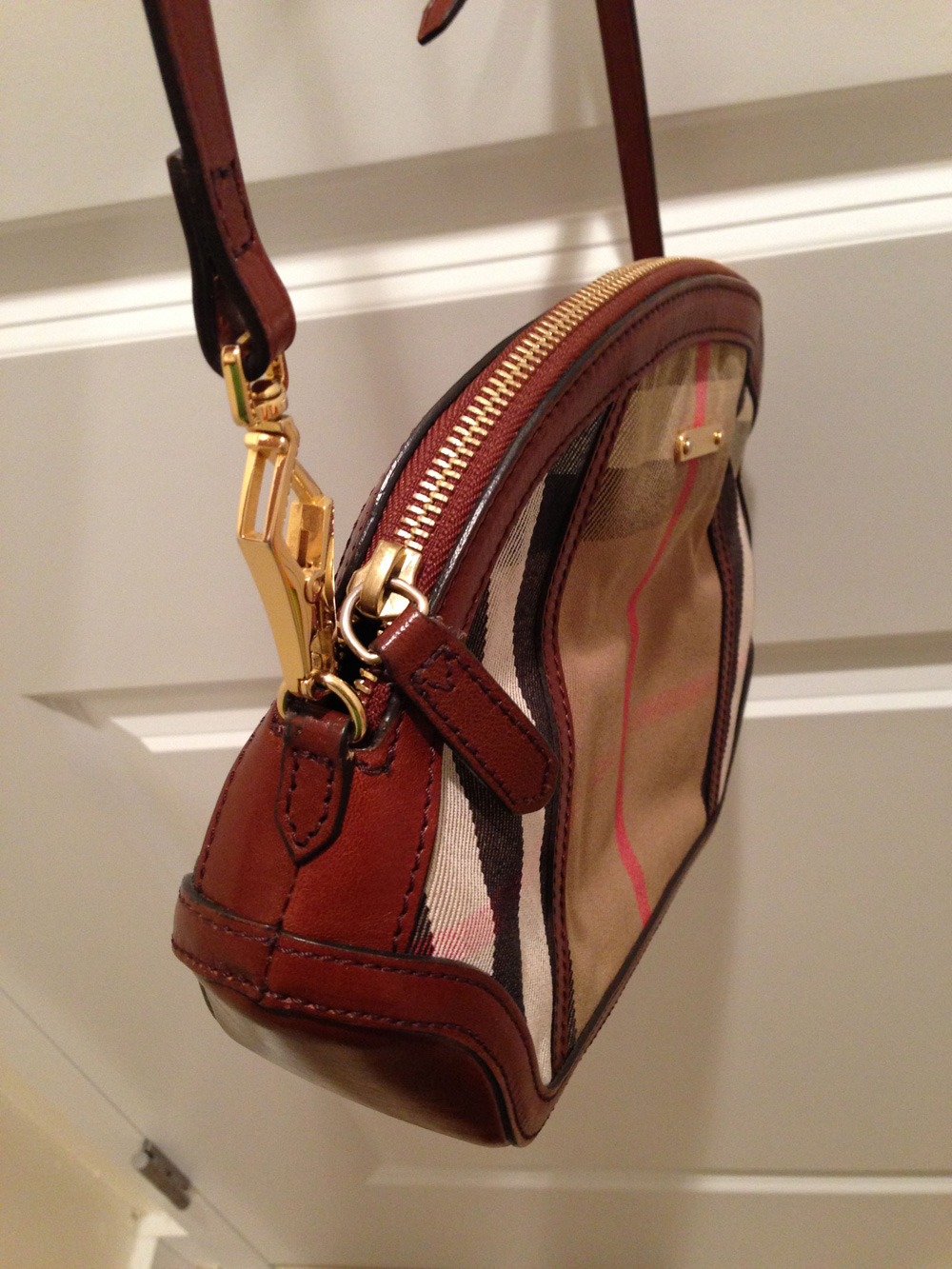 The color of the leather is beautiful, as you can tell here, and the craftsmanship is outstanding. The gold hardware, from the side clips to the zipper pulls, feel substantial and very high-quality. I'm usually not a fan of canvas, but in this adorable check and with such a sturdy canvas, it feels pretty indestructible. I did the unthinkable (accidentally!) and got some rain on it, but it dried good as new and now I'm fearless when I take this baby out.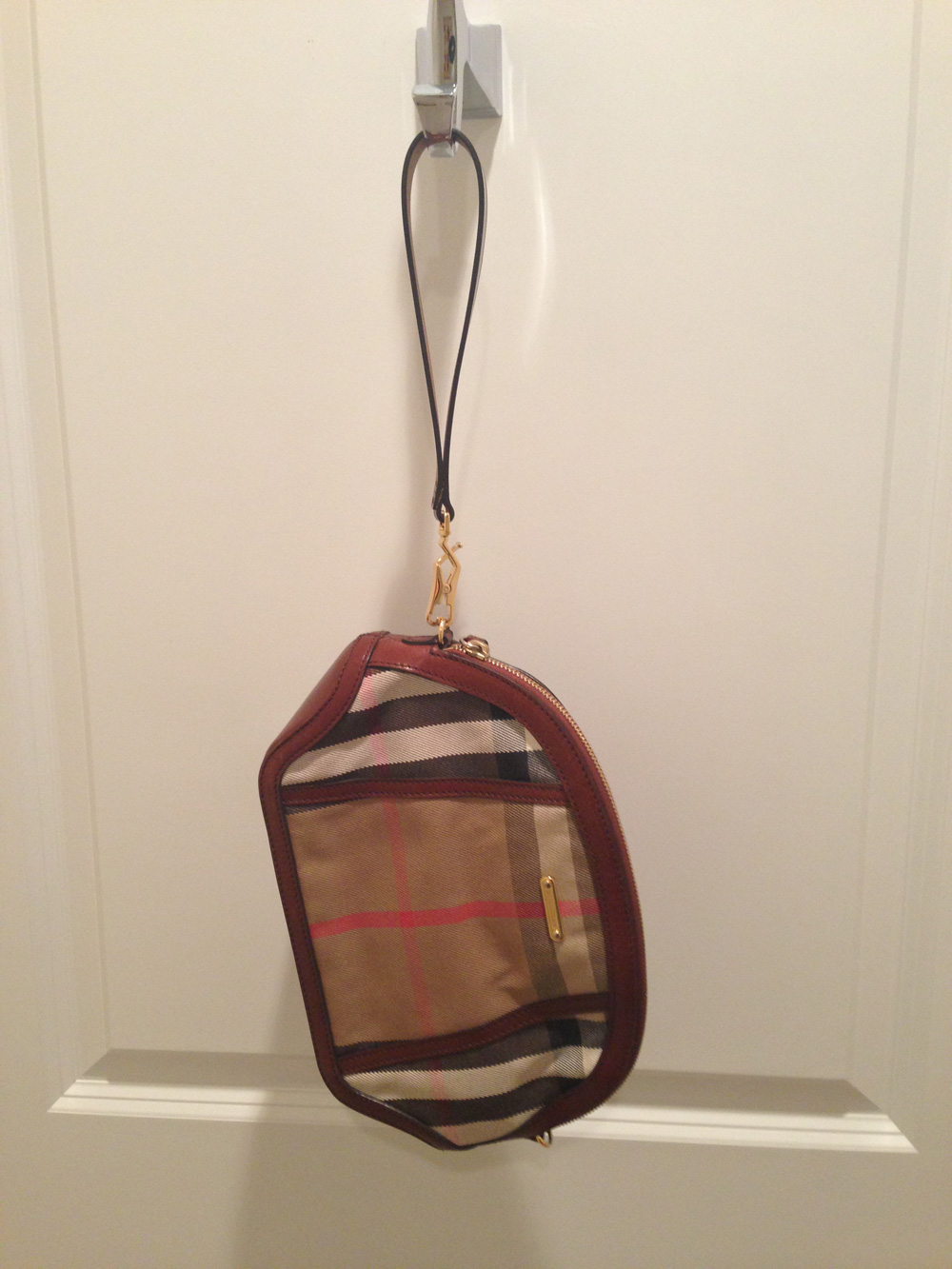 As icing on the cake, I can swap in the included wristlet strap and use it as a clutch for night time or if I just feel like using it clutch/wristlet style. Super cute. These are discontinued I think, and I'm starting to see them disappear off sites and stores, so snatch one up quick here from Bloomingdales.