I've liked the styles of J.Crew's bags for a while, but I was always uncertain of their quality, which puts me squarely on the fence given the usual high price tags. When I saw this look in J.Crew's November catalog, however, I fell in love. What great pops of deep, saturated red against a snow-white outfit. So pretty! I kept an eye on it, and voila now it's on sale here for just $129, with extra 40% off sale, making it dirt cheap.
Coat: J.Crew Double-Cloth Metro Coat, Gloves: J.Crew cashmere-lined smartphone gloves – Moroccan Red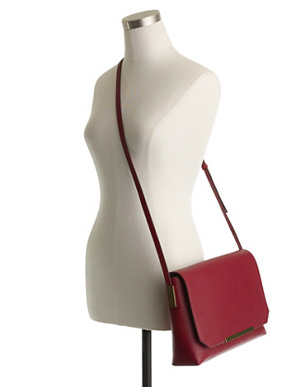 When it arrived, I was pleasantly surprised that the color is equally as deep and saturated in person. The leather is a bit stiff, not a soft supple leather, but I kind of like that on this bag. It gives it structure and makes me feel like it's waterproof and relatively indestructible.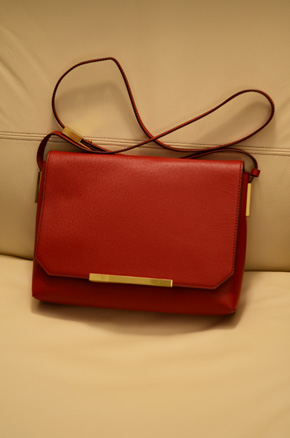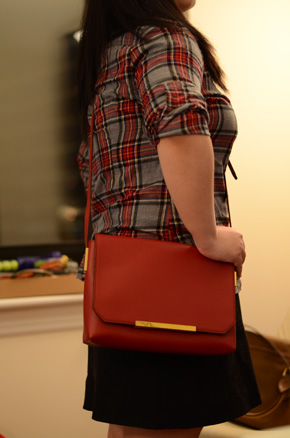 Shirt: J.Crew Grey Tartan Plaid Boy Shirt (similar here)
I'd highly recommend this bag. With all the plaid that's trending these days, it echoes those pops of red perfectly. Buy it here from J.Crew.