Ok, this was an impulse buy. Sort of. I've recently become obsessed with Burberry — not sure why, think it could be a psychological condition. I'm working through it. In the mean time, they had to tempt me with their annual sale. I browsed without much anticipation of anything I liked being on sale. Then I spotted this bag. Now, considering I browse Burberry.com so often that Chrome made it one of my fav sites to load on startup, I was surprised that I've never seen this bag before. Not to mention, it looked to be a great version of Tan/Caramel, which you all know I've long been obsessed with, in addition to that adorable check lining. On sale for just $775, I pulled the trigger. Check out this beauty for yourself: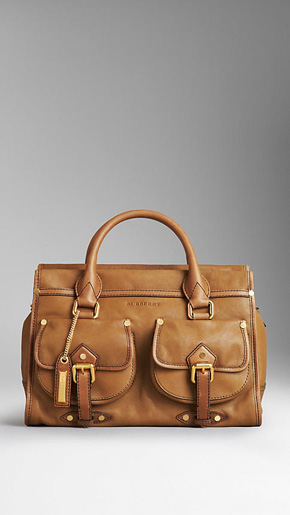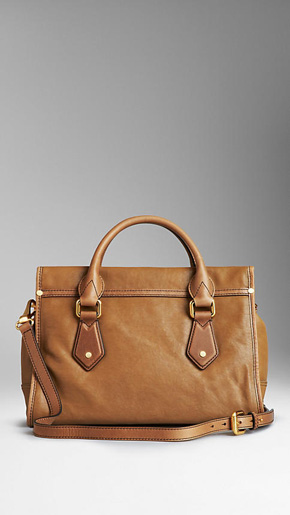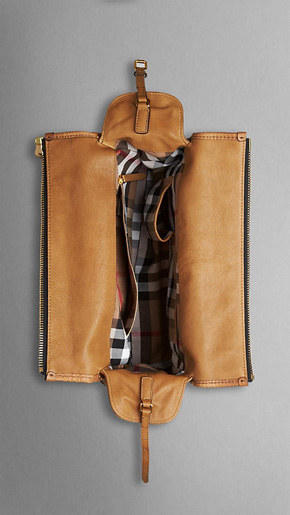 The bag shipped pretty quickly from Burberry.com, and the packaging was perfect. I excitedly ripped into the box, then dustbag, and took out this: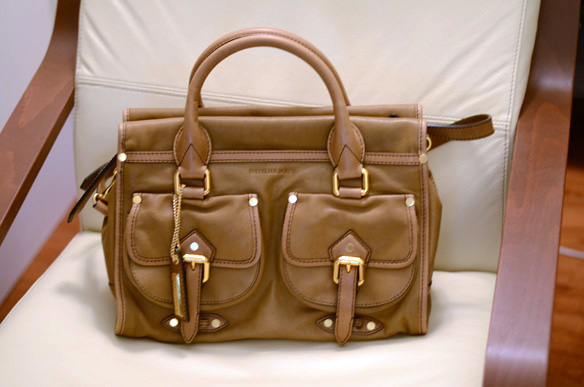 The color was a dull, greenish pale color.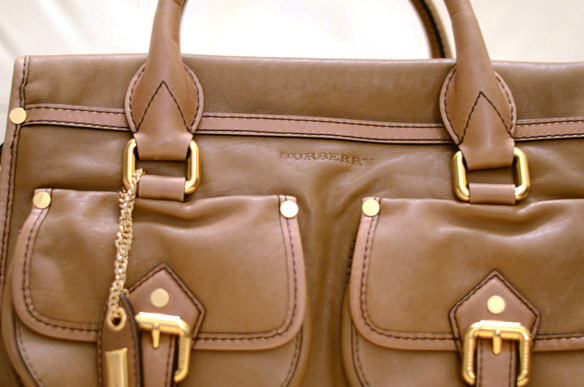 The gold hardware was pretty. The leather's lambskin so it was very soft, albeit perhaps a bit fragile. But…the color was gorgeous online, and it was so adorable with the bag's style. The color in real life…not so much. Dull.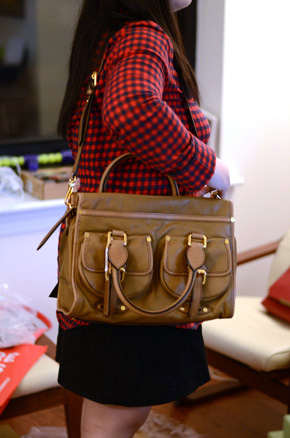 If this color jives well with you, you can still pick it up from Burberry.com here for just $775.