I know there's been a craze of some sort around Phillip Lim, but frankly I just haven't had the time or interest to follow it. His clothes just didn't much appeal to me…sorry. Then I spotted this bag on thefancy and I immediately stopped in my tracks. Who makes this? Is it really under $1000? Is it leather? I need to know everything!
3.1 Phillip Lim Pashli Satchel – $895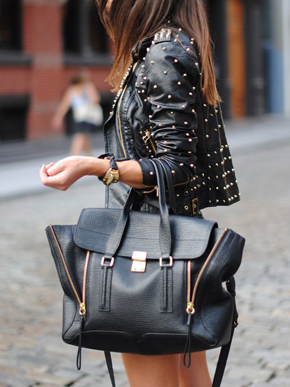 So apparently this was (is?) an IT bag last year or this year and everyone who went to NY fashion week this year was seen carrying one. It is actually a surprisingly low price for an IT bag that's this size and with this amount of detail in real leather. It also comes in some awesome hues of color – Black, Taupe, and Jade being my favorite.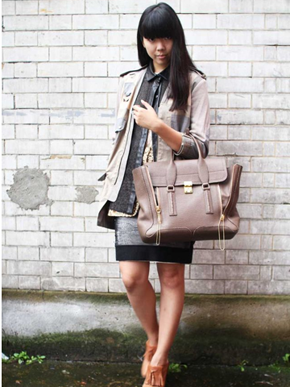 3.1 Phillip Lim Pashli Satchel – Taupe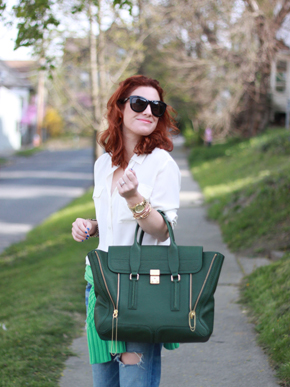 3.1 Phillip Lim Pashli Satchel – Jade
Don't these bloggers look amazing with these bags? I want all three. But another big bag is the exact opposite of what I need. I'm at a point now where I only carry 3 things when I go out – keys, credit card, and my iPhone. I'd feel like an idiot carrying a big bag like this (that's probably also heavy) with just three little things clanging around in there. Even with the optional/removeable shoulder strap, it'd still be too heavy for my purposes. So for now, I shall admire and obsess from afar. If you have one of these beauties, tell me why you love it (or hate it)!