I've been experiencing quite a dry spell recently. For some reason I've lost a lot of my interest in clothing. In an effort to "get back on the horse" so to speak, I've been doing some online browsing and I found a few things I like. Am I pushing myself to like them because I want to like them or because they're legitimately cute? You guys tell me.
J.Crew Boutonniere Blazer – $198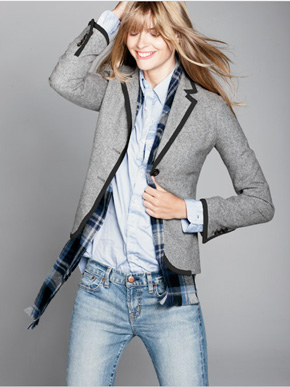 J.Crew Sunnie Pencil Skirt – $128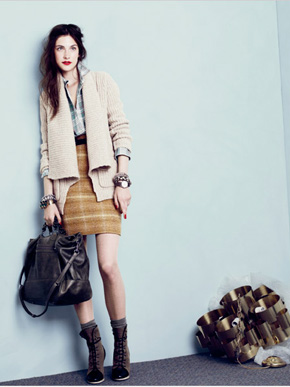 Also loving the Marled Lambswool Apres Cardigan ($135) and Teal Flannel Boy Shirt ($72) shown.
Talbots Fair-Isle Flyaway Cardigan – $149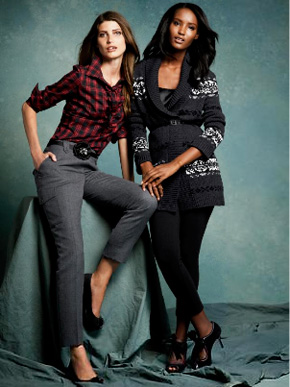 I've been seeing some rave reviews of Talbots, much like the fanfare Lands End Canvas received when they first launched. Very J.Crew-esque stuff. I'm not sure why I've always had the impression that they were geared towards older, more mature women, at least much more so than J.Crew. But today I checked it out and there are definitely some cute stuff…but quite pricey! $149 for a cardigan? Yikes.
Talbots Ruffle Plaid Blouse – $69.50
Talbots Windowpane Plaid Skirt – $109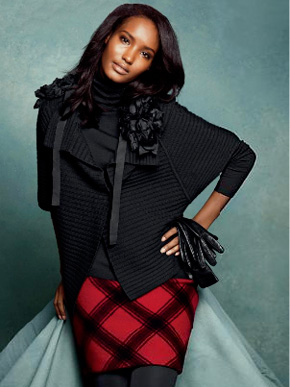 Yup, I am a huge fan of red and black plaid. No idea why. So what do you guys think? Anyone try Talbots?