J.Crew's Glass Pools Bracelet has been featured in their catalog everywhere. I thought both colors were gorgeous, but I figured Crystal would be the most versatile.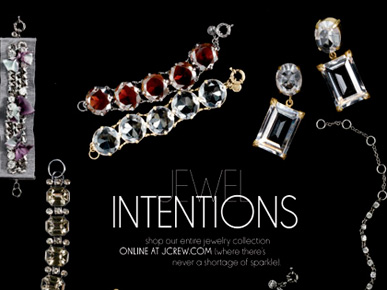 It's really pretty! The glass is completely clear, which I didn't realize, since the stock photo online makes it look kind of milky and translucent rather than transparent.
The rocks are huuuuuge! Reminds me of the Crystal Rock Bracelet from last season…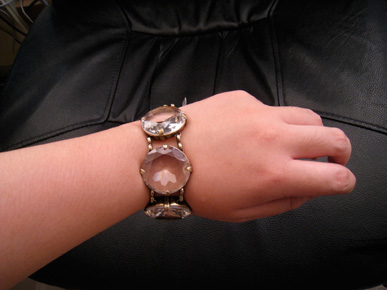 The links are also not as tight as I had thought, so each rock hangs kind of far away from one another.
This bracelet is also of a relatively hefty weight, so small wrists beware. Definitely a statement piece.
Get it here from J.Crew for $75.