Ok, I know I say a lot of things are my "favorite" of the season, but the Cobblestone Bracelet from J.Crew really is my favorite.
These stock photos really don't do this piece any justice whatsoever. I saw this online and didn't give it a second thought, but then one day I happened to be at the store and I saw this blindingly sparkly jar of something and was immediately drawn to it. I saw all these jars full of these bracelets in a multitude of colors and was instantly enamored.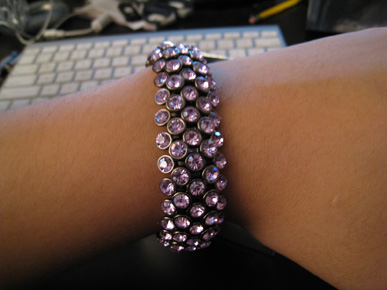 My pictures don't do this piece justice either. The lighting in my apartment just isn't conducive to the sparkle.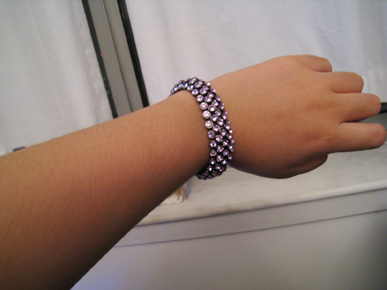 Anyway I picked one up in pink then could not get the other colors out of my mind, so I had to go back for more.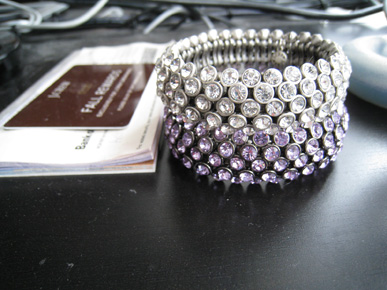 They have the white crystals with a black/graphite metal backing, as well as with the silver, pictured above. I love the silver version because then there is no black to distract the eye – the entire bracelet radiates blinding light.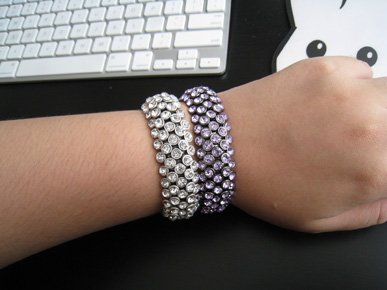 They also have a gold version (pictured in the stock photo), dark blue with black metal backing, and of course white with black metal backing. I'm totally not a jewelry person and usually wear none, but ever since I bought these, I've been wearing one or the other every single day. They match absolutely every outfit and look much more expensive than they really are. It's really funny – they are so sparkly that when I have conversations with people in my office, I notice they always stare unconsciously at it and follow it with their eyes as I gesture. Guess everyone is attracted to shiny things!
Get it here from J.Crew for $29.99 (still $39.50 in stores).