Mansur Gavriel Bucket Bag is the LV Noe style I never knew I wanted. Actually, I never liked the bucket "Noe" style until recently. I always thought the LV monogram version looked a little too mature, but now that Mansur Gavriel has done a whole new fresh take on this style, I'm realizing this style is definitely worth a second look. It's so unique, a little hipster bohemian and casual, but definitely still elegant at the same time. Especially in Brandy. Drool.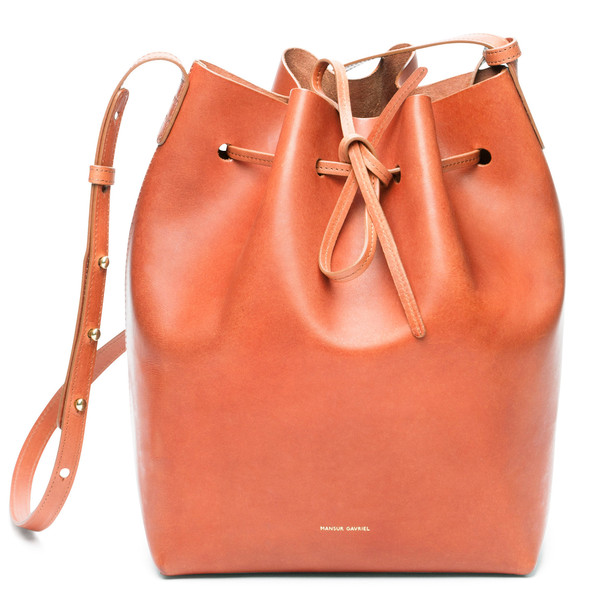 Like all of Mansur Gavriel bags, you can choose the color of the lining. As with the Mansur Gavriel Leather Tote, I think the best lining color for Brandy is still raw. Something about taking a large piece of high-quality cognac leather and making into one seamless bag just gives me the fuzzies.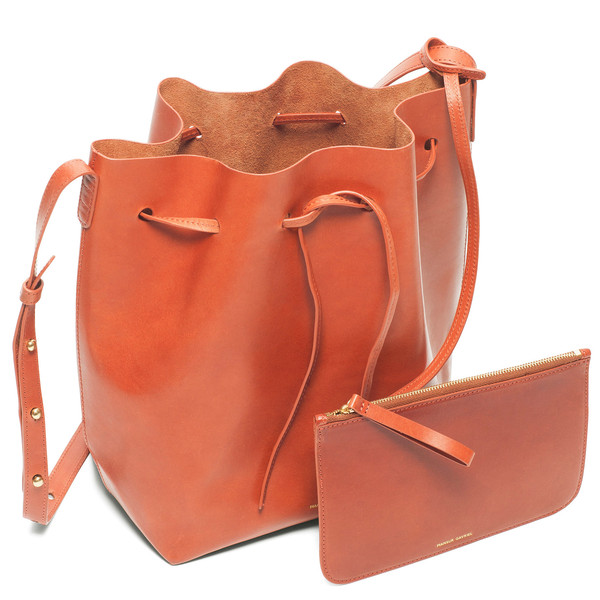 The Bucket Bag comes in two different sizes, Mini or Regular. They're not that different in size, so you really can't go wrong with either one. Given I'm relatively tall at 5'6, I may opt for the Large size. Looks beautiful in real life. It can make the most casual outfit look well put-together, and actually is an awesome neutral that will match pretty much anything. This Mansur Gavriel Bucket Bag comes in 8 different colors, all in either Mini or Regular size. Get the Regular here for $495.